F27SE solo offshore European Championship – the gap to high-end racing bridged
If you wanted to sail competitively offshore and solo, you would have found that you are left with very few options.
There are almost no singlehanded races organized for club racers, so after joining a local double-handed race or two, you are almost immediately facing a massive wall to climb. On top of it is the next step, which is to turn to professional or semi-professional classes of Mini650s, Class 40s, Figaros, or Imoca60s. To run one of those, you have to devote your life to it, meaning it cannot be something you practice on the side of your full-time job and having a family. So, you might find yourself giving up the idea altogether, renting a big heavy boat for a couple of weeks instead of pursuing your dream.
But a year ago, on a Friday morning like any other, sixteen sailors were adding one crucial step in between. For the first time in the bounds of another great race, a European Solo Championship was organized for the class of First 27 SE (Seascape Edition) – one-design boats.
This is such an essential step because, unlike any other Championship event, you don't need to be a pro sailor to participate in this one. You don't need to prepare your entire time and hide your little tricks from the rest of your class in a rather cold fight for life achievement. Instead, to be in this race means to be in a surprisingly warm environment – one where you get the best advice from your closest competitors, sitting under a tent with fresh tea in your hands, helping each other set up the boats, and generally having a reunion with your sailing friends. And then you go out and fight for a title as significant as European champion is while participating in a race as ironman-y as Silverrudder.
There are several reasons why Silverrudder was the correct place to start this new event with. The regatta taking place annually in Denmark has proved the importance of a so-called adventure race concept. What a marathon is to the world of running. That's what an adventure race is to sailing. A race against yourself, made to put you out there, unmistakeably miserable at some point, but all for the sake of glowing feeling that you can do so much more than you thought you could. You prove the point by rounding the Fyn island, over 135 nautical miles, sailed in all kinds of weather as the organization does not show any flexibility whatsoever, starting the race every year on the first Friday morning in September at 10:00.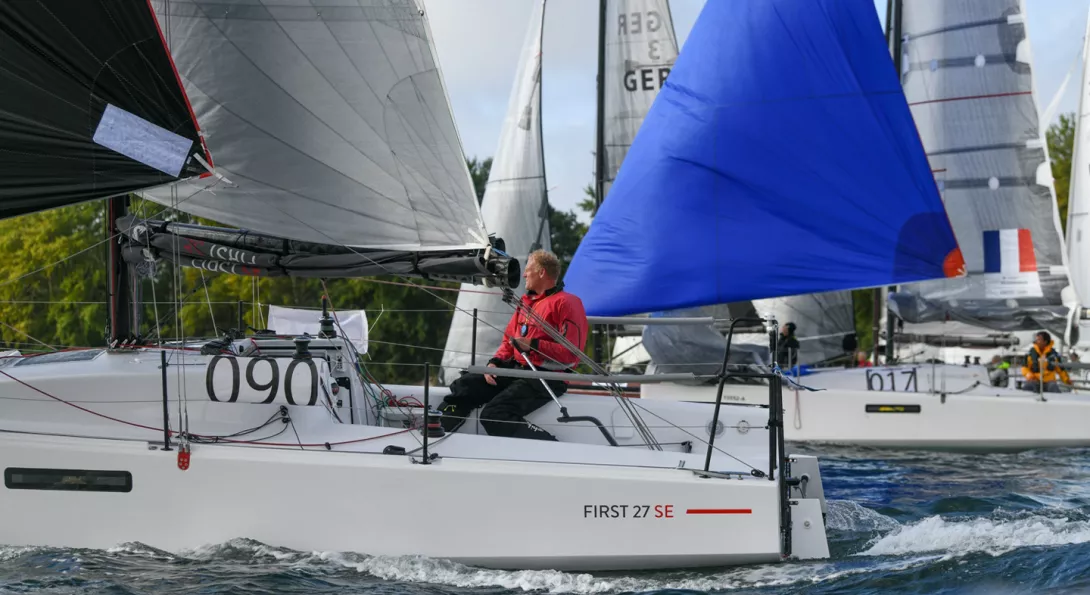 Last year we got the first-ever European Solo Champion winner - Peder Edman, who crossed the finish line after only 20 hours and 48 minutes of sailing for the 135 nautical mile course. His warm smile broke through the cold morning air very quietly, with a loud contrasting background of his friends on the powerboat they used to follow him along. They have only missed being there with him in the north, where Peder put up a masthead gennaker, broached staggering five times fighting for the first place, and lost the lead on the last broach. He said both his hands and legs were cramping from the strain he was putting them into. Well, now, at least it paid out in the end. He took the middle of the podium with Per Cederberg in second place and Milan Tomek in third.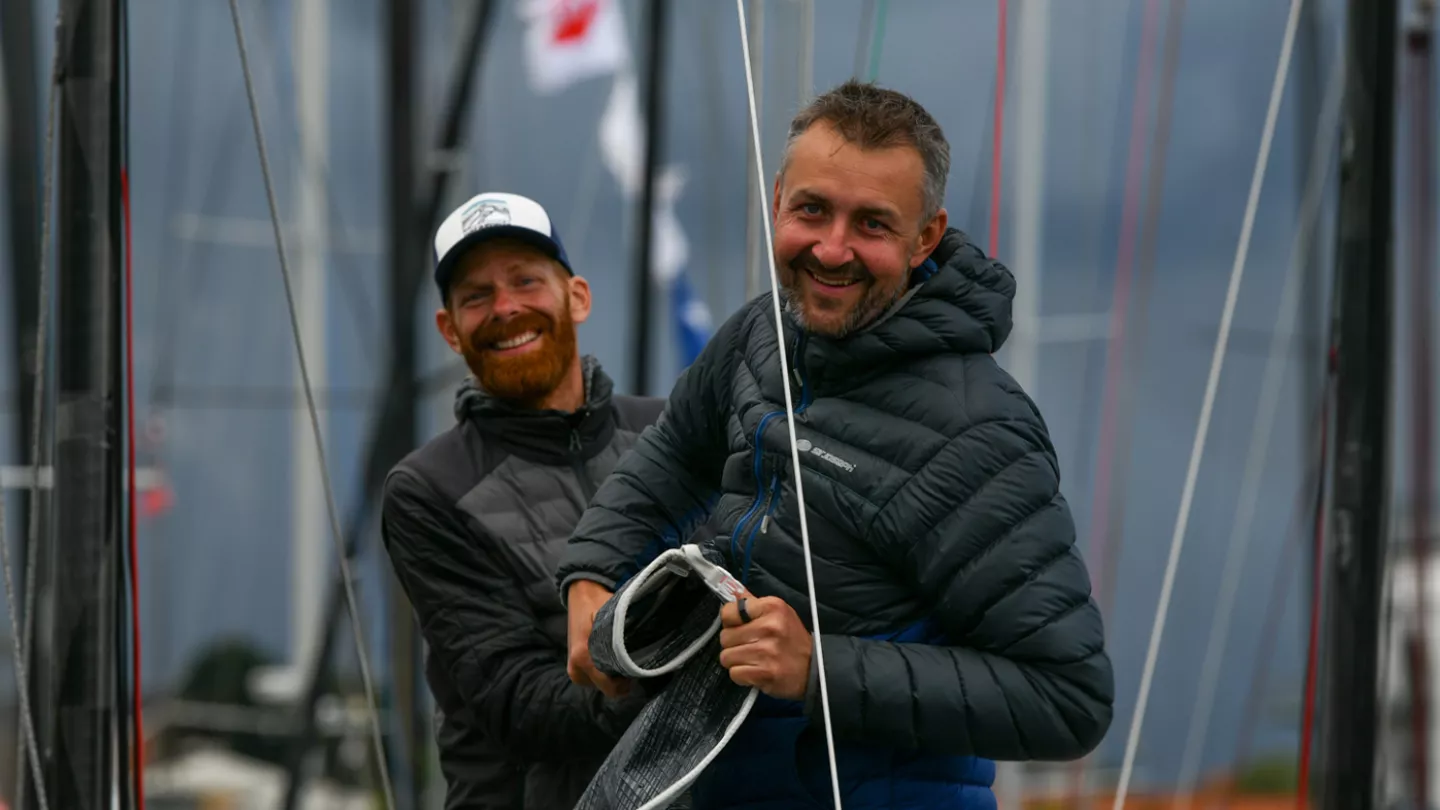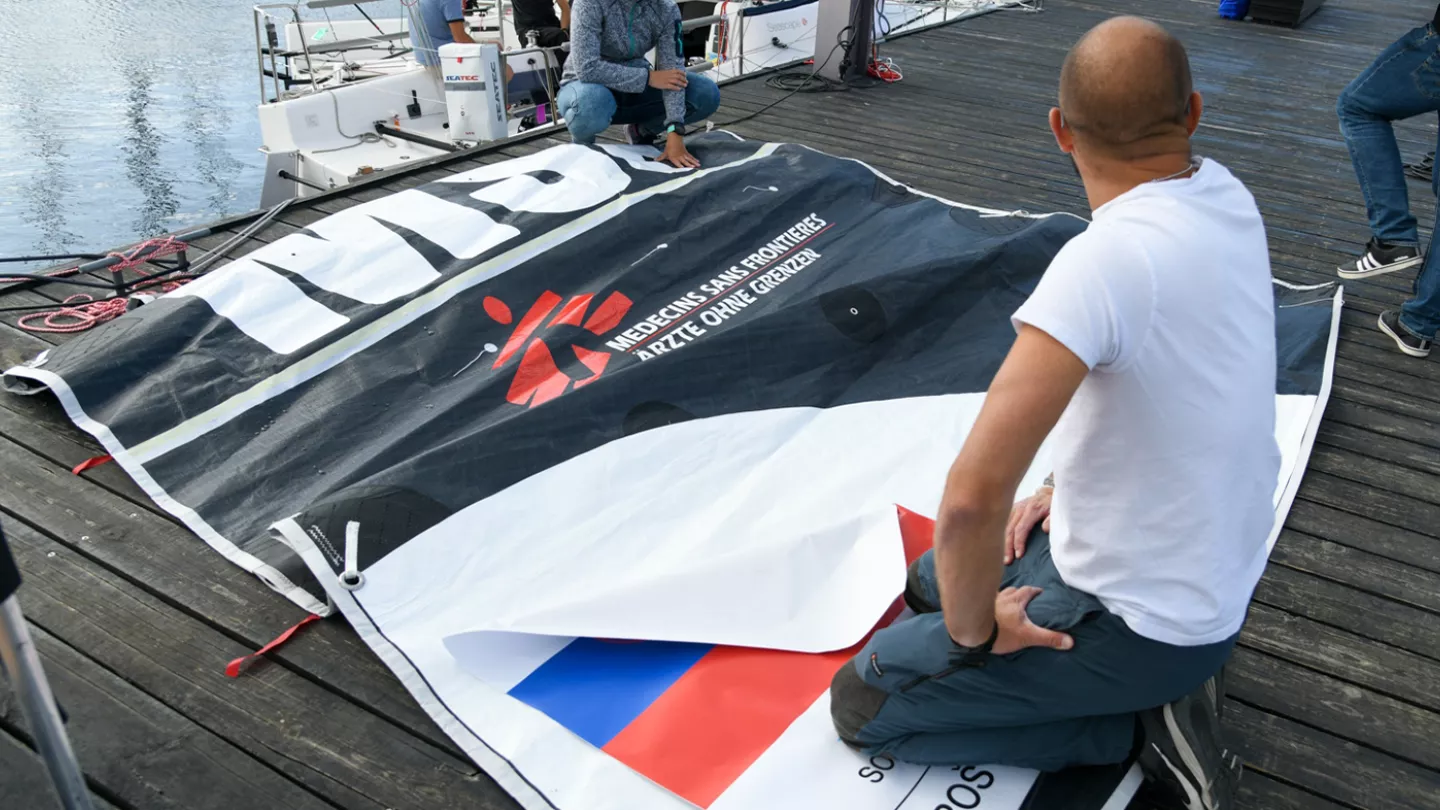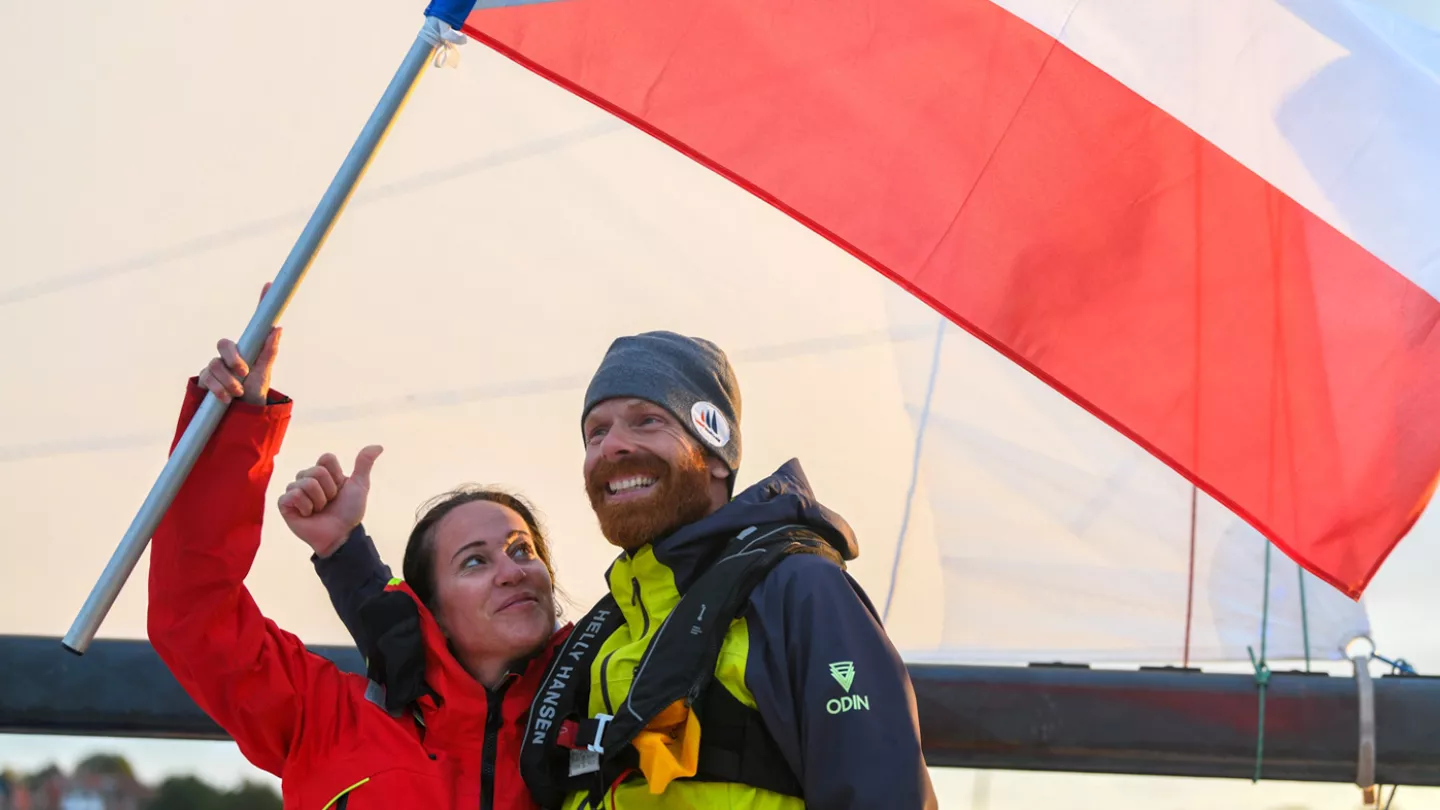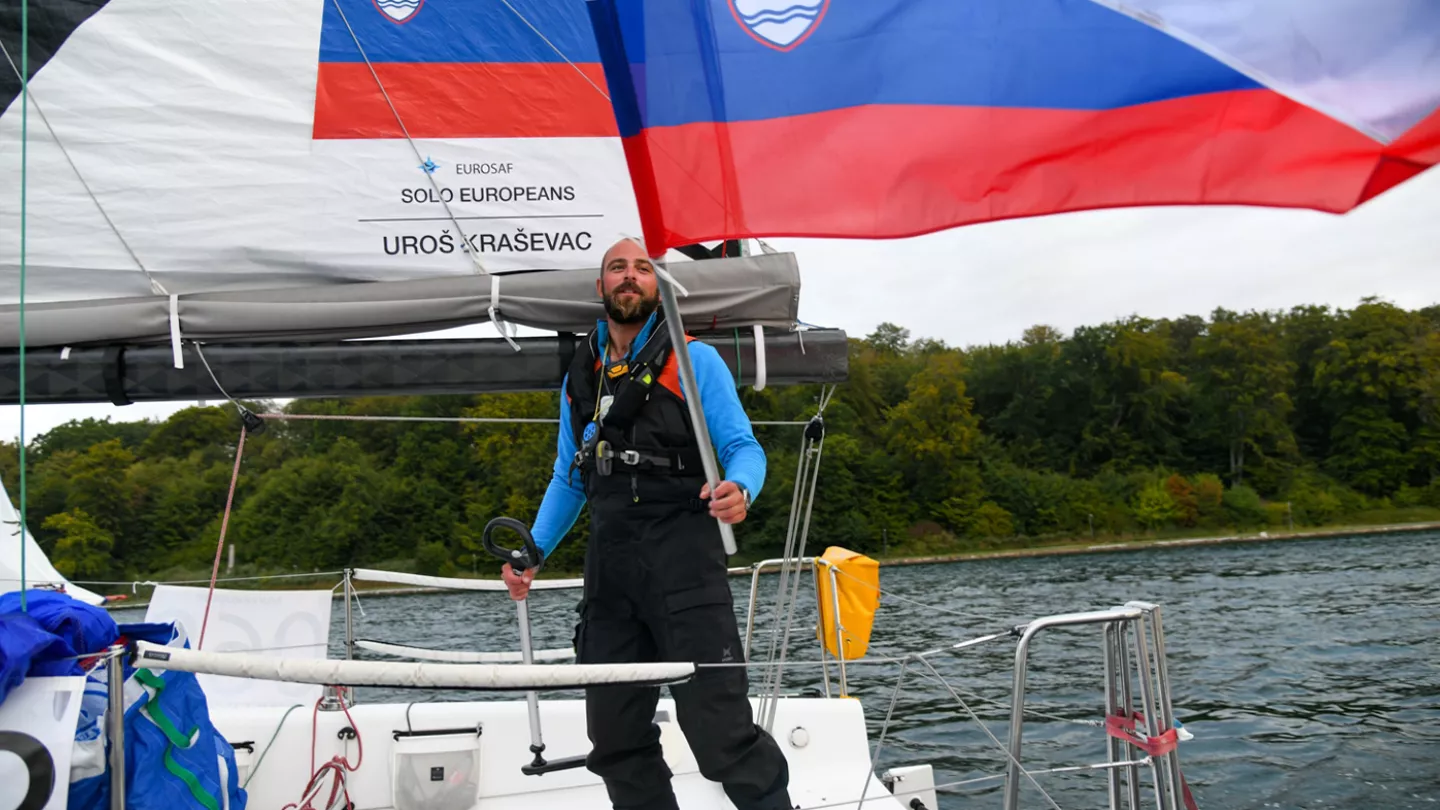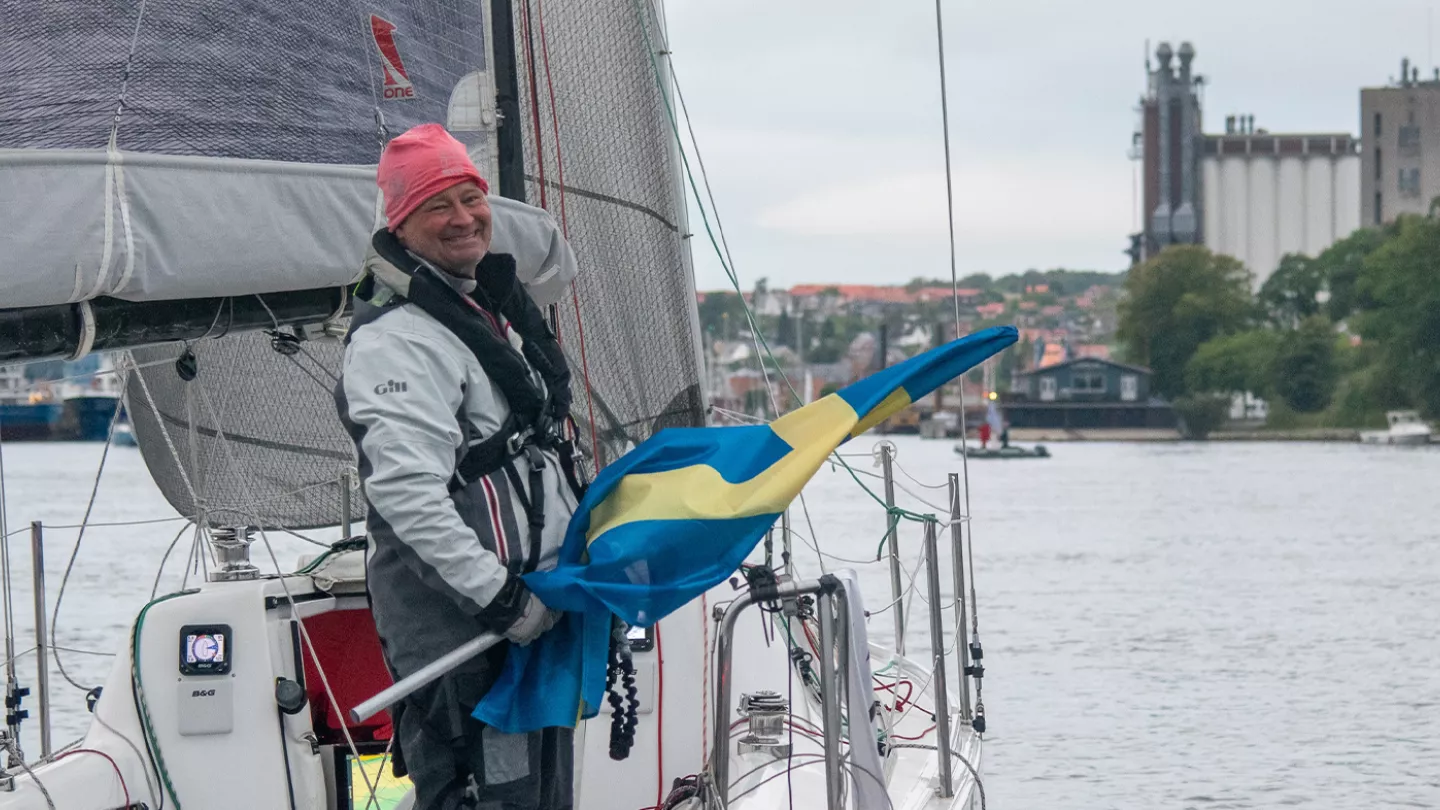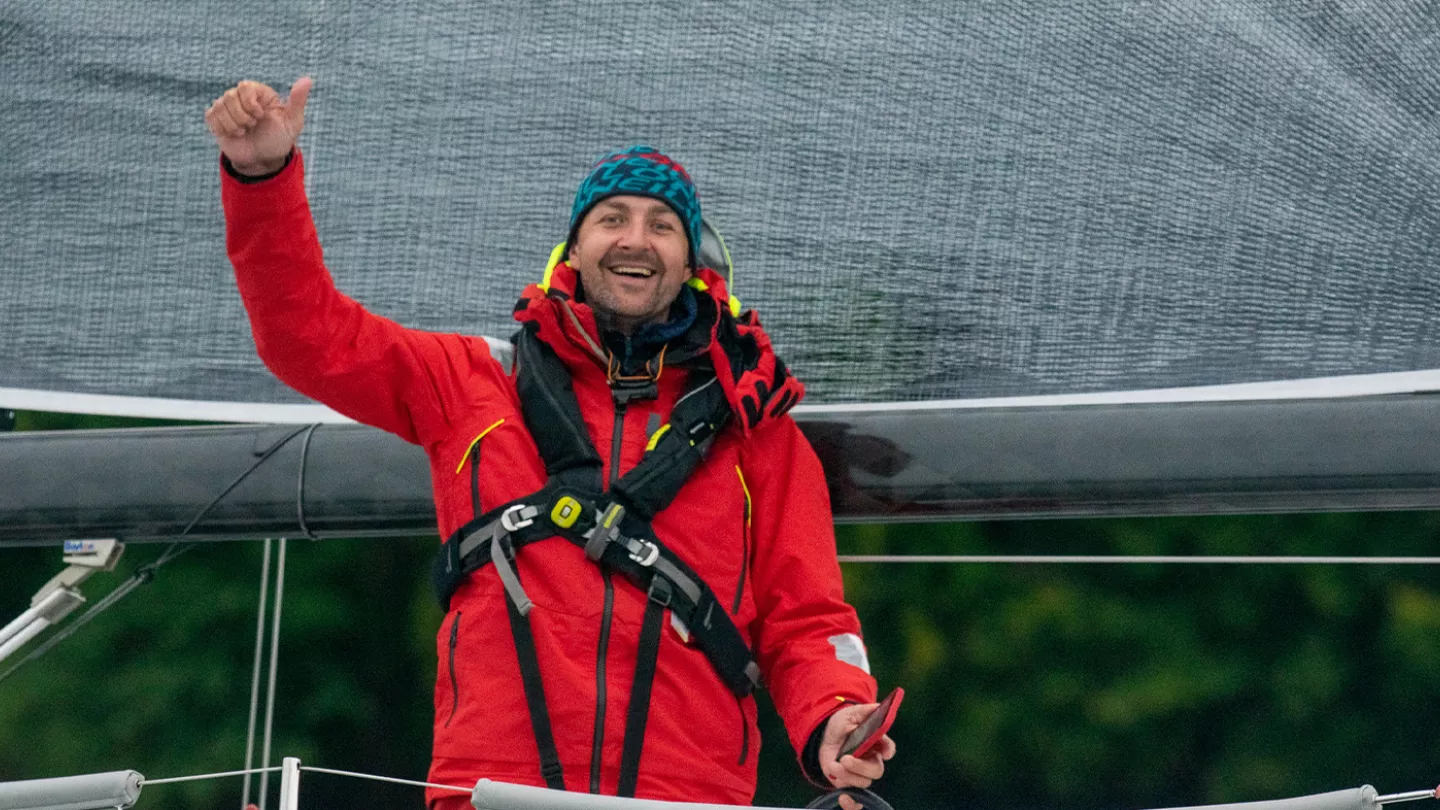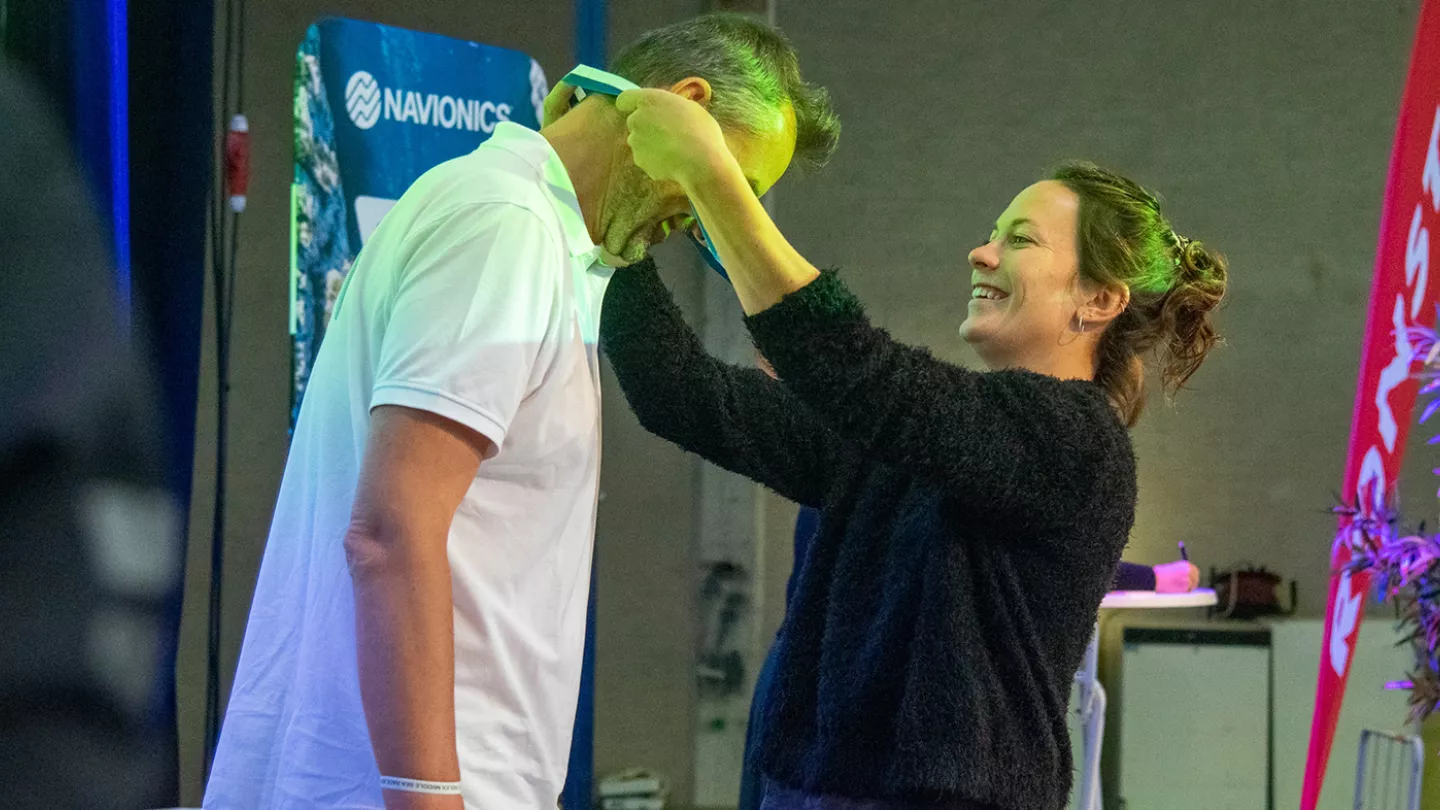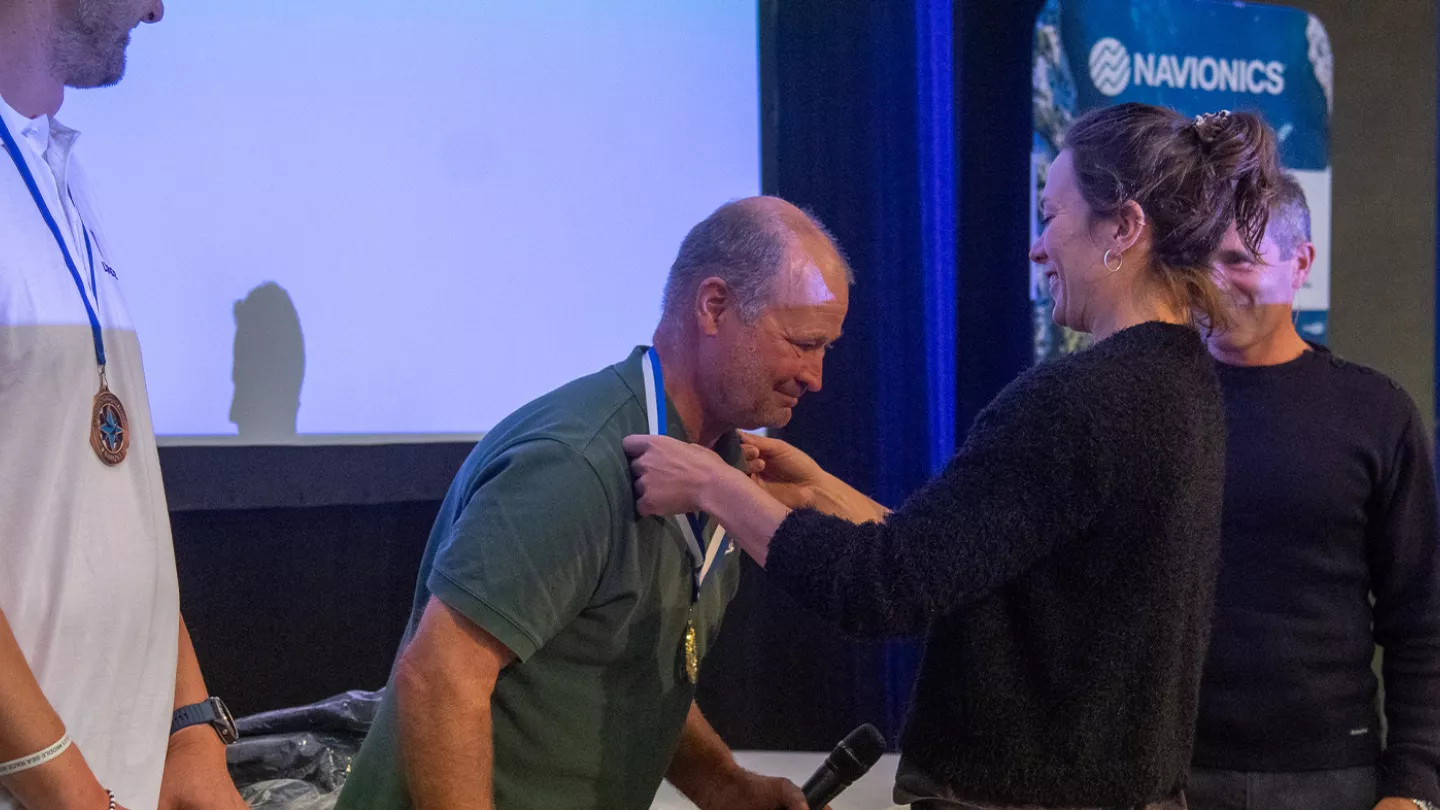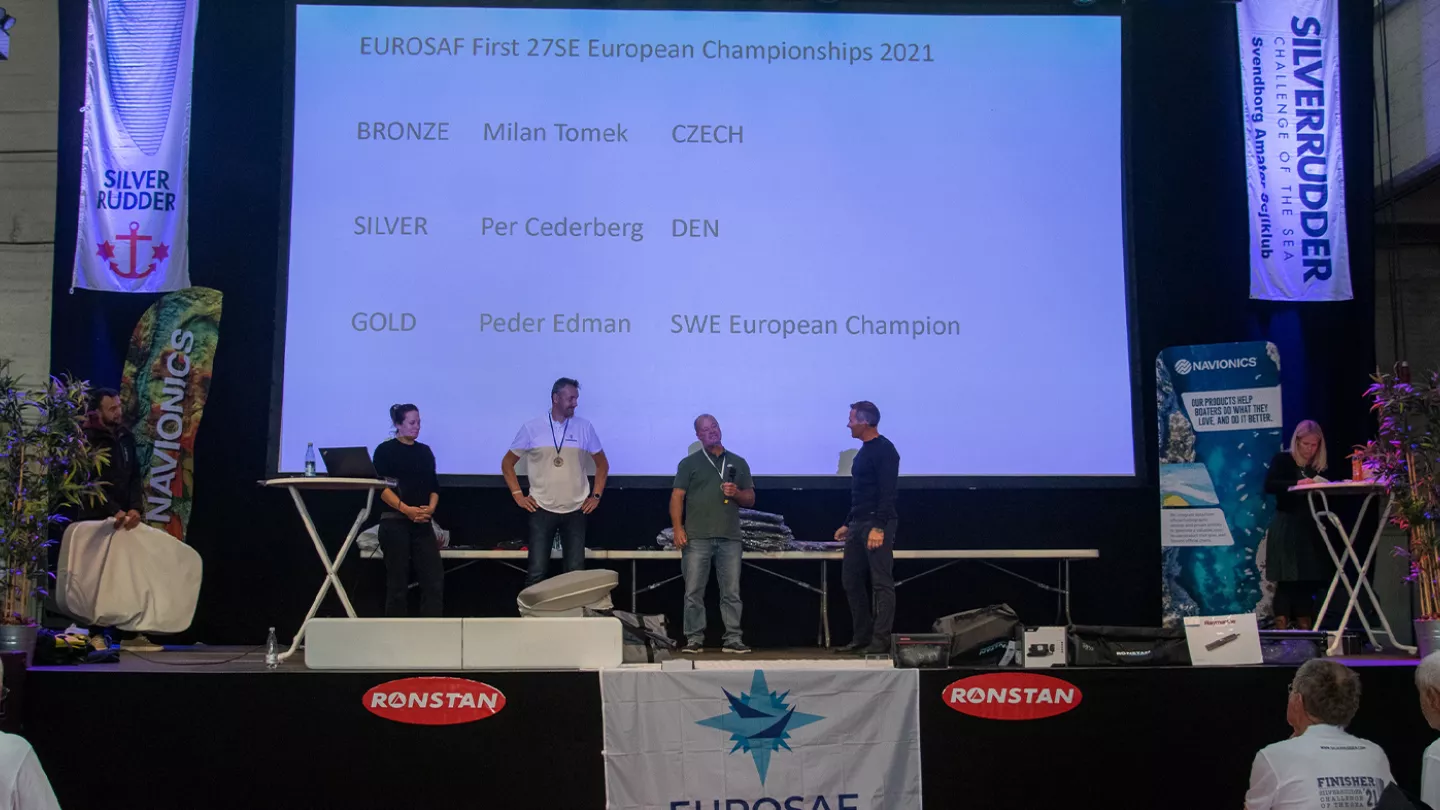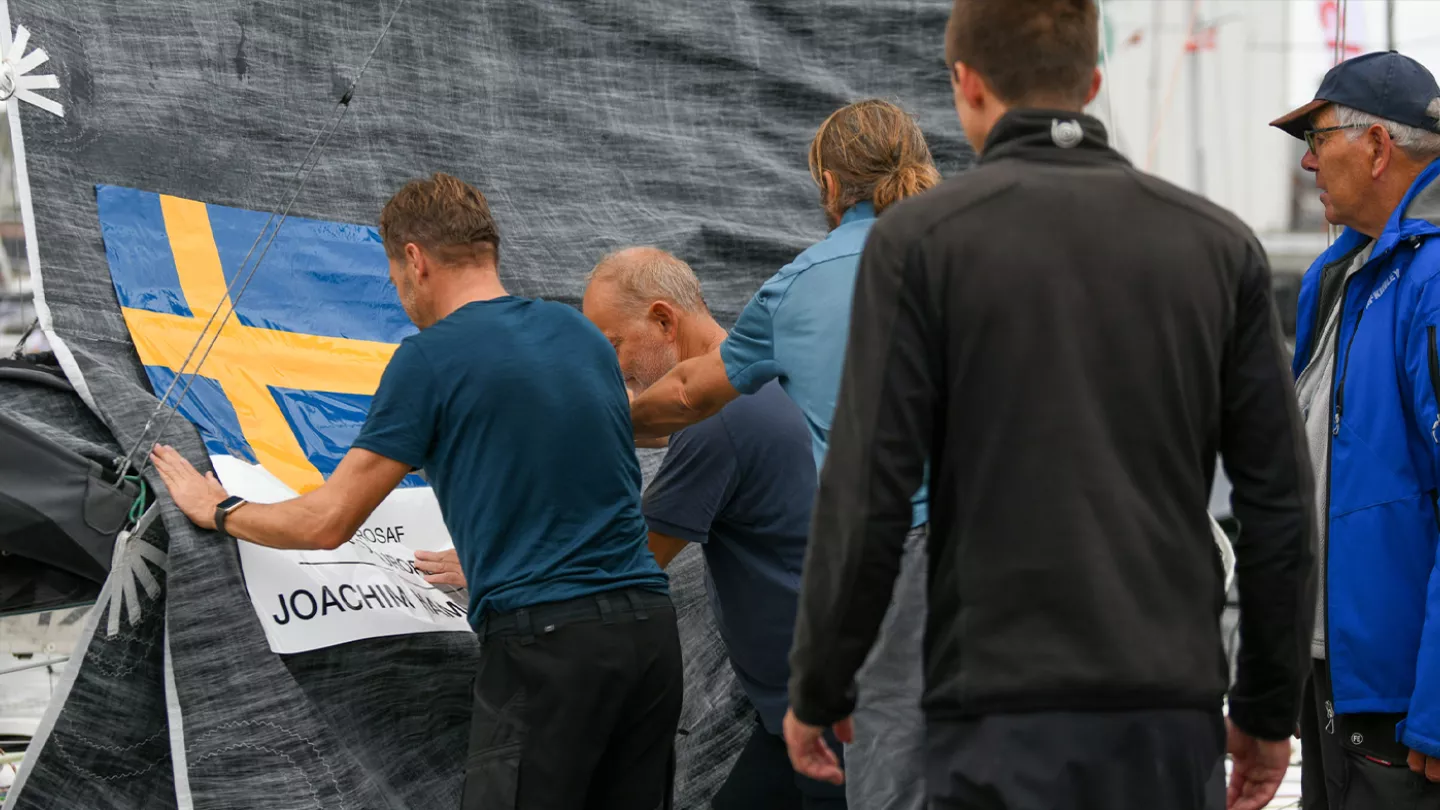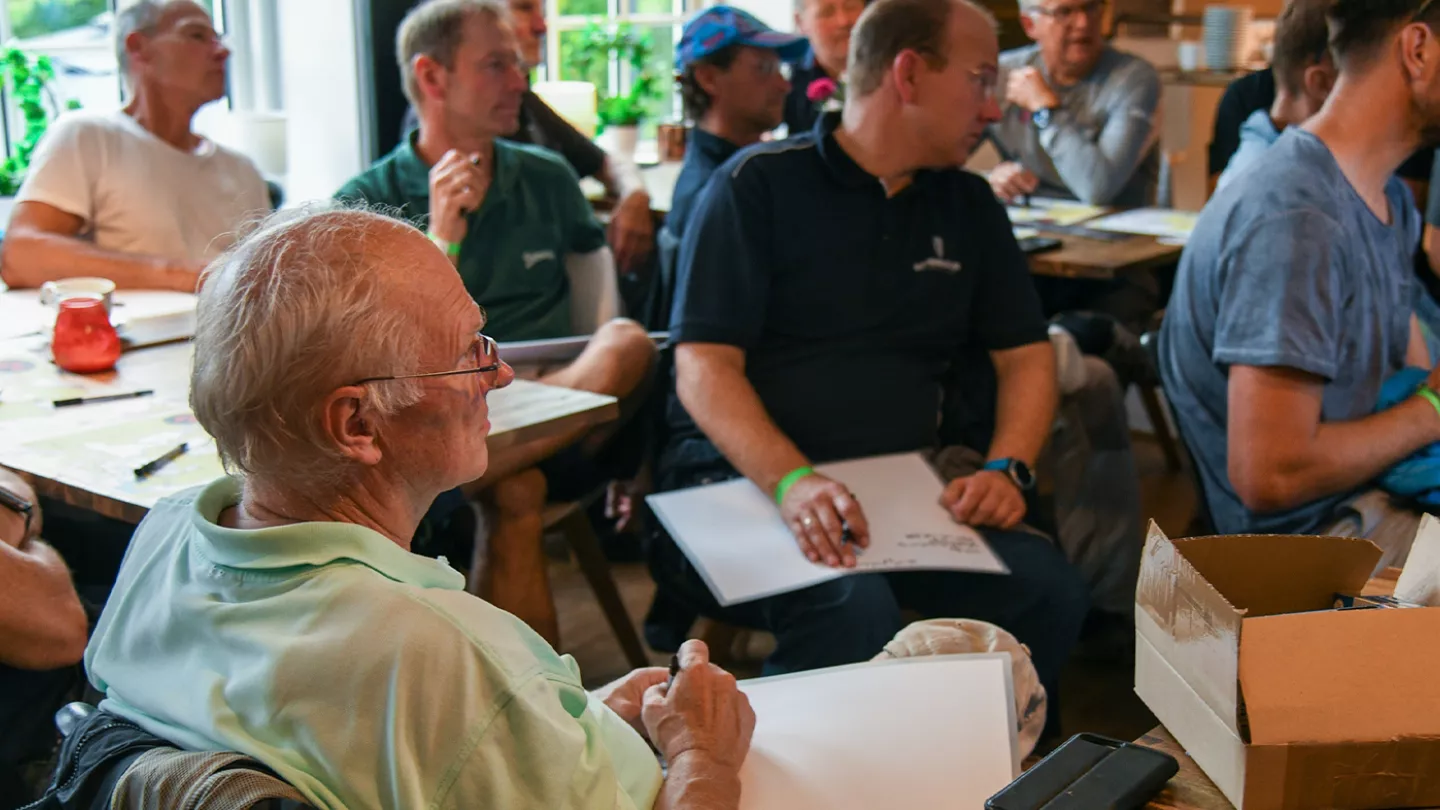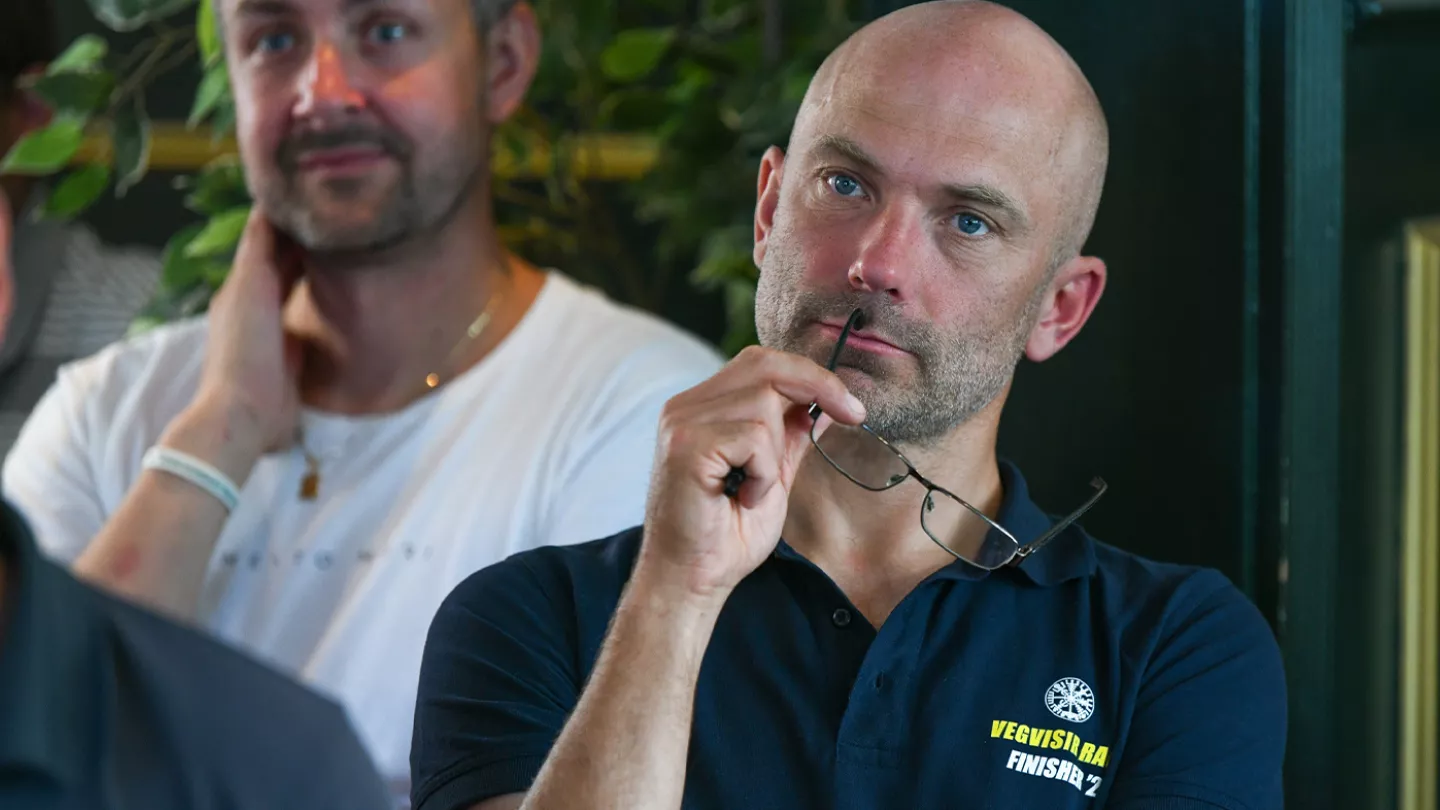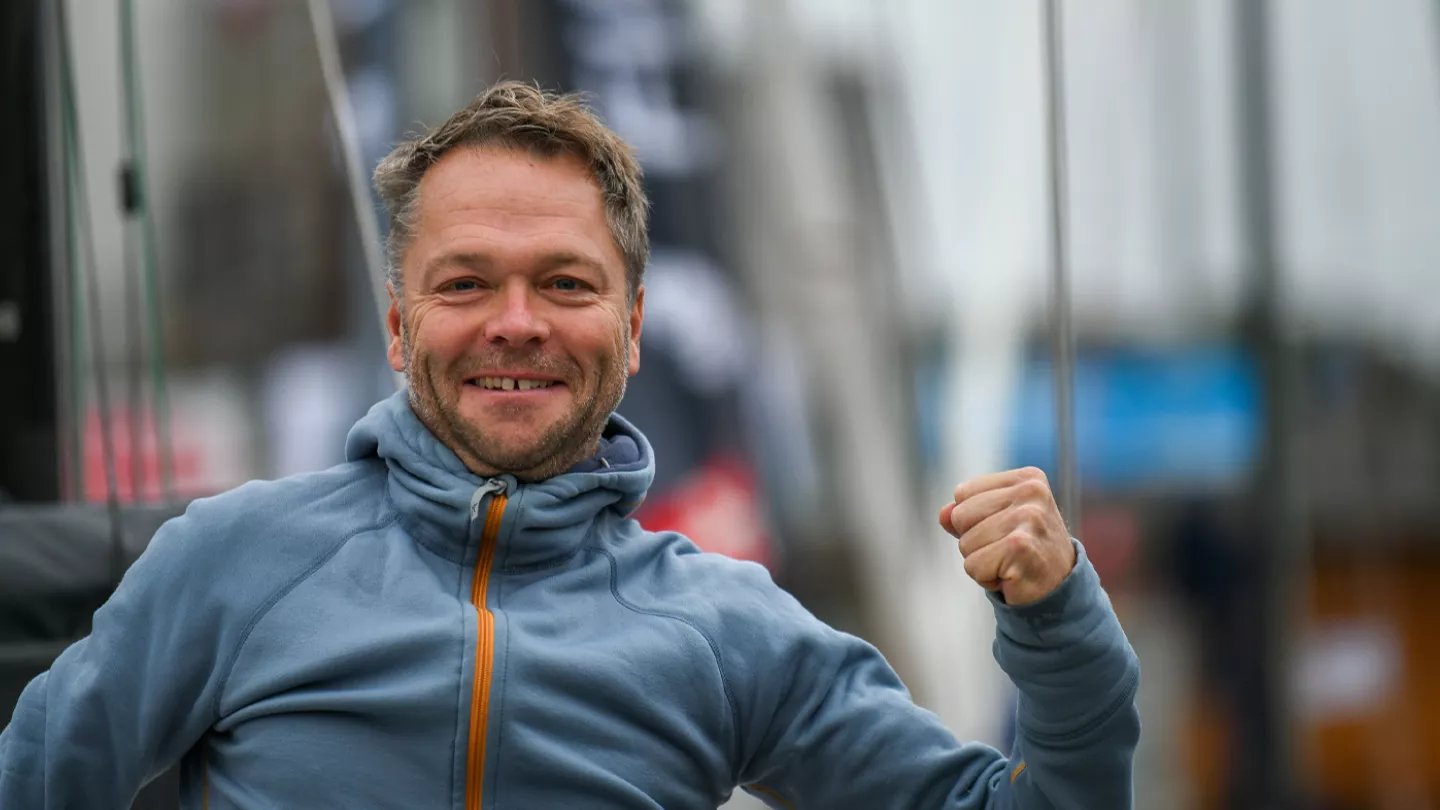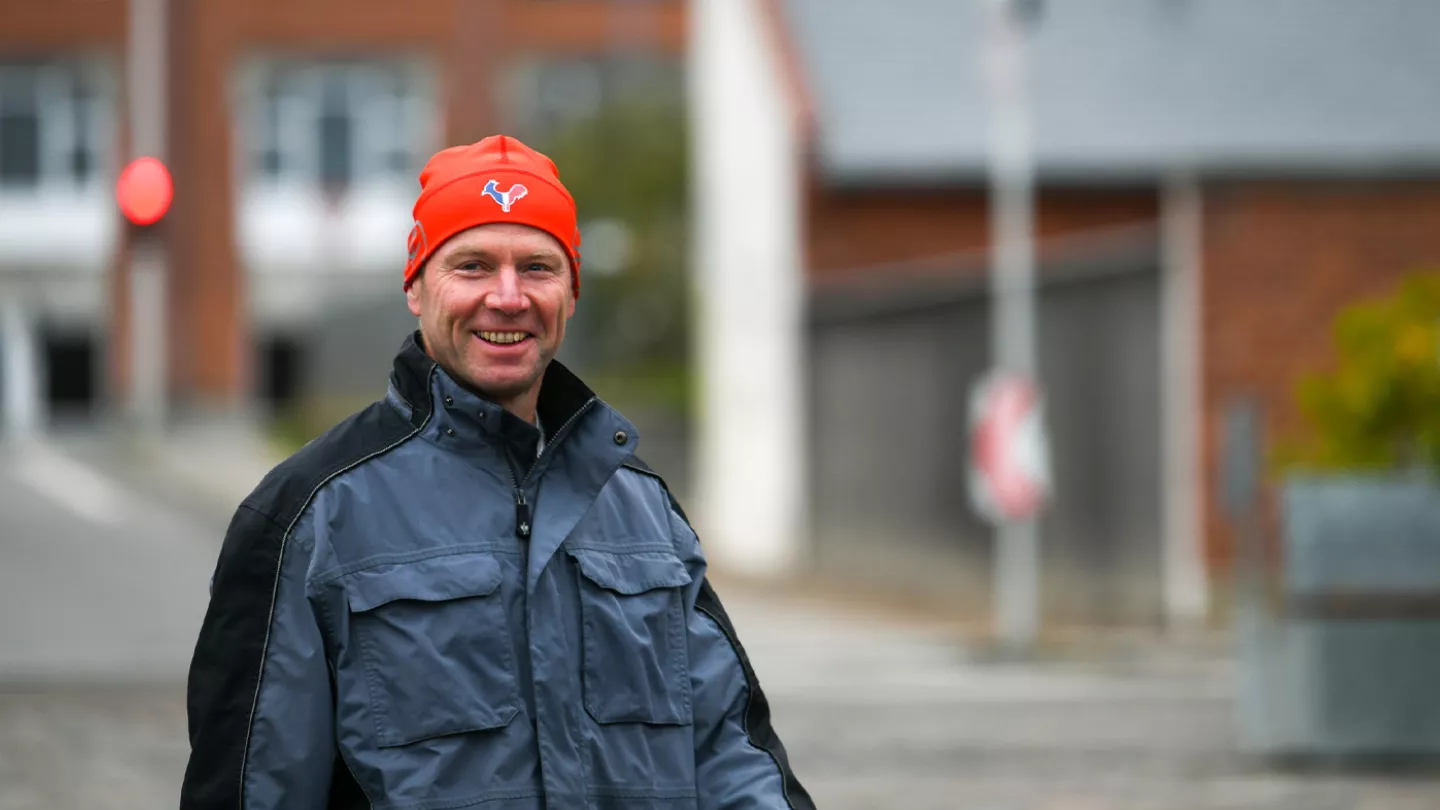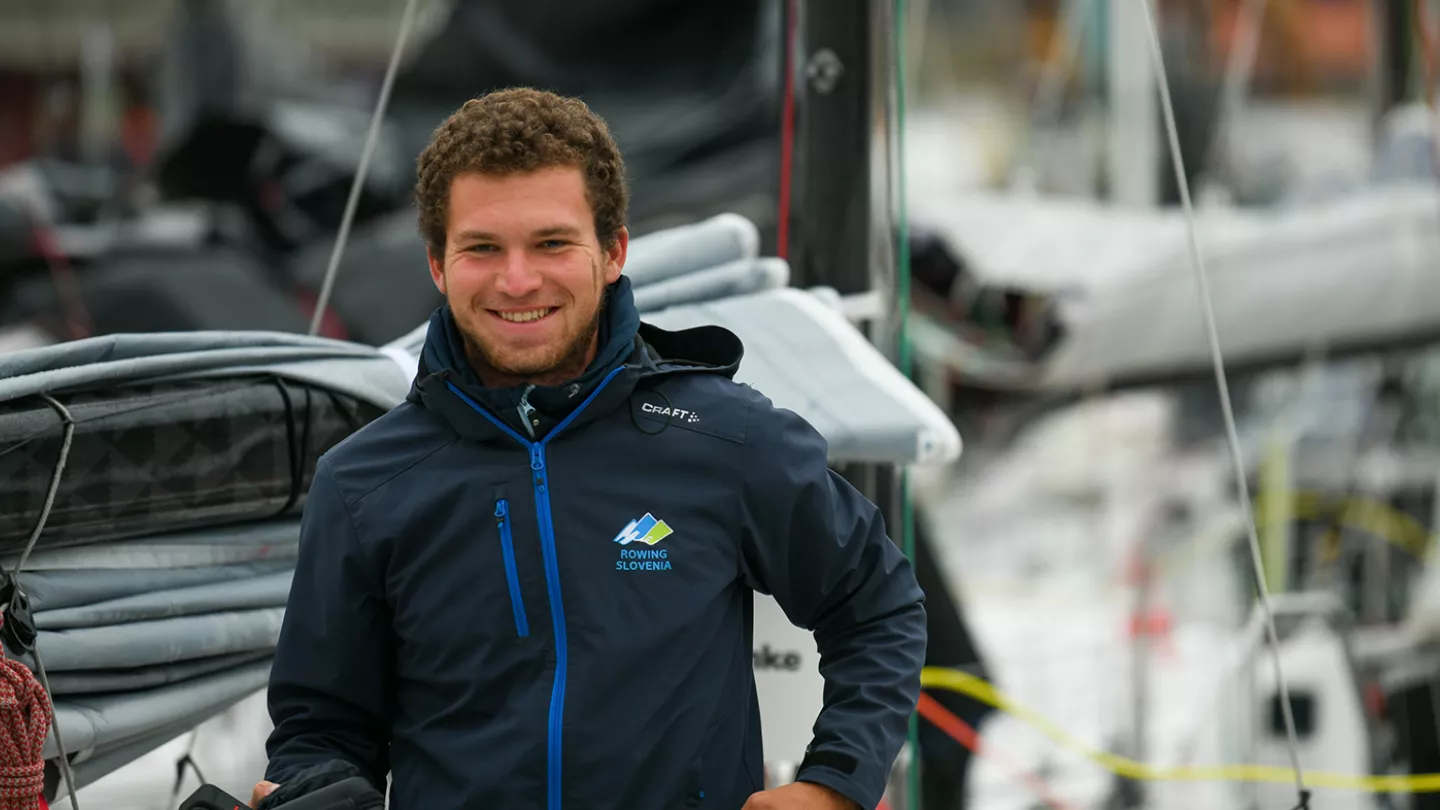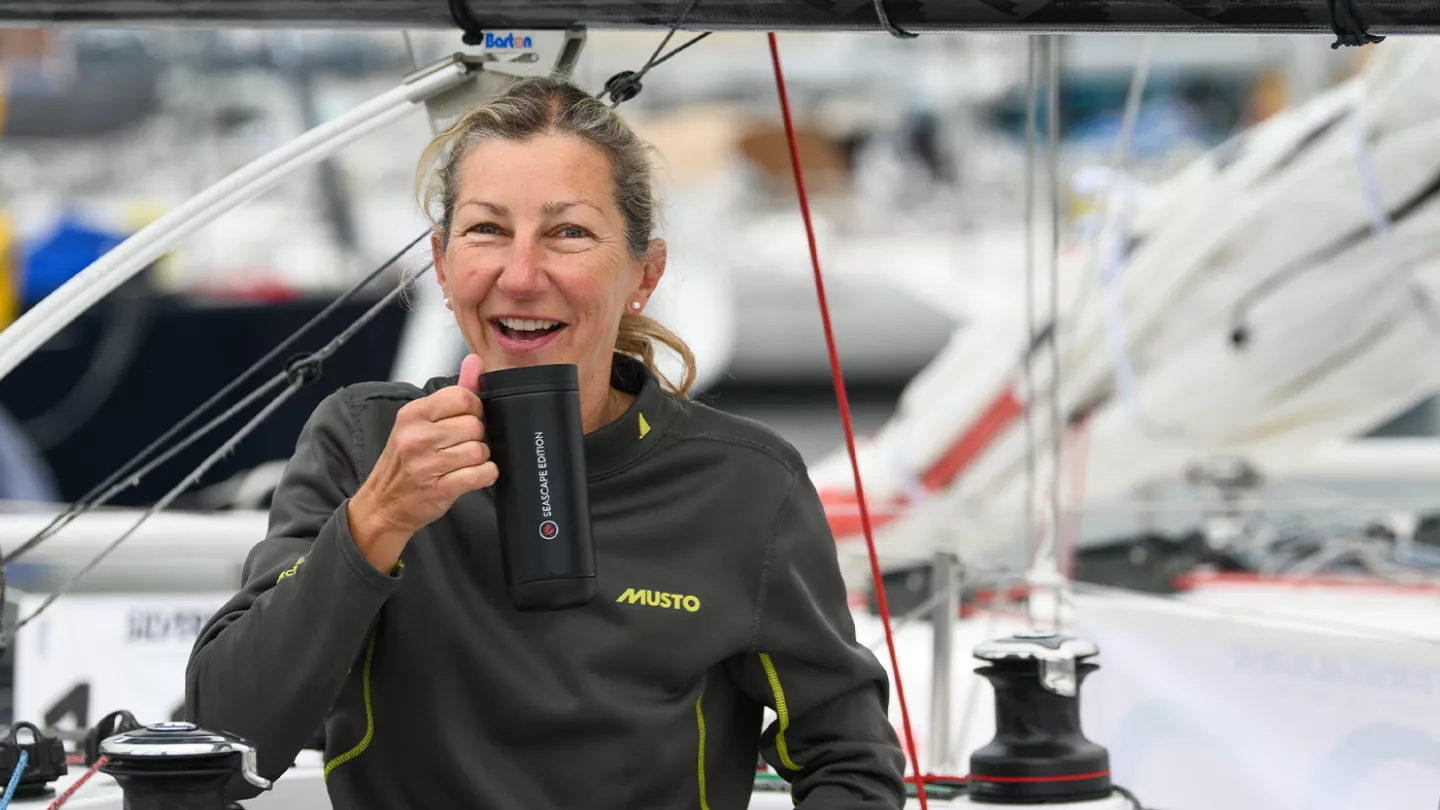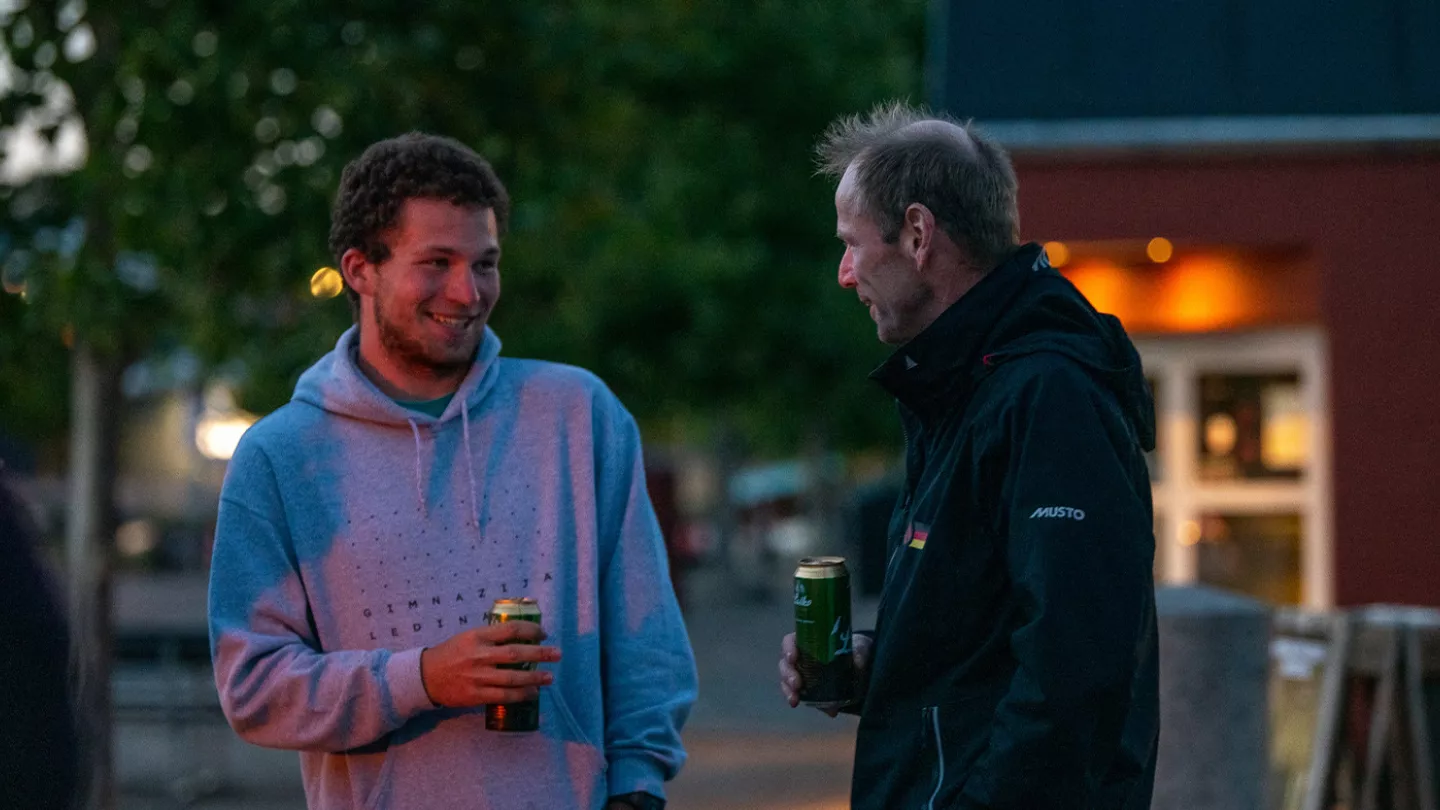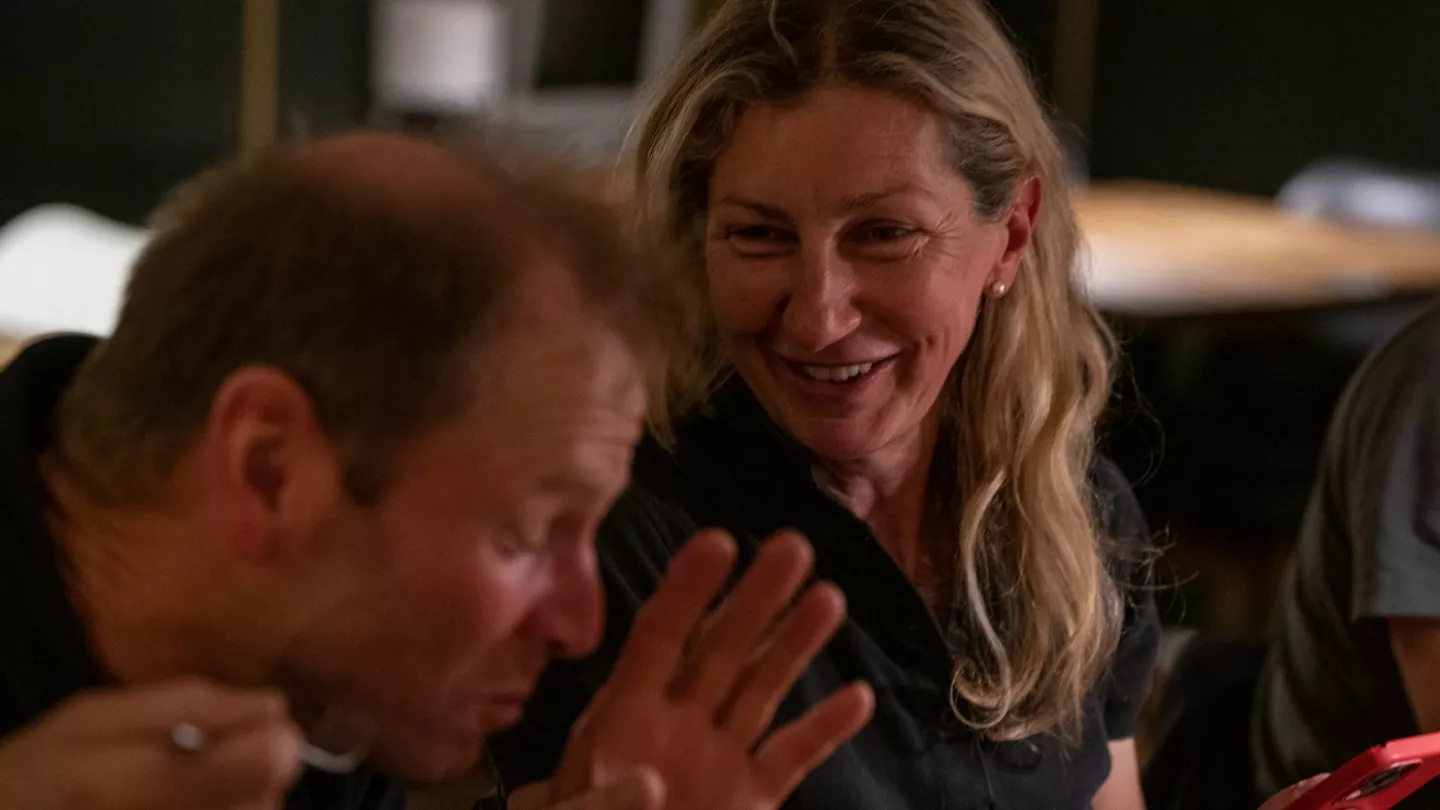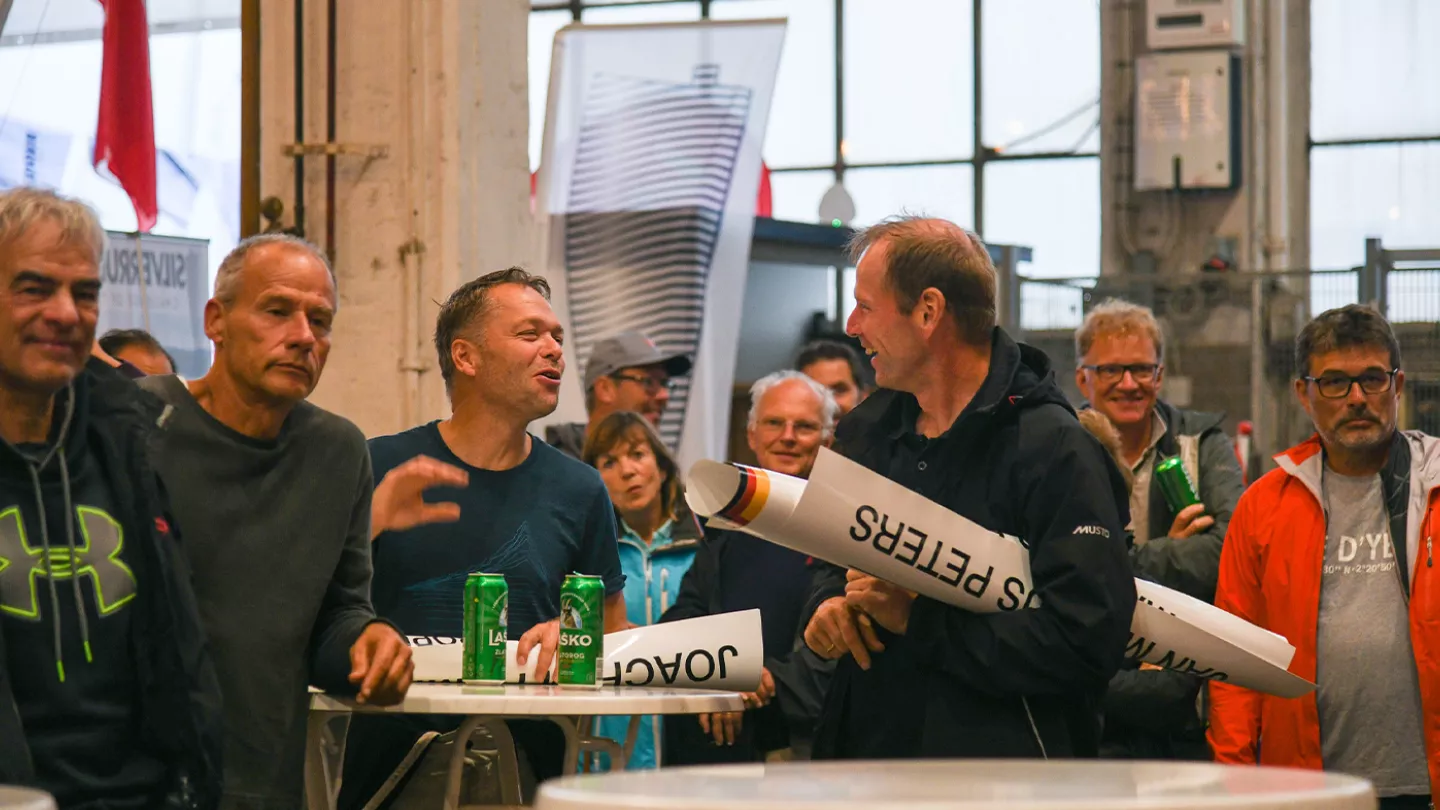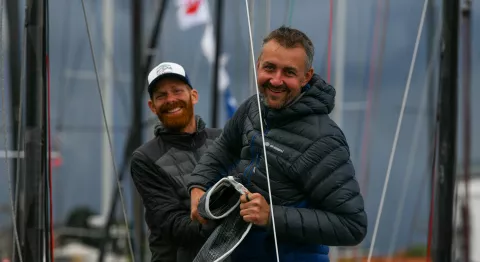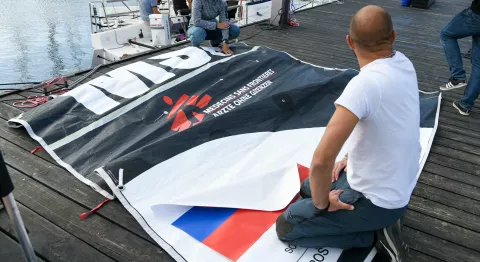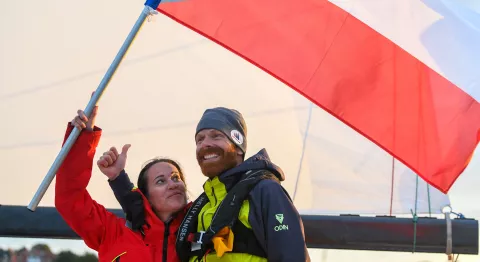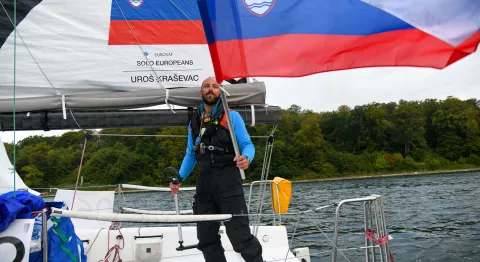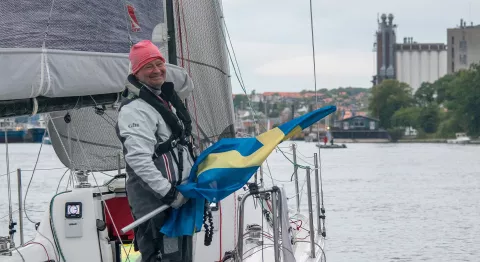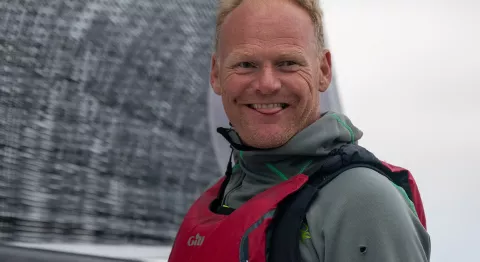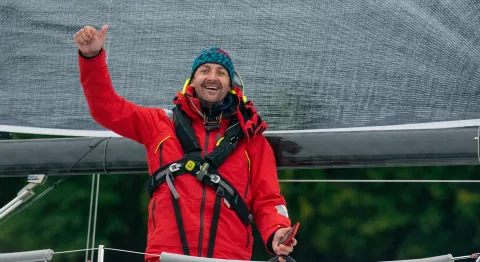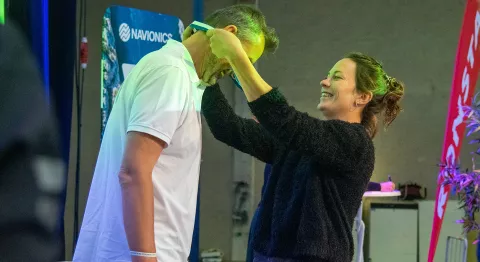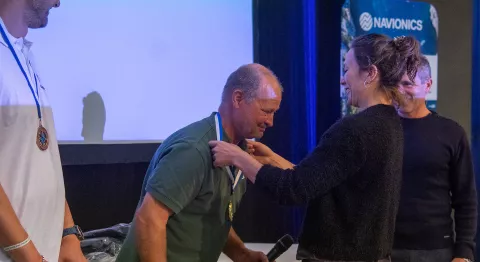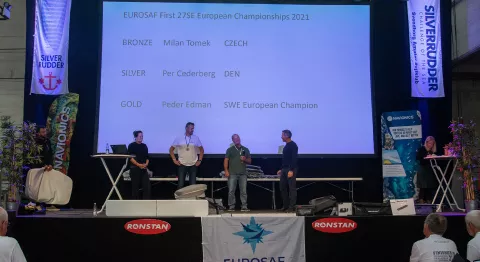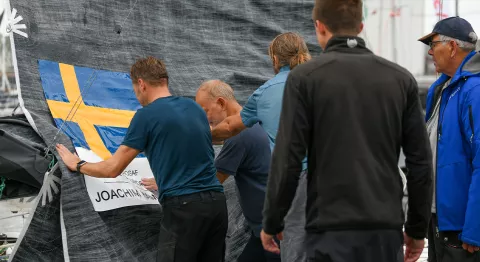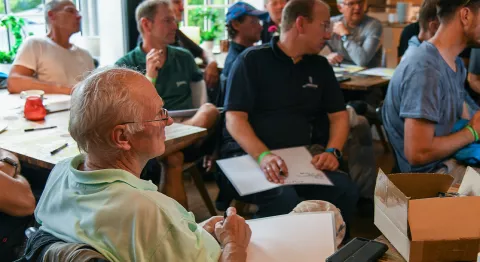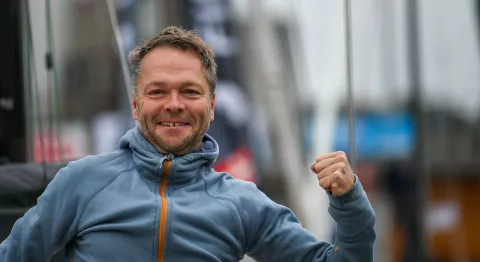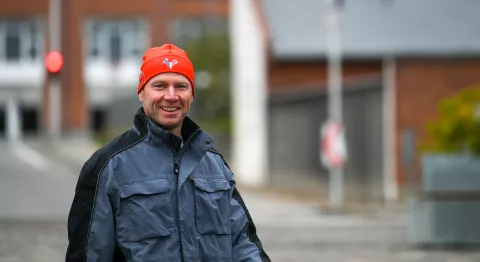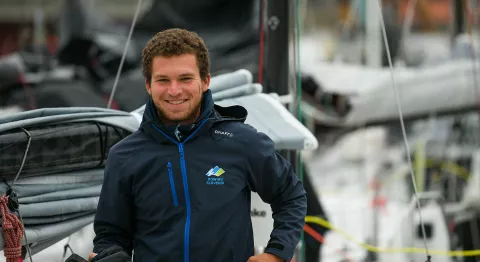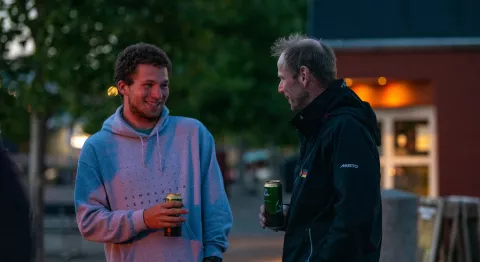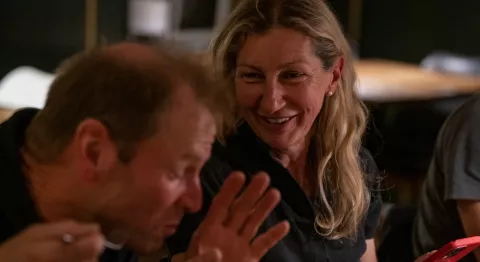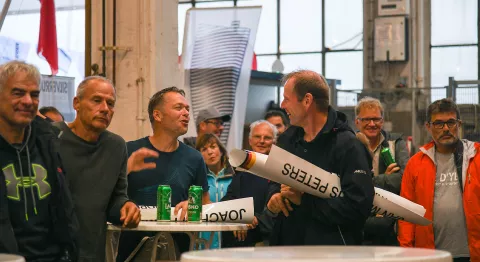 This year, of course, we continued withholding the Championship. The conditions, as ever, were different. The fleet is bigger now – nineteen First 27 SE participated in the 2022 edition. But in the end, we got a new champion. Milan Kolacek, from the Czech Republic, won. After he followed Uroš Kraševac, next year's Mini-Transat competitor and the third place to only two-year podium holder, went again to Milan Tomek.
These six, as well as the other 30 sailors, have formed a valuable step for any solo offshore enthusiast and became role models to look up to and see that they can, in fact, become one of them.