Oceanis 30.1 awarded at the PLOVILO LETA 2019
The Oceanis 30.1 was elected boat of the year 2019 in Slovenia in the "up to 10 m sailing yacht" category. This is its first award.
On 6 March 2019, for the 15th year running, the Val Navtika sailing magazine organised a ceremony in Ljubljana awarding the best of the boat industry in Slovenia.
The new Oceanis 30.1 won the title of best sailing yacht of the year 2019 in the "under 10 m sailing yacht" category ahead of its competitors: the Sun Odyssey 319, the First 27, the Dufour 310 and the Grand Large Italia 9.98.
Val Navtika's editor handed the prize to the managing director of BURIN YACHT, BENETEAU's dealer in Ljubljana.
A great many sailors found the features of the Oceanis range's small cruiser very appealing at the Boot Düsseldorf boat show. It is likely that this award will be the first of many!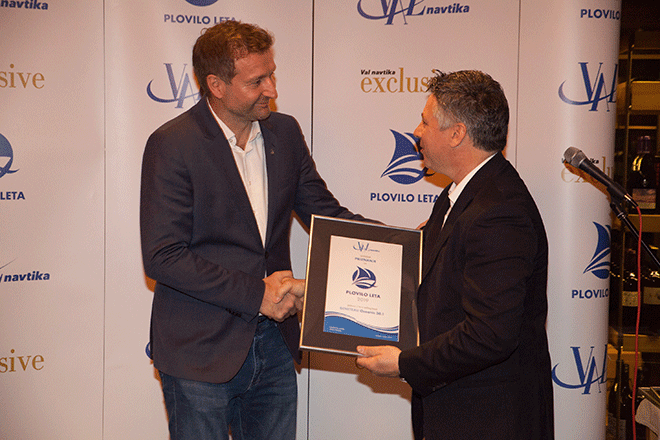 Andrej Hawlina (BURIN YACHT) receiving the prize at the ceremony.