2021 Marina Militare Nastro Rosa Tour
Alberto Bona and Cecilia Zorzi European champions!
On 27 August, a fleet of 10 Figaro BENETEAU 3 sailing yachts put to sea for a month of sailing and exploring the stunning Italian sites that make up the Marina Militare Nastro Rosa Tour 2021. This year, the event is host to the European and World Mixed Offshore Racing Championships.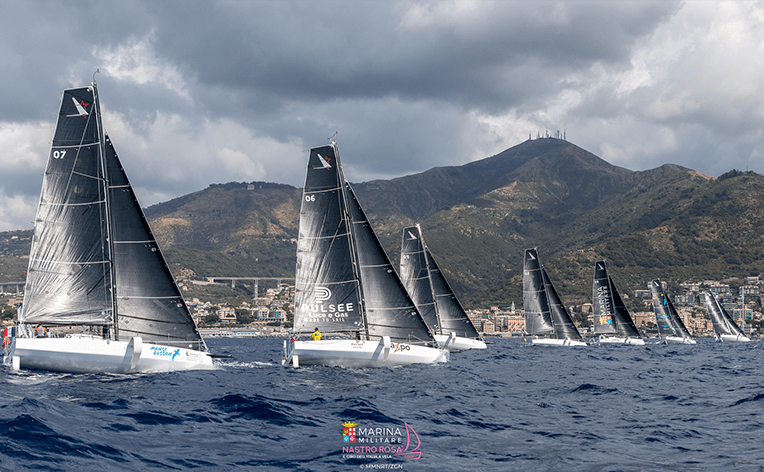 © MMNRT/ZGN
The Figaro BENETEAU 3, leased out for 3 years
As part of the partnership agreement between BENETEAU and SSI, the event organiser, Beneteau prepared 10 Figaro BENETEAU 3 sailing yachts on a three-year lease. With a one design slightly different to the Figaro Bénéteau class, the boats were then allocated to the teams, which delivered them from Canet to Genoa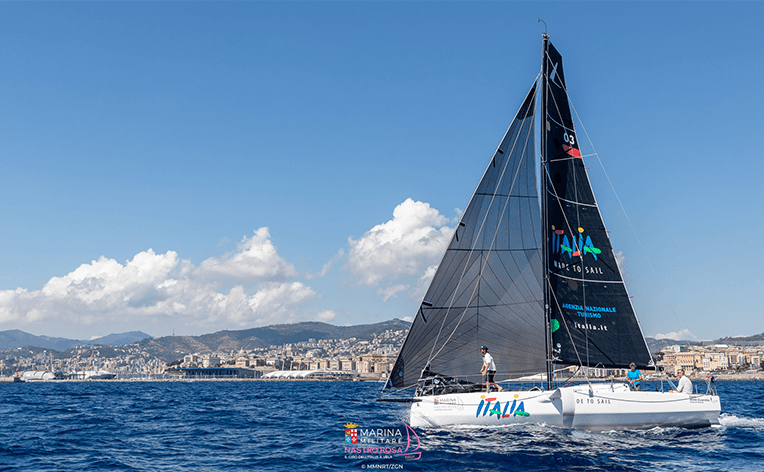 © MMNRT/ZGN
Halfway rundown
The Italian Figaro racer Alberto Bona and his fellow racer Cecilia Zorzi took the lead, ahead of the Belgians Jonas Gerckens and Sophie Faguet, after four of the eight legs, making them the winners of the European championship.
1st place: Team ENIT (Bona - Zorzi)
2nd place: Team Belgium (Gerckens-Faguet)
3rd place: Marina Militare (Pendibene-Valsecchi)
The second half of the race will be held from 15 to 26 September with legs between Brindisi and Venice as part of the Hempel World Championship.