Two Flyers Nominated for the Best Powerboat of the Year 2020
The members of the EPOTY (European Powerboat of the Year) met at the Cannes Yachting Festival and have just unveiled the list of nominees for the title of European powerboat of the Year 2020 in their category, on 18 January 2020.
In the "Up to 25 feet" category, we have the Flyer 7 SUNdeck day boat, a new model in the Flyer line, currently on show at the Grand Pavois. As for the Flyer 10, it has been nominated in the "25 to 35 feet" category and will be on show at all the European boat shows.
The jury is made up of journalists and editors from 9 European boating magazines: BOOTE (Germany), NEPTUNE et MOTEUR BOAT (France), BOOTMAG.IT (Italy), MOTORBOOT (The Netherlands), YACHT REVUE (Austria), MARINA.CH (Switzerland), BALTIV (Norway) et NAUTICA & YATES (Spain).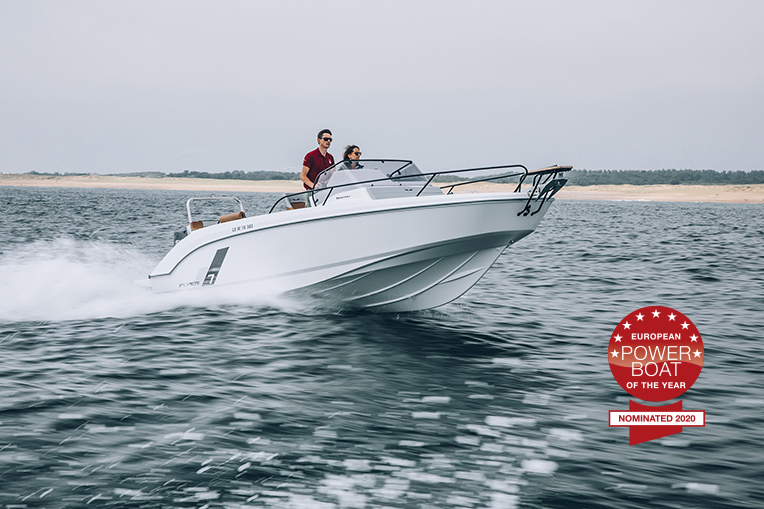 The Flyer 7 here in its SUNdeck version, is also available in a SPACEdeck version.