Start of the 51st edition of the Solitaire Le Figaro
And they're off! On Sunday 30 August 2020, the firing gun sounded off the coast of Port d'Armor in Saint Brieuc Bay for the start of the 51ème édition de La Solitaire Le Figaro.
35 skippers have signed up to take part in this legendary ocean racing event - for the second time using a foiling one design monohull, the Figaro BENETEAU 3.

The 2019 edition broke new ground by bringing together several generations of mariners, all raring to test their skills on an equal footing with the Figaro BENETEAU 3. This year sees the skippers fired up with the same driving passion, with many of the leading contenders boasting stellar, medal-winning performances over at least 10 previous editions making this 51st edition a wide-open race; thrills guaranteed!
CLASSEMENT BENETEAU DES BIZUTHS
PFor the 20th year running, BENETEAU has chosen to follow competitors closely and to sponsor the ranking of the rookies' course, known as the Classement BENETEAU des Bizuths, renamed this year the Classement BENETEAU des Bizuths – Trophée Eric INGOUF in memory of the man who dedicated 40 years of passionate commitment to the shipyard, applying his outstanding skills and expertise to the yard's boat designs, including the celebrated FIRST and all the FIGAROs.

The winning rookie of each leg and of the general ranking will be awarded a monetary prize. BENETEAU is also providing piloted speedboats to bring broadcasters and journalists on board so they can report on the race's French stages.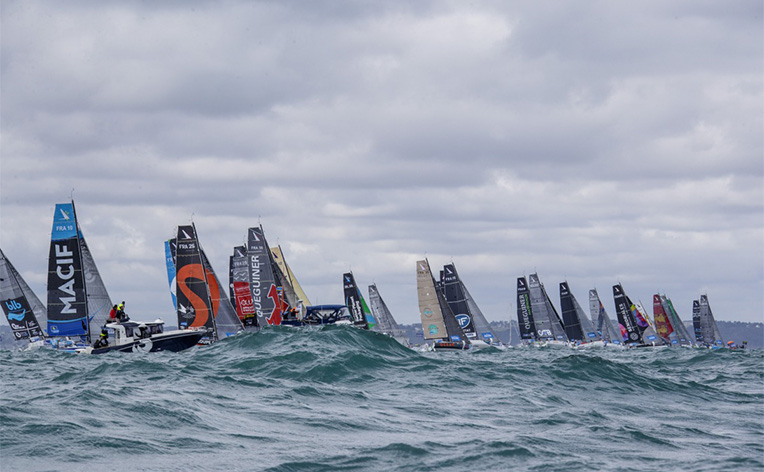 The Barracuda 9, the speedboat tracking the start of the race in Saint-Brieuc Bay on Sunday 30 August.
ROUTE OF THE FIRST LEG OF THE SOLITAIRE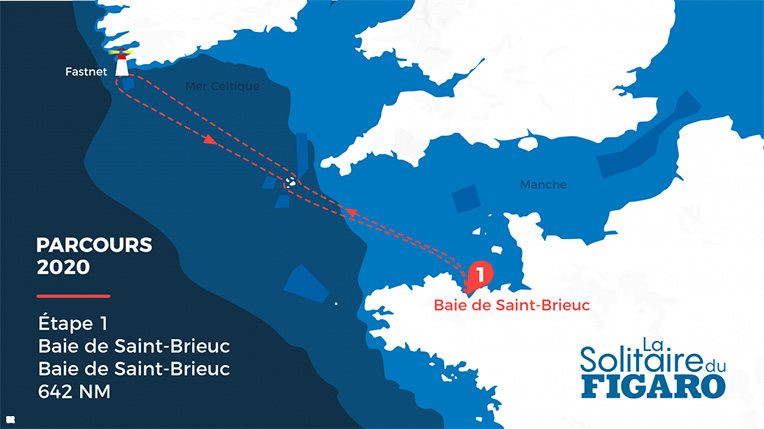 VIEDO OF THE CONTENDERS SETTING SAIL ON THE SOLITAIRE




PIC OF THE DAY - FRANCE 3
The Figaristes setting out on a long first leg of 642 nautical miles. The first arrivals are expected on Thursday 3 September after four exciting days of intense competition.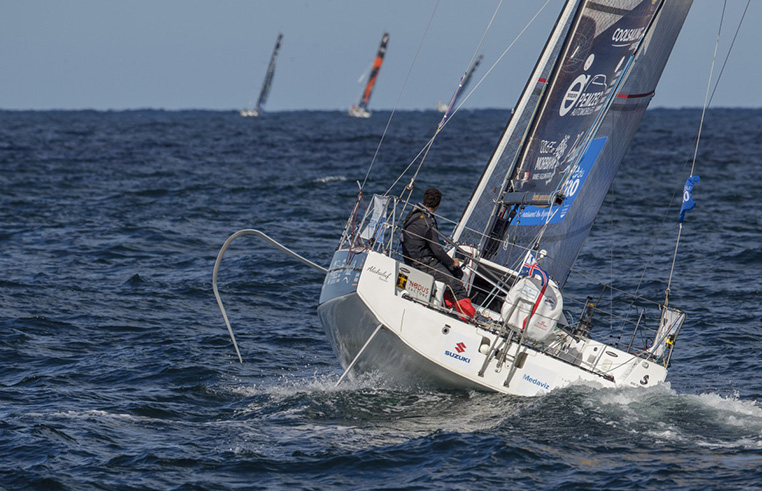 Look out for Fastnet Rock and its famous lighthouse lying just off the Southern Irish coast. Fastnet is used as a mark in all the major international sailing races.

©photos Alexis COURCOUX et Yvan ZEDDA.