Under the Golden Gate
The adventure continues for the Swift Trawler 47
The long cruise along the Pacific Coast continues for the Swift Trawler 47 "Swift Pacific Adventure" during which a new captain and new passengers come aboard on every stopover. (See the previous article).
Even though the start of the cruise from Seattle was unsurprising, the Swift Trawler 47 quickly set a good cruising pace reaching San Francisco in good time.
After a short stopover, the boat set off for the waters of the Pacific Ocean, passing under the impressive Golden Gate Bridge. Then the captain set a southerly course for Monterey Bay.
The crew begun a really exciting coastal course, following the well-known route No. 1 - Pacific Coast Highway to Los Angeles. After a stop in Marina Del Rey, the Swift Trawler 47 headed to the rocky island of Santa Catalina. This island is not only a protected space where you can encounter seals and sea lions, but it is also a paradise for boaters and sea divers.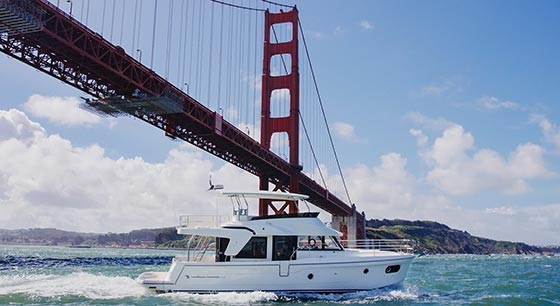 Heading to Monterey Bay.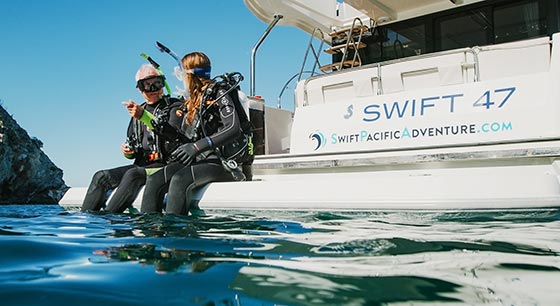 Diving and exploring underwater life on the agenda.
See the video of the Swift Pacific Adventure