Seven Essential Checks to Make Before Relaunching Your Sailboat 
Relaunching a sailboat requires you check a few essential items - Here is our list of 7 helpful tips:
1. Check the condition of the hull
If your boat is still in dry dock, take the opportunity to inspect the whole hull. Inspect the submerged part of the hull (below the waterline) in its entirety (keel, rudder, propeller shaft, through-hulls, depth sounder, etc.) and make sure that everything is in good condition. If you have not already done so, this is also a good occasion to careen the boat and renew its antifouling. If you see any evidence of impact damage, arrange a rendezvous with your dealer in order to carry out the necessary repairs, just as you would for a powerboat.
2. Rigging maintenance
Perfectly maintained rigging is vital to ensure safe sailing. First, check the standing rigging by inspecting the fixation and tensioning of the stay, preventer, baby stay, shrouds, etc.

Next, check the running rigging - replacing any worn sheets, halyards and lines. To keep them in good condition as long as possible, you can also put them through a washing machine to clean them.

For added safety, it is recommended to have your rigging checked by a BENETEAU dealer with specialized knowledge of sailing technology.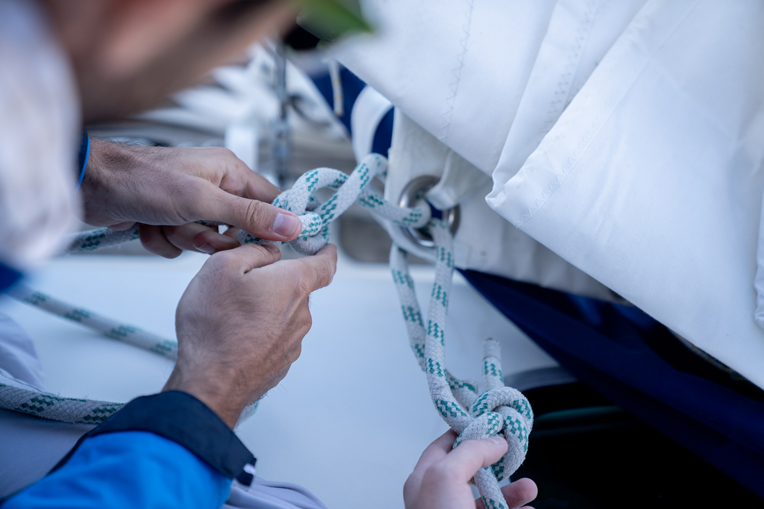 3. Maintenance of deck fittings
Next, check that all deck fittings are in perfect working order. Replace any items that are showing wear and tear: shackles, blocks, screws, etc. Then grease your winches.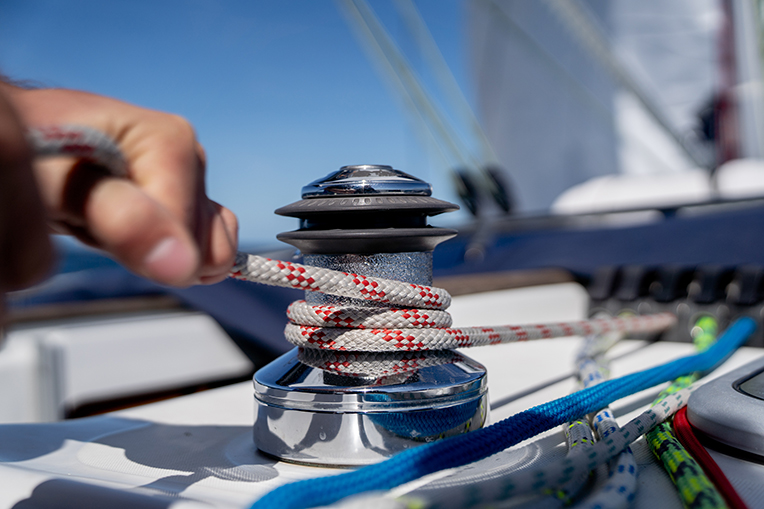 4. Sail loft maintenance
You need to take care of your sails if you want to ensure their good condition over time. If you did not rinse them at the end of the sailing season, do this as soon as the good weather arrives. At the same time, make sure you inspect all the seams. Do not set out to sea with any sails that are showing weak spots due to wear and tear.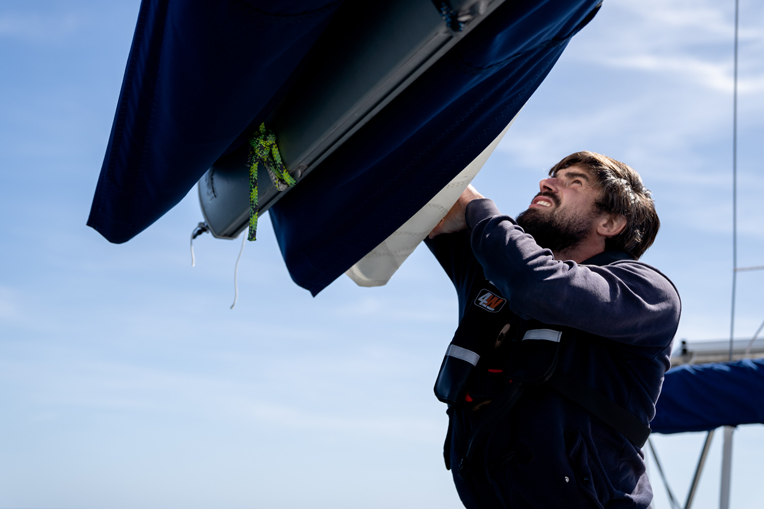 5. Fresh water tank and black water tank
The bigger yachts are equipped with a fresh water tank and a black water tank. Whether it be rinsing, antifreeze, etc., your dealer will advise you on how best to maintain this equipment.
6. Check all safety equipment
Remember to check all your safety equipment: Life jackets, flares, torches, etc. The equipment must be complete and any faulty or out-of-date equipment must be replaced.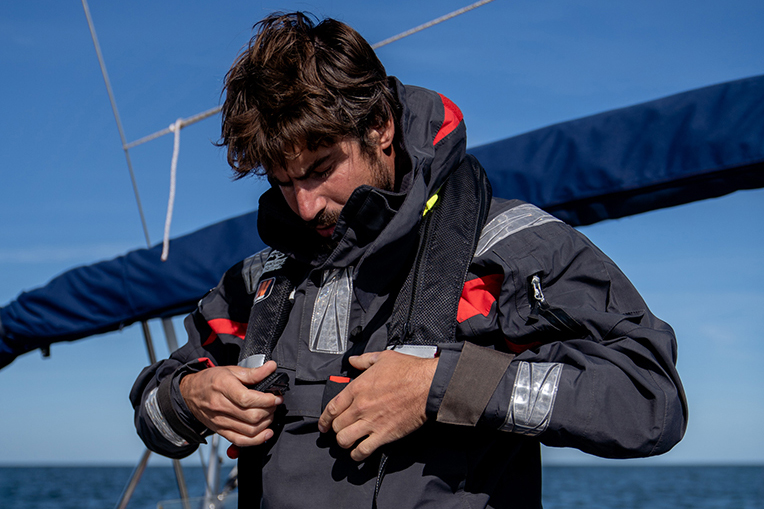 7. Engine maintenance
Even on a sailing yacht, it is vital to ensure that your engine is in perfect working order. Before the start of each sailing season, it is essential to have your engine serviced by your BENETEAU boat dealer. They will help you by conducting a full inspection of your boat, thus allowing you to set sail safely and with perfect peace of mind.
ARRANGE A RENDEZVOUS FOR MAINTENANCE AND SERVICING OF YOUR BOAT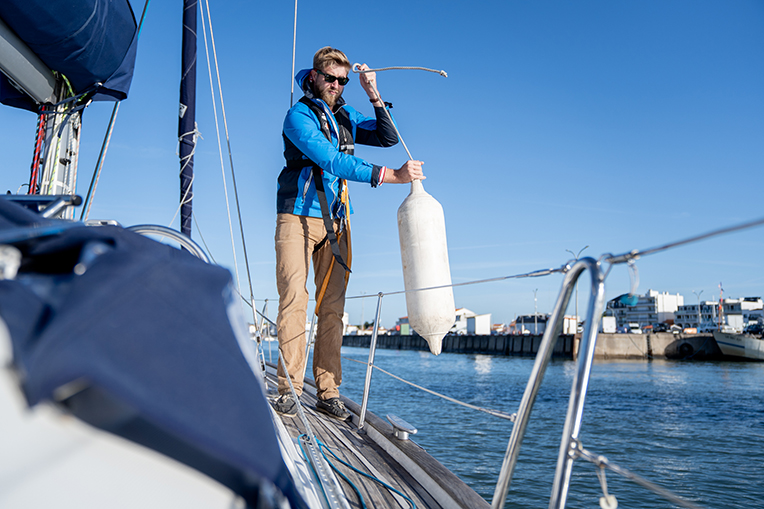 All the checks have been done, it's time to raise the fenders and set sail!