The GRAND Invitation
BENETEAU is announcing three special events hosted in three different locations June 2-3, 2023. These events will take you on a unique experience with unforgettable moments aboard the Grand Trawler 62. The GRAND Invitation promises to be like no other, filled with activities and a GRAND discovery. Embark on the journey!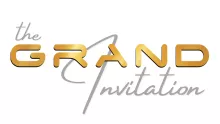 Passed event
Northern East Location
Cape Yachts cordially invites you to an exclusive VIP event showcasing the remarkable BENETEAU Grand Trawler 62, a masterpiece of luxury and sophistication on the water. We would be delighted if you could join us for this special occasion, and we encourage you to bring your friends or anyone you know who might be interested in exploring the world of the Grand Trawler 62.
Immerse yourself in the enchanting atmosphere of our waterfront location as you enjoy a delightful evening filled with delectable food, refreshing drinks, and live music on the wharf. Our dedicated team will be on hand to provide personalized tours and answer any questions you may have about the Grand Trawler 62.
For those interested in experiencing the Grand Trawler 62 in action, we are offering exclusive sea trials on Saturday, June 3rd, by appointment. This is an exceptional opportunity to witness the unrivaled performance, exceptional comfort, and innovative features that set the Grand Trawler 62 apart. To secure your spot at this prestigious event, please request an invitation.
We kindly request that you provide the number of guests attending and any specific dietary requirements they may have. Please note that due to the exclusive nature of this event, spaces are limited. We encourage you to request an invitation as soon as possible to ensure your participation. We look forward to welcoming you and your guests to this extraordinary event, where you can discover the endless possibilities and impeccable craftsmanship of the BENETEAU Grand Trawler 62. Don't miss this opportunity to embark on a new journey in luxury yachting.