Why is boating easy for first-time boaters?
Boating as a first-time boat owner can be intimidating, especially if the buyer is not aware of what to expect. Before boating, you need to be equipped with the proper gear, undergo proper training, and take all necessary safety precautions that make boating both a fun and safe experience. All these requirements tend to be overwhelming and we understand your hardship. Therefore, we at BENETEAU, with our 137 years of boat development experience, have designed a boat-acquiring and post-purchase support system that makes boating an easy and fun experience of a lifetime.
As a leading innovator and boat manufacturer in the industry, we have devised a three-pronged system to make the experience of first-time boaters smooth and easy. Our system was developed with years of deliberation and we have reached a pinnacle level that is inspirational for the entire industry. With our contributions and innovations, boating is at least 17 times easier and safer than it used to be 136 years ago. Today your boating experience with family is so much fun and memorable. That's because when a first-time boat owner buys a boat from one of our dealers, they enter into a whole community, which offers 24/7 support, training, maintenance, expert opinions, and much more. We like to think of these services as a gift of gratitude to our new BENETEAU family members who put their trust in us.
The three-prong support system makes adventurous boating a smooth, easy, fun, and safe experience for the whole family, even if you are first-time boaters.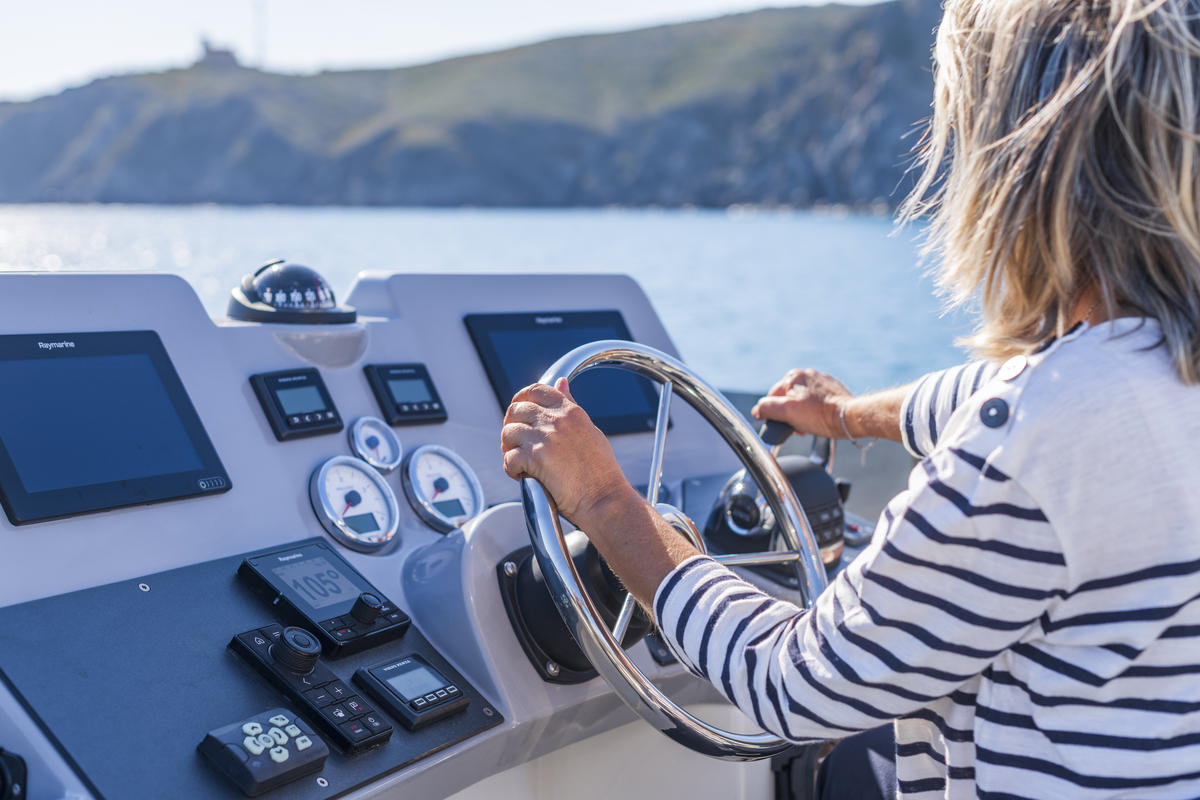 Utilizing the latest technology aboard?
BENETEAU boats, whether they are powerboats or sailboats, are equipped with high-end patented technology that makes us a market leader in both boat performance and customer safety. These technological advancements were developed after years of research. Among our several advanced innovations, the following are a few that make boating very easy for first-time boaters.
Airstep Hull:
BENETEAU boats are equipped with Airstep Technology which focuses on bringing more stability and control to the boater at the helm by lowering the center of gravity. The technology is marvelously useful because it makes steering pretty easy. It gives the boat an airlift that reduces water resistance, and makes fuel consumption efficient.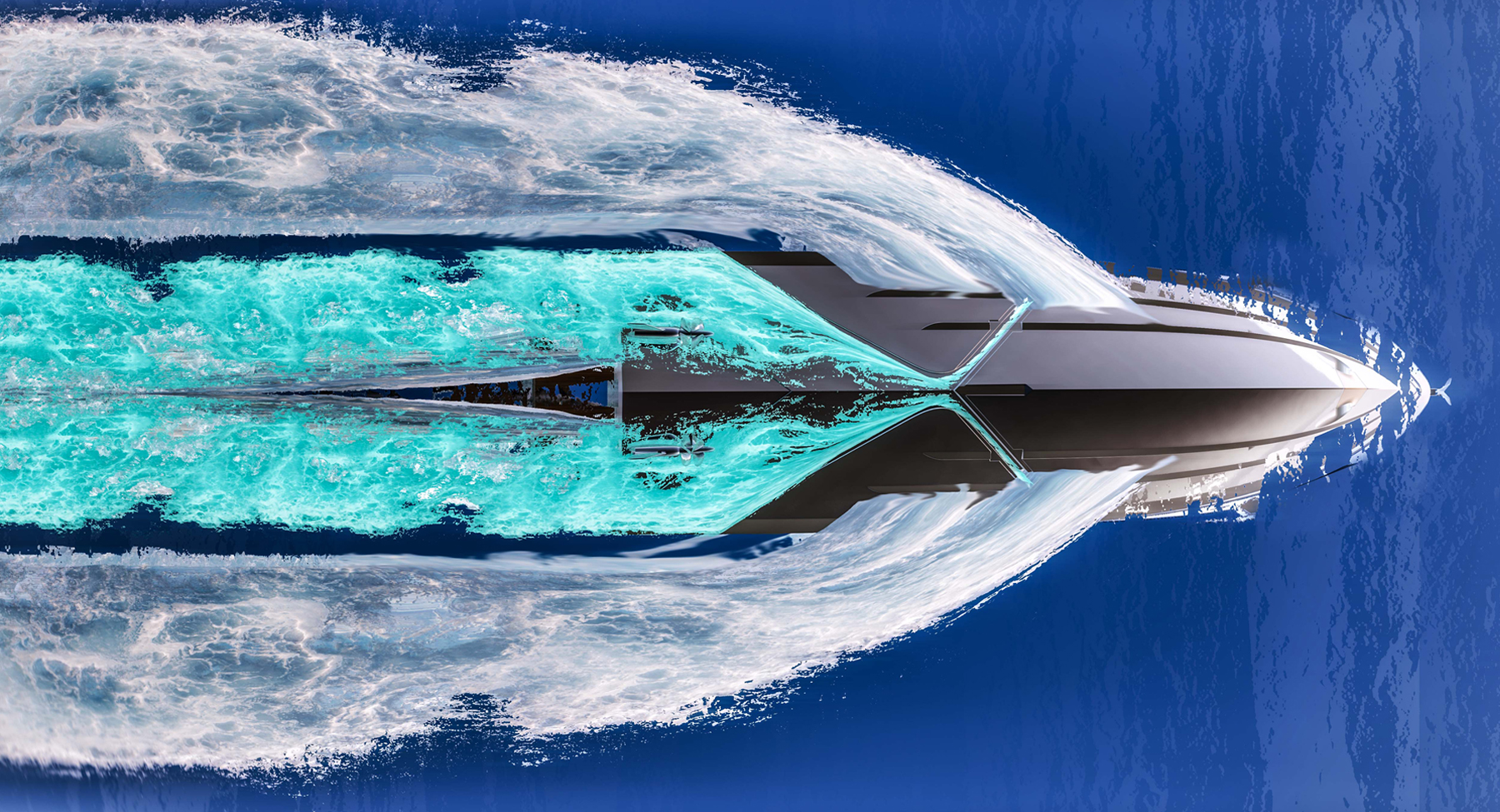 BENETEAU patented this state-of-the-art technology in 2003, and since then, the innovation has made boating an adventurous and fun experience for our customers.
Joystick for Docking & Maneuvering:
The joystick control of the entire vessel, called Dock & Go, makes docking child's play. You can do a 90-degree turn to starboard or port side, do a mindblowing on-spot rotation, move ahead, or astern easily. This intuitive system gives you total control of your vessel. Combined with automatic engine assistance and a bow thruster, the system is highly effective. The system also has an onboard intelligence system that automatically blocks steering during the maneuver. It is available on all the vessels between 50-55 feet.
Ship Control:
Inspired by the car industry's leap forward in using an application for controlling vehicle functions, BENETEAU has prepared its own version of app control to give greater autonomy to the users. With Ship Control, you can do everything from one place. The App is user-friendly and simple to use. Since you can find all controls available on your tablet or phone, it eradicates the need for writing lengthy manuscripts, and physically running here and there to do simple things. Your boat trips can now be relaxing, easy and fun for the whole family.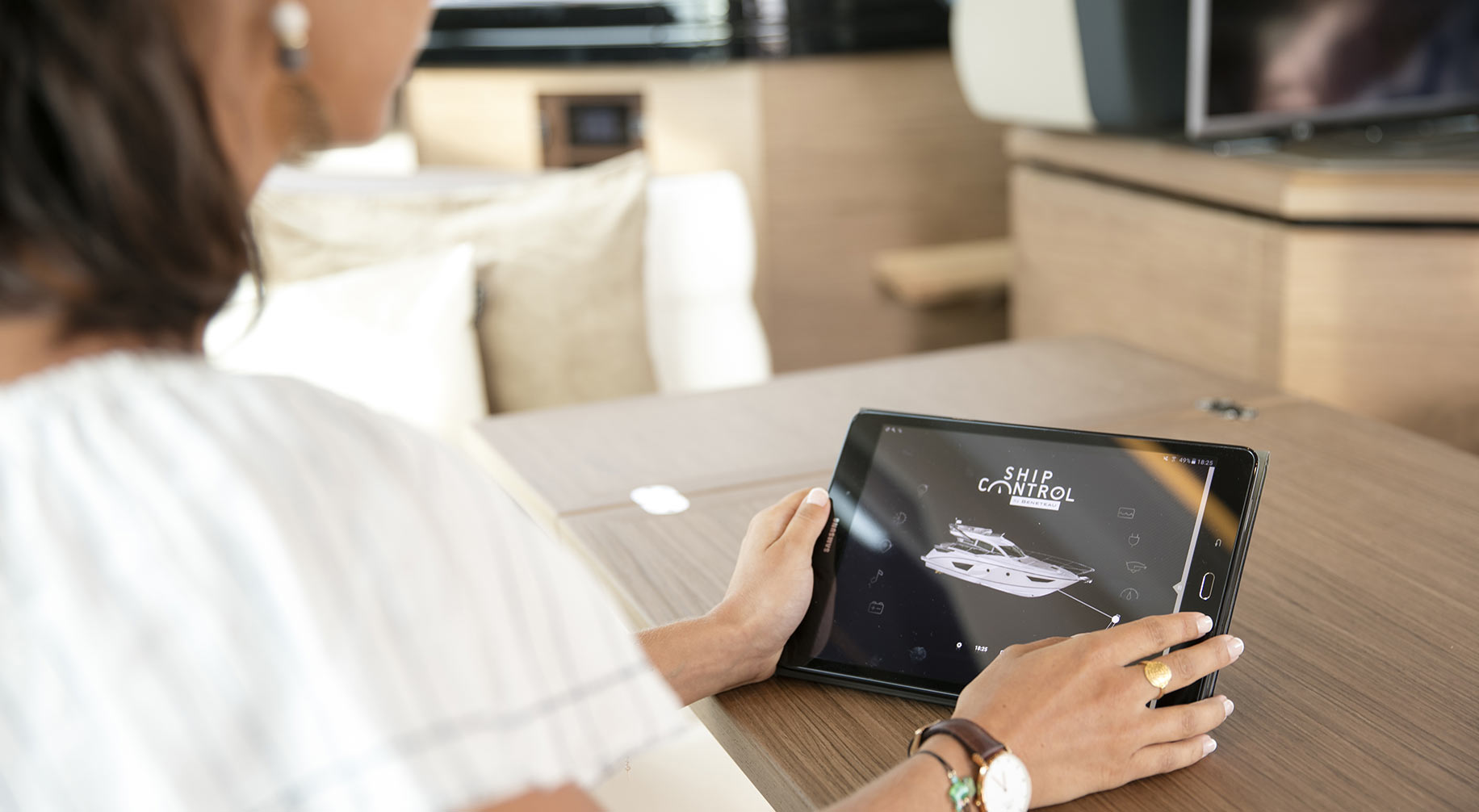 Foils for enhanced steering power:
We know how some boaters dream of reaching high speeds and winning races. That's why we believe that speed should not only be fun, it should also be safe and easily achievable. That's where the idea of foils came in. BENETEAU introduced foils for offshore sailboat racing. Since foils bring in more stability by reducing the weight at high speeds while making the boat more agile, we used them to make performance boats more accessible. Beneteau's groundbreaking contribution has made racing boats safer and faster.
Dealer Training:
BENETEAU has made even further moves making boating easy for first-time boaters by providing you personal and digital training at the time you take delivery of your new vessel. Our dealers are actually quite skilled and they know what is the best boat for different waters. They know how to operate and can help you find the best solution in any difficult situation.
The dealers provide you with three basic training techniques that ensure boating is easy for you and your family.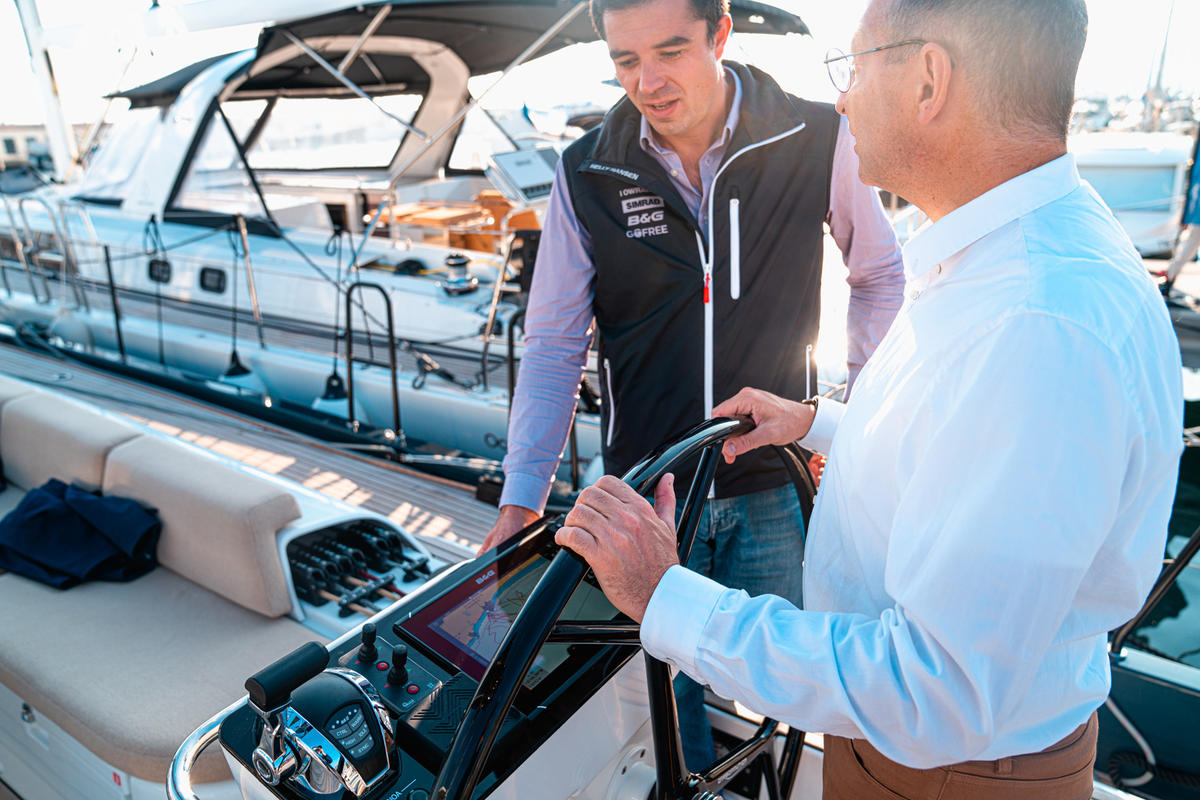 On-water practical training:
On-water practical training makes everything pretty simple for a first-time boat owner, as you can take the helm for the first time with an experienced dealer to guide you. The dealer will familiarize you with everything from steering, important terms, and equipment. They can also provide you tips for docking or mooring and answer any questions you may have. This is a great and easy way to get confident before you head out on your first boating adventure.
Your dealer will always be your best resource and can help you resolve any new challenge you face that comes from time to time. Our dealers are some of the most highly skilled and knowledgeable people, who are experts in the world of boating.
The technical training, better than the user manual:
Each boat comes with a detailed user manual describing the features aboard your vessel, and of course the Ship Control app makes controlling everything that much simpler. However, some of the best advice and tips come from your dealer, who will go through technical training with you, and can help prepare you for unforseen emergencies when you're not near your home port.
Emergency training:
No matter how prepared you are and how well equipped your boat is, like anything, there is always a chance of an emergency. That's where the emergency training comes in. From safety gear, to life jackets, to fire extinguishers, the dealer will train you thoroughly on equipment and action steps to take so that you are prepared if an emergency ever arises.
Services offered in every corner of the world:
We know that boating lovers love to explore new waters every now and then. And we know you want to feel connected to experts and services no matter where you are.
With over 400 dealers, we have one of the largest dealer networks around the world. No matter where you are in the globe, we've got you covered. Our dealers and other service providers can help you in every matter, from acquiring your boat to licensing, to maintaining, to docking in off seasons and all other aspects, making sure that nothing comes in the way of making your boating experience a memory of a lifetime.
At BENETEAU, we like to think of every new owner as a newly added family member, and therefore we care deeply about you and your experience with our boats. We believe that life is short and experiences are precious. So even if you are new to boating and it will be your first boat purchase, we can work together to make your boating experience simple, fun, and full of delightful memories.
Discover all our innovations here.