Learn How BENETEAU Builds Boats
"The level of detail applied to quality assurance was one of the highest I have witnessed in more than the 160 factories I have visited around the world."
Christopher Hughs, COO of BoatTest.com, visited BENETEAU's manufacturing facilities and wood workshop in Saint Gilles, France, and reviewed the processes and materials employed to create our sailboats and powerboats. While you can view his video review at the links below, we also wanted to offer our own overview of this process to enhance your understanding and to help you make an informed purchasing decision.
THE BENETEAU MANUFACTURING FACILITY
At our manufacturing facility, we thoroughly test all materials that go into our boats both individually and collectively to ensure the highest quality result. One example of this is our resin, which helps to maintain strength and structure on boats over time. Our special formulation vinyl ester resin is used on our decks and hulls throughout construction, and thus we continually test the product to ensure that it's suitable for the processes and materials we utilize it for and with. BENETEAU has tested resin for its resistance to water intrusion through osmosis. We believe the materials you use are only part of the equation. Another significant part is the process is how materials are applied and used.
At BENETEAU, resin is used in the three different construction methods for building boat hulls and decks: hand lay-up, resin infusion, and injection modeling.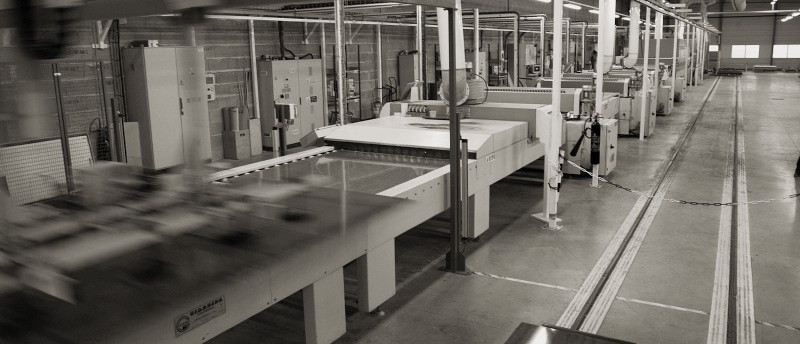 Hand Lay-up
This method for building hulls and decks is the one that most boat owners are familiar with. It involves layering different pieces of fiberglass inside a deck or hull mold and then saturating them with resin. Next, an end-grain balsa core is applied. For core materials, there are three options available:
Solid fiberglass and resin (strongest and heaviest)
PVC (thicker hull and costly)
Balsa core (best balance of strength, thickness, and weight)
Balsa core is the lightest and strongest core material, and thus the one that BENETEAU chooses to use. It also has the additional benefits of noise reduction and insulation. The balsa core is cut into rectangles to allow the resin to completely encapsulate the resin and prevent water from spreading should it enter the boat.
Resin Infusion
This second method involves layers of fiberglass, balsa core, and more fiberglass being laid into the hull and covered with a special bag. Scores of resin are then distributed through tubes that are run across strategic locations around the mold. A vacuum is then applied, and a pre-measured amount of resin is pulled through the fiberglass and around the balsa core. This process allows precise control over the glass to resin ratio. The vacuum ensures zero air voids in the finished hull or deck.
Injection Molding
The final method was introduced in 2005, and it begins with the gel and skin coat being applied to the upper and lower halves of giant clamshell molds. One of the most important steps of this process is the positioning of the fiberglass and other strengthening elements into the lower mold half. These are secured in place with resin.
This method permits a high level of control and precision throughout the injection molding process and can be used with both sails and powerboats. The benefits including:
Being able to control the exact weight and ratio of the fiberglass to resin in each hauling deck
Having a perfect finish on both sides
Having a more worker-friendly and efficient environment
Lowering labor costs, which subsequently lowers retail costs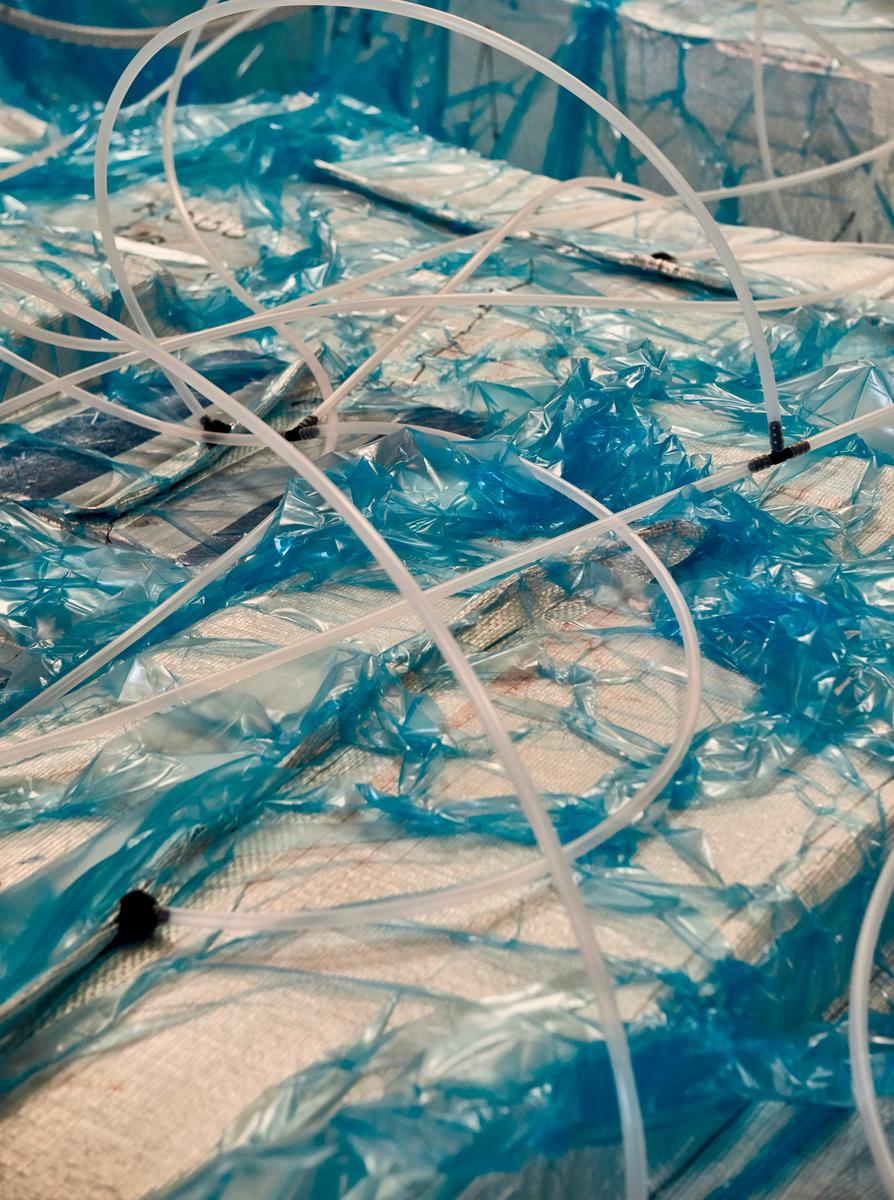 The BENETEAU Woodworking Facility
Regardless of where they're built, all BENETEAU boats receive their wood parts from a single dedicated facility in France. This facility combines technology and handcraftsmanship to create a long-lasting interior that is both attractive and efficient to produce.
This woodworking facility is the secret to why BENETEAU can sell both powerboats and sailboats for significantly less than other builders. While interior woodwork on boats often takes a lot of time to build, BENETEAU has created the ability to replicate a variety of wood types at a lower cost. This unique and specialized wood product is resistant to warping, appears perfectly uniform, and imitates other wood types at a much lower cost.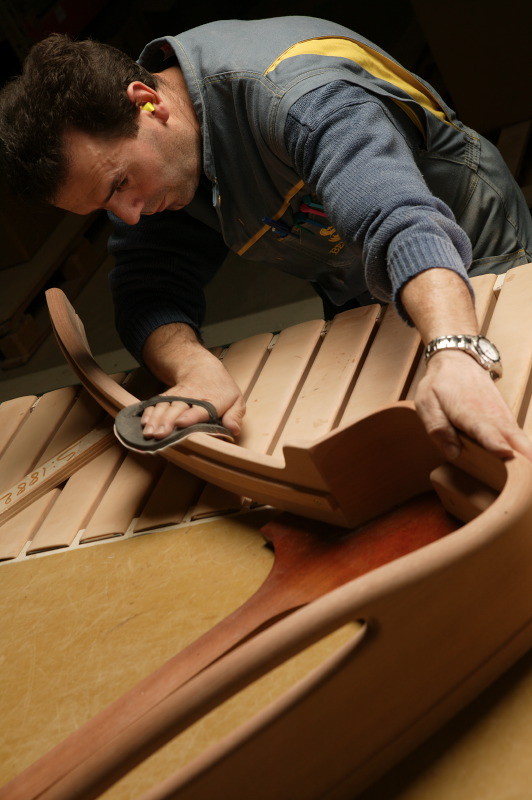 Want to see for yourself?
Watch the videos! Get an exclusive inside peek into how the BENETEAU boats are constructive by watching the videos of Christopher Hughes inside the manufacturing and woodworking facilities. The videos are available at the following links.
All BENETEAU boats distributed in North America are proudly built in Europe and the USA.