Beginner Sailing Guide: How to choose the right sailboat and learn how to sail
Whether you would like to learn how to cruise your own sailing boat or wondering where to join a sailing club, our beginners guide is here to help you. Are you looking to buy a boat to learn how to sail? BENETEAU will give you precious advice on how to take your first steps and ensure you get maximum enjoyment when sailing.
WHAT IS THE BEST BOAT TO BUY FOR A BEGINNER?
When learning to sail, it is vital to choose the right boat. If you are completely new to the world of sailing, note that the smallest sailboats will be the easiest to learn how to handle. Start out by gaining experience on a small sailboat, and then gradually move on to the larger models. If you try to skip steps too fast, you may find yourself unable to handle your boat, leading to uncomfortable sailing experiences which will hamper your progress.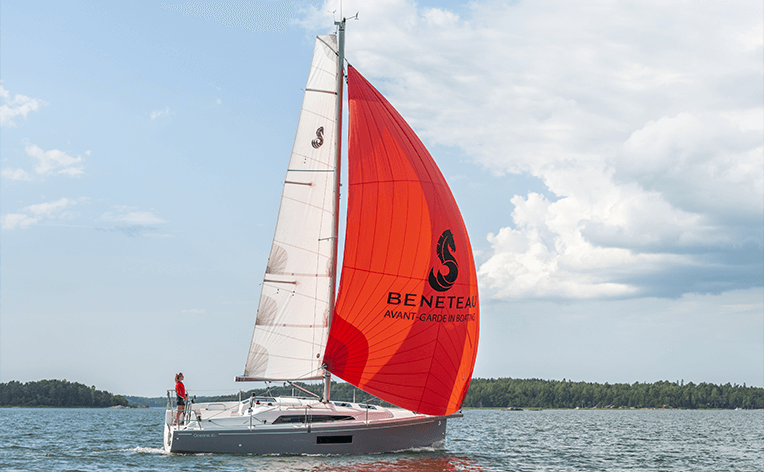 HOW TO CHOOSE THE BOAT THAT SUITS YOUR SAILING PROJECT
Next, you need to decide exactly what you want to do with your boat, and the kind of sailing excursion that you are interested in. If you are looking for a boat for competitive sailing that involves short trips just off the coast, your best option would be an easy-to-handle sport dinghy like the First 14. This easy-to-handle dinghy is the perfect introduction to the techniques and thrills of sailing.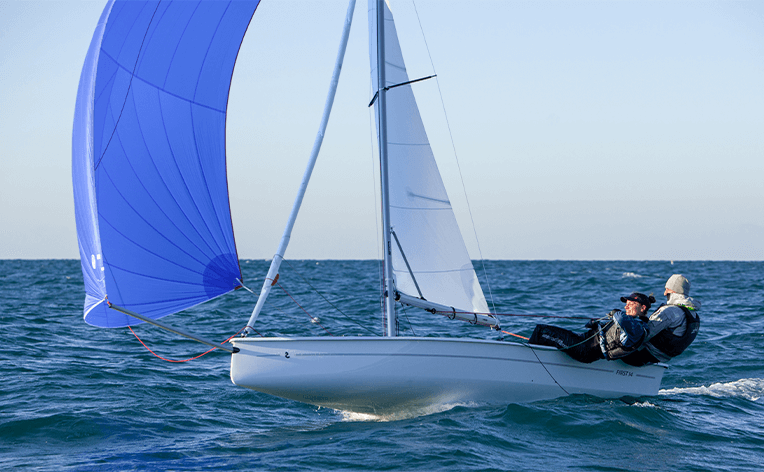 If you would prefer to invest in a boat more suited to longer excursions and sleepovers, the First 18 SE is an ideal model for beginners. This easy-to-handle boat has a small cabin that lets you "camp out" for a few days at sea.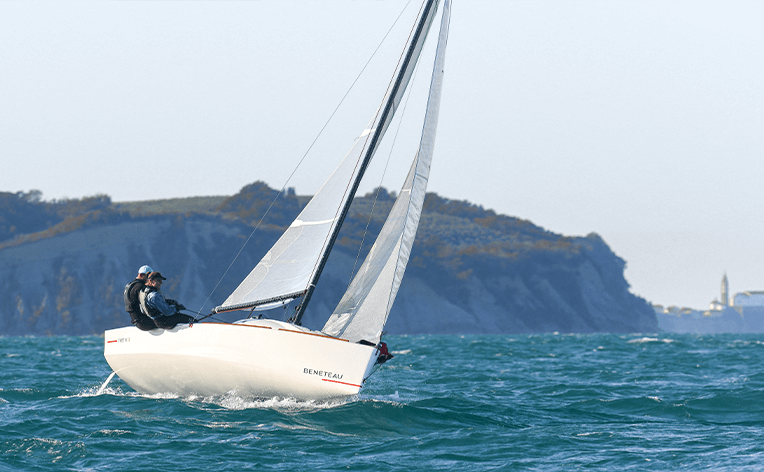 Lastly, if you already have some basic seamanship knowledge and you're looking for a more comfortable sailboat to go on cruises, the First 24 is a small sailboat perfect for cruising wherever your fancy takes you. This boat can sleep up to four adults overnight, offering fun and thrills and an unforgettable sailing experience.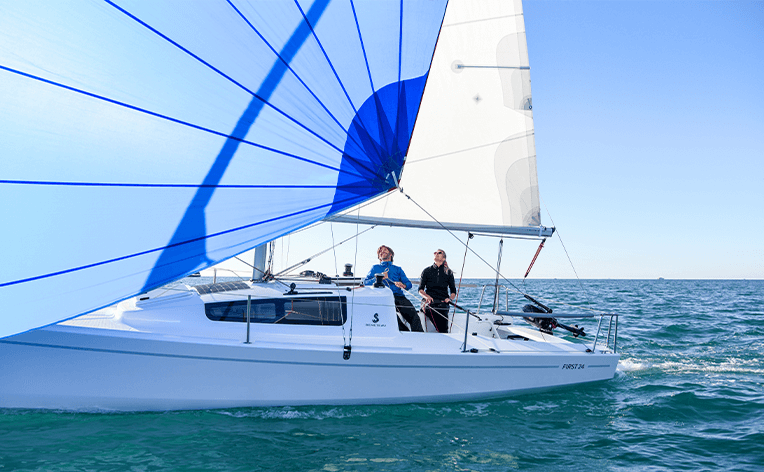 PREPARE FOR YOUR FIRST SAILING EXPERIENCE
Once you have a sailboat that suits your sailing project, you need to get some practice and learn how to handle your boat! It is vital to prepare your first trip carefully to ensure you get the most out of your first sailing experience. Before setting sail for the first time with your boat, take the time to:
Plan your itinerary: deciding in advance exactly where you want to go means less stress once you are under sail;
Check the weather forecast: this is very important to make sure of having calm weather conditions and not too much wind the first time you take your boat out;
Check that all necessary safety equipment is on board: life jackets, VHF, flares, etc.;
Choose your crew: the first time you take your boat out, it is preferable to have someone with previous sailing experience on board with you;
Check that your sailboat is in proper working order: rudder, keel, sails, engine, etc.
Preparing properly for your first outing on the water will ensure you are more relaxed and will get more enjoyment out of your sailing.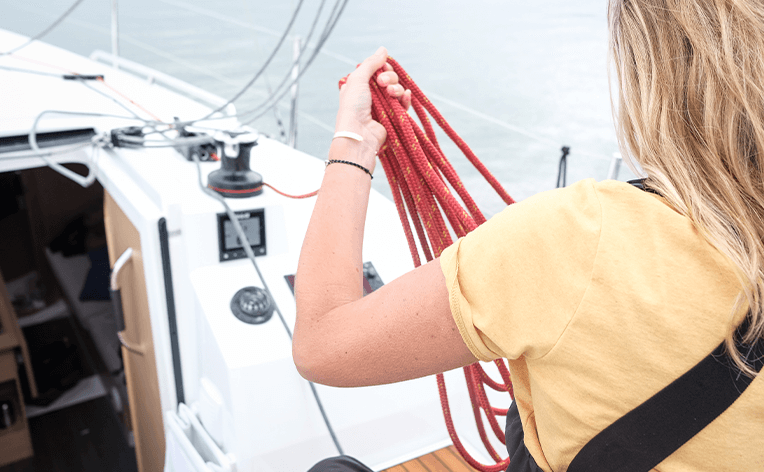 Are you looking to buy a sailboat? BENETEAU boat dealers will be happy to meet you at their showroom and help you find the sailboat that fits best with your level of sailing experience and your desires.