Making the Leap from Daysailer to Luxury Cruiser
Meet the Brennan Family, New Oceanis 41.1 Owners
Most sailors gradually work their way up to the boat of their dreams, starting with a humble daysailer and progressing in size, features, and luxury. Then there are those like Todd and Judy Brennan of San Diego who go all-in when they finally take the plunge into sailboat ownership.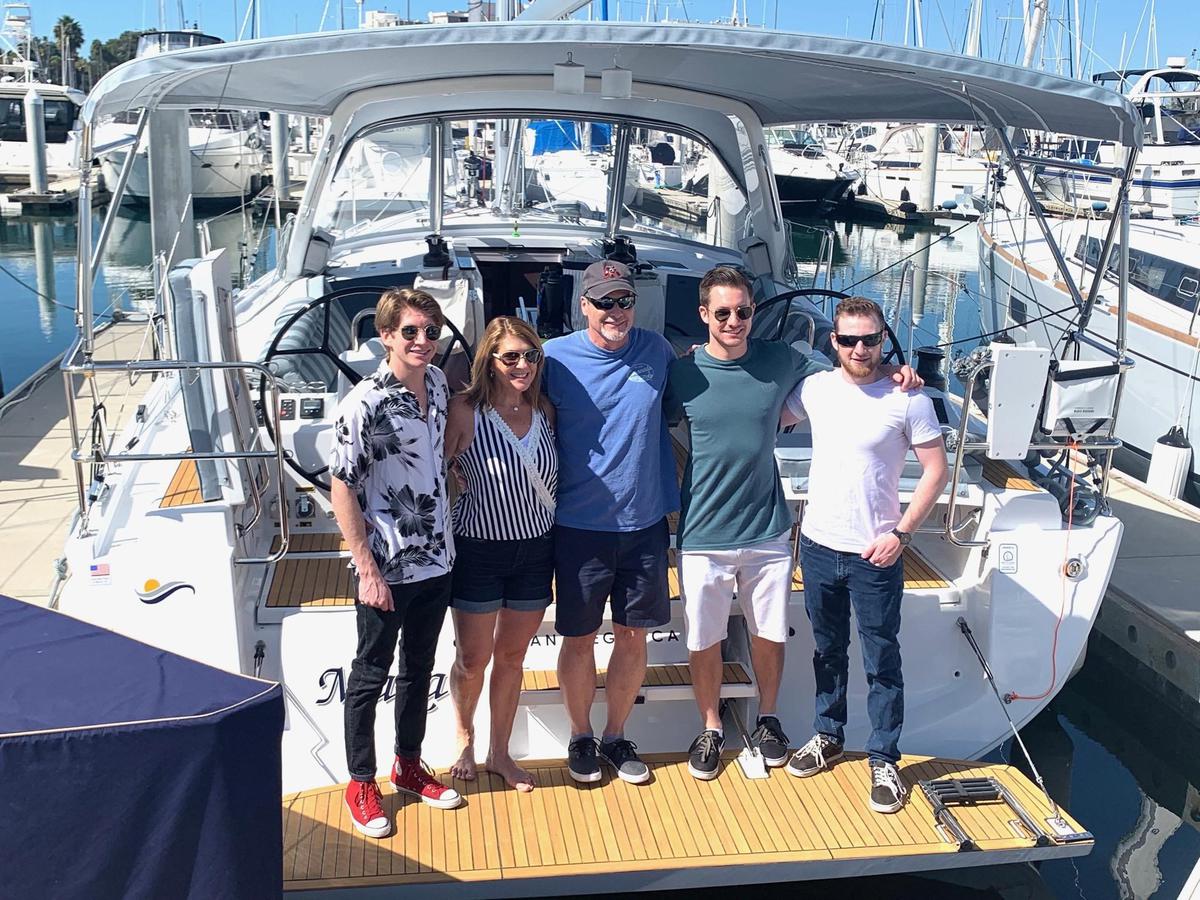 In the fall of 2019, they purchased an Oceanis 41.1 as their first sailboat. Neither of them is what you would call lifelong sailors. "My sailing experience started when I was as a teen in New England, sailing 16 to 18 footers and Hobie Cats on lakes and off the coast of Connecticut in Long Island Sound," Todd recalled. Judy took a sailing class in college. Soon after they both discovered that once sailing gets in your blood, there's no getting it out.
Before moving to San Diego in 2005, Todd and Judy lived in Massachusetts with their three young sons. Many summer days and vacations were spent on Cape Cod, where a bay or harbor full of masts and sails were a common sight. A few years after getting settled into life in San Diego, Judy joined a group of women for a monthly, casual sail. The group started on Capri 22s and worked their way up to larger sailboats over the years. During that time, a friend and coworker of Todd's would often invite them to sail on his Oceanis 41, and they fell in love with the boat.
"Todd and I took the ASA 101 sailing class with the idea of getting certified to take small boats out on our own and eventually work our way through the rest of the ASA classes to rent larger boats over time," Judy explained. They hadn't finished all of the ASA classes when another "boat friend," told them that his only regret was that he didn't purchase his boat sooner! They decided to change their approach and purchase a boat. "We figured at our age, let's get it now so we can enjoy it while we can. And we have," Todd said.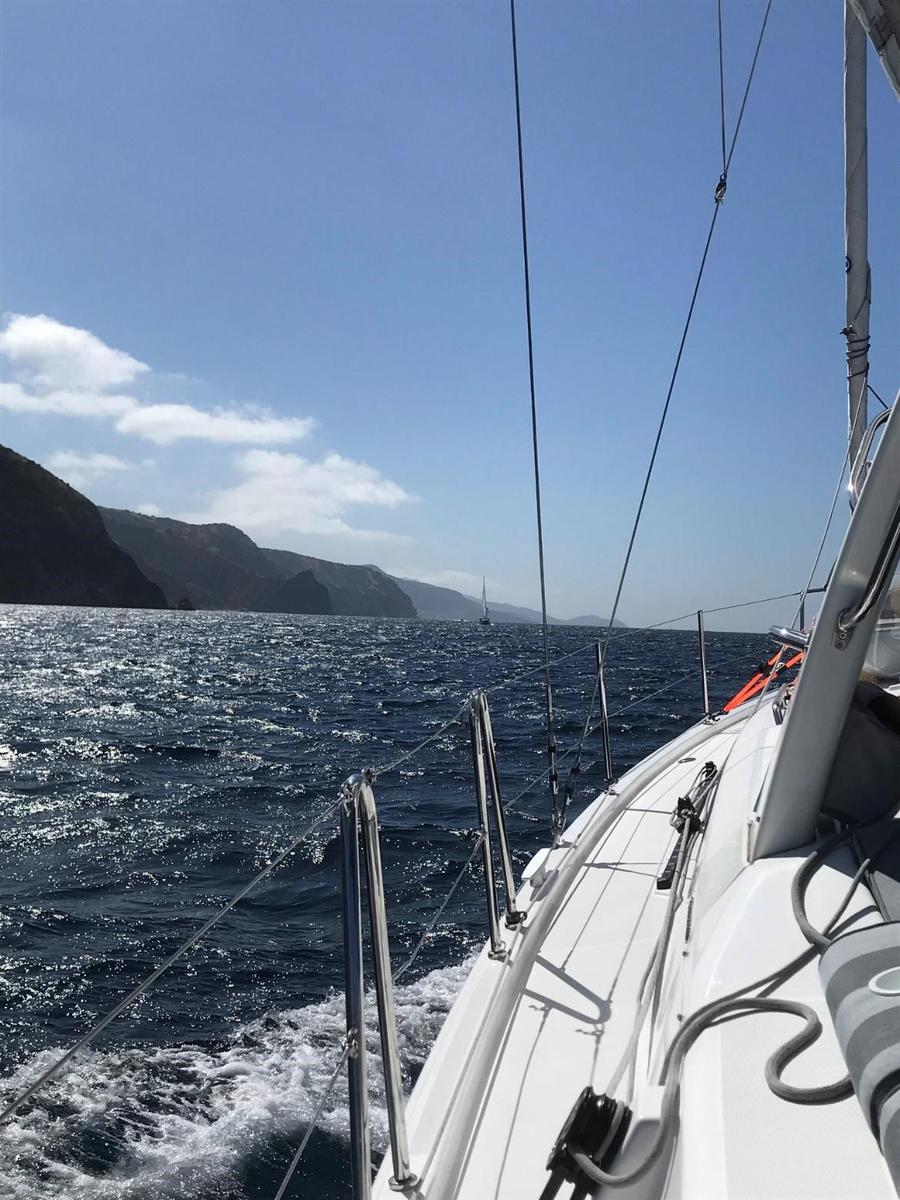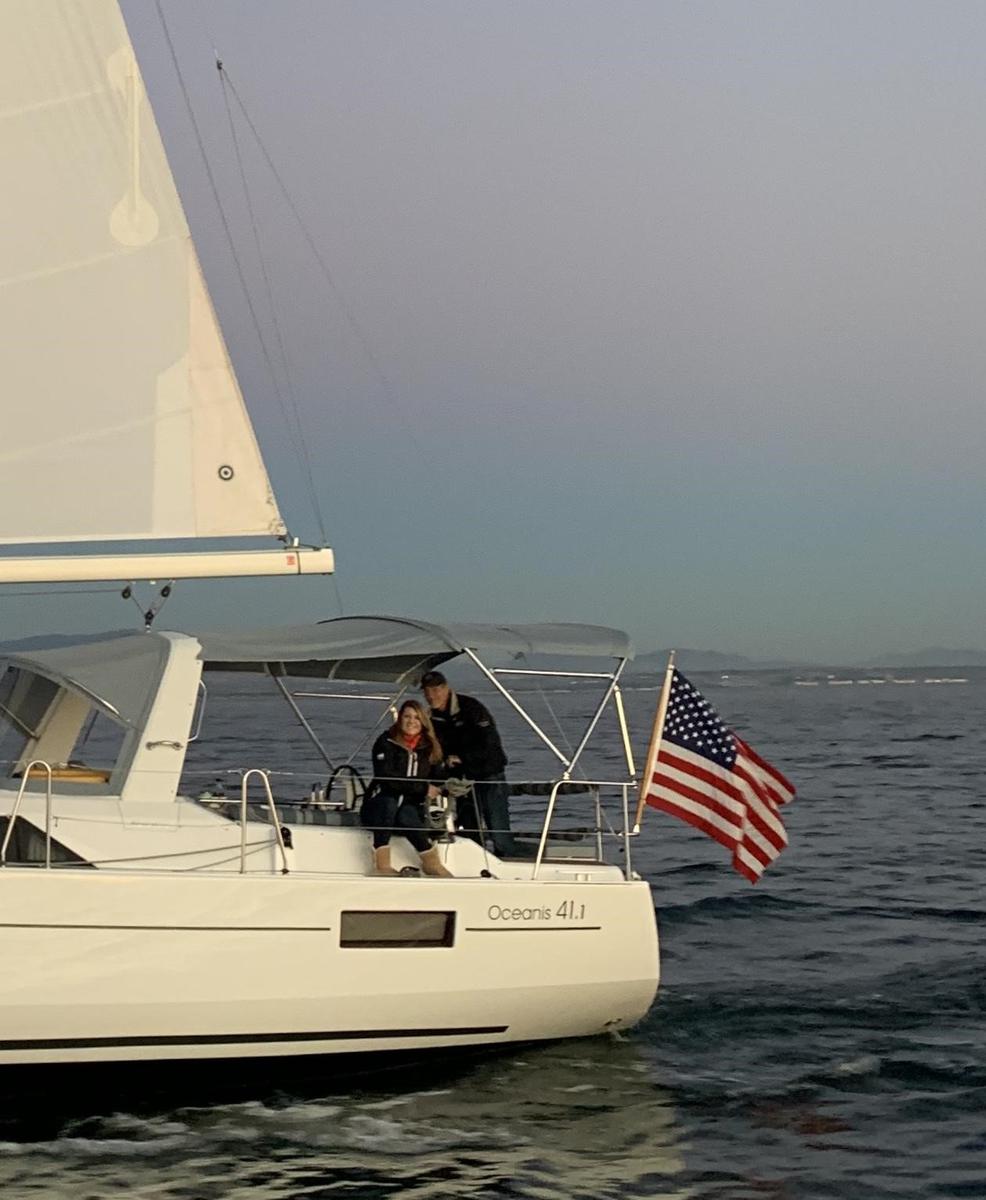 After coming highly recommended, they chose to work with Paul Briant at South Coast Yachts to help them find the boat that best suited them. "We were looking for something we could enjoy for a few years, a comfortable boat that we could spend weekends and occasional overnights on and that could also take us on trips to Catalina Island and other spots on the West Coast," Judy recalled.
On delivery day, Paul and South Coast Yachts' had everything perfect and ready to enjoy. "All the owner's manuals were organized in binders. The valves and rigging were all labeled to help us get to know the workings of the boat. She was impeccably cleaned and polished with the canvas and cushions beautifully appointed. Throughout the purchase process, the commissioning, and more than a year later, Paul has gone above and beyond what you would expect. He has been so very helpful, and his excitement and enthusiasm for sailing are both contagious and empowering," Todd said.
Paul sharing his experience, tips, knowledge, and skills has been an invaluable part of their experience and has helped the Brennans learn to maintain and enjoy their boat. Outlining and detailing a typical trip to Two Harbors, Catalina, along with how to plan and navigate the course, helped to instill confidence to join the fun at the 2020 L'eau Key Beneteau Rendezvous.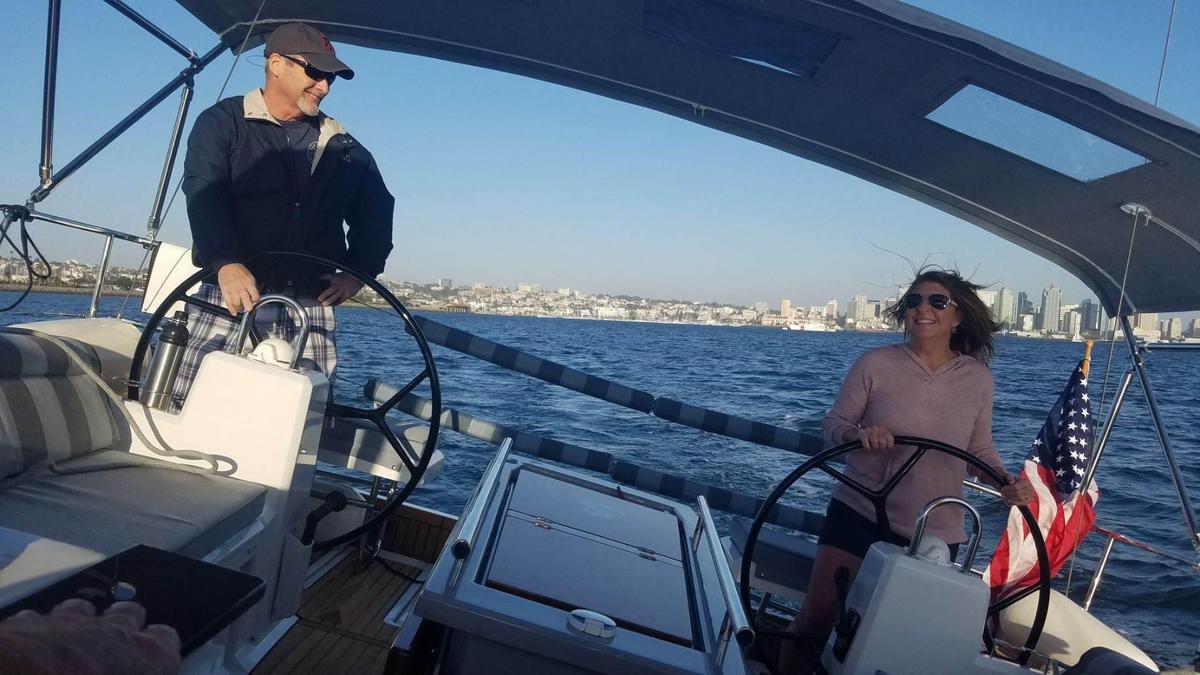 The Brennans have been putting their boat "Makai" through her paces, including that trip to Catalina for the BENETEAU Rendezvous. According to Todd,
"South Coast Yachts has done a fantastic job in adapting sailing events while staying within the restrictions during the pandemic. Although the rendezvous was different than in years past, it was a highly anticipated weekend planned by Barrett, Lily, and the team at South Coast Yachts. It included a social distancing dinghy raft-up, snorkeling, and a race around Ship Rock."
Todd and Judy are also happy to say their Oceanis 41.1 finished second in the BENETEAU Cup event this year. After participating in last year's race on another boat and finishing third out of 33 boats, this year's race saw fewer boats due to COVID-19. "There were 17 boats entered this year and finishing second aboard our own boat was something special. It was a great experience," Todd said.
When they are not sailing off to Catalina or participating in a race, Todd estimates they are on the water two or three times a week. "With three grown sons and all of our friends who enjoy sailing, we've been busy sailing, entertaining, and spending weekends on the boat," Judy said. She also takes a group of ladies out sailing on occasion to keep up with the monthly social sail. San Diego is a great place for year-round sailing. "We look forward to exploring further north along the coast as well as south to Mexico in the future," she added.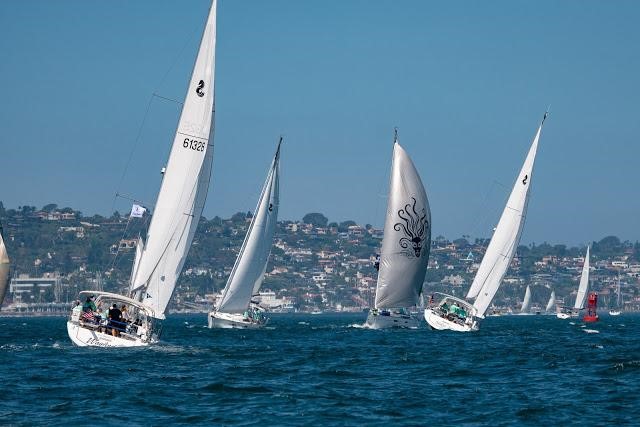 What do they like best about their Oceanis 41.1? "For us, it is just the right size," Todd said. "There is a possibility we would upgrade to an Oceanis 46.1 someday, but right now, the 41.1 is a perfect fit. It is stable, smooth, and very maneuverable. The bow thruster has been helpful in the marina and when up against a dock in stiff breezes; it is a nice feature. Once tied up in the slip, there is plenty of room for us to relax with friends and family.
The Brennans just celebrated the first anniversary with their Oceanis 41.1. It has been a learning experience, but one that has been a joy for them!
"We pulled the trigger a bit earlier than planned, but we are so happy we did. It has been a wonderful escape during the restrictions due to the pandemic," Todd commented.
"There are many brands and types of sailboats you can purchase around the San Diego area, but when you purchase a BENETEAU, you become part of a community that you will not find anywhere else," he said.
Judy added that she feels they did not just purchase a sailboat... They purchased an amazing adventure!