The Greatest Loop by BENETEAU
Inspiration behind the journey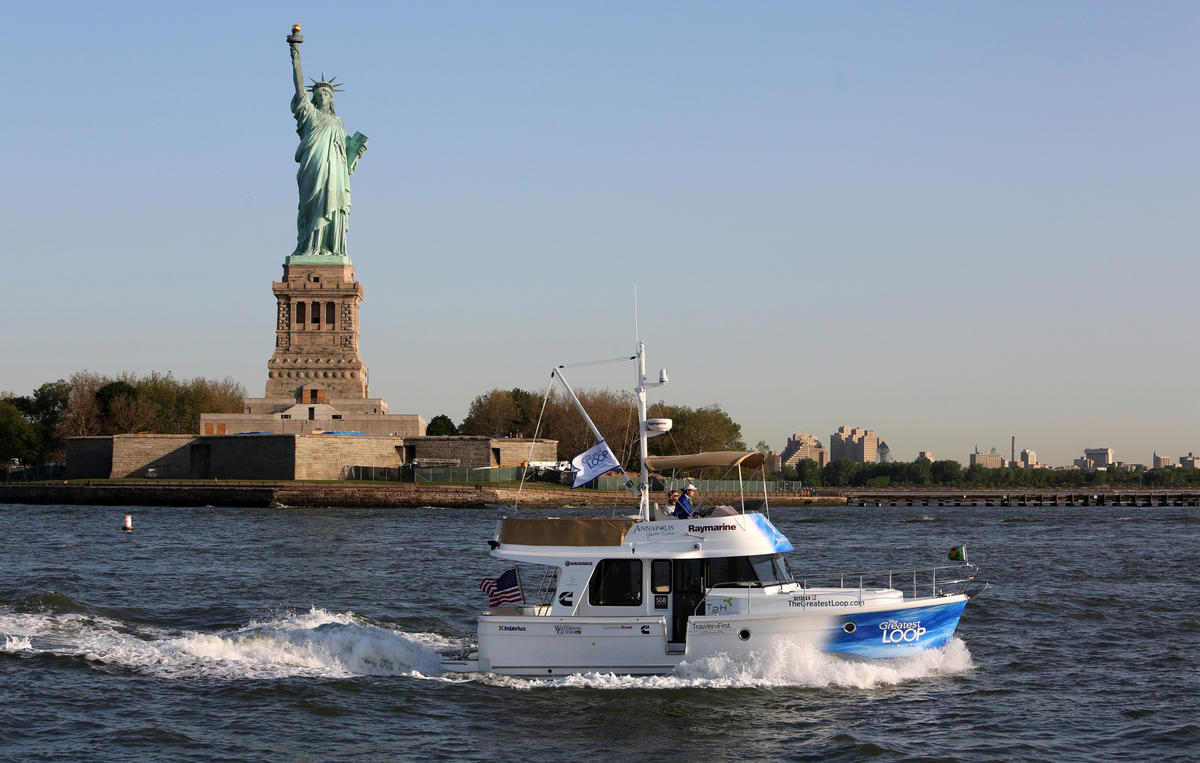 While no one can say for sure just how many cruising enthusiasts have embarked on the magnificent journey around the Great Loop, it's safe to say the number ranks in the thousands with the epic adventure gaining in popularity as more baby boomers reach retirement.
THE CRUISE OF A LIFETIME
One might question the lure of this pilgrimage which tests the strength, stamina and determination of both man and vessel. Ask one of the many members of America's Great Loop Cruisers' Association, an organization dedicated to enhancing the overall experience for those dreaming of the voyage, planning their Great Loop adventure or those who have conquered the cruise of a lifetime.
The Great Loop, also referred to as the Great Circle Route is the circumnavigation of Eastern North America. The entire journey typically ranges between 4,500 and 7,500 miles depending on the selected course through the Great Lakes, Canadian Heritage Canals, Intracoastal Waterways, inland rivers and Atlantic Ocean.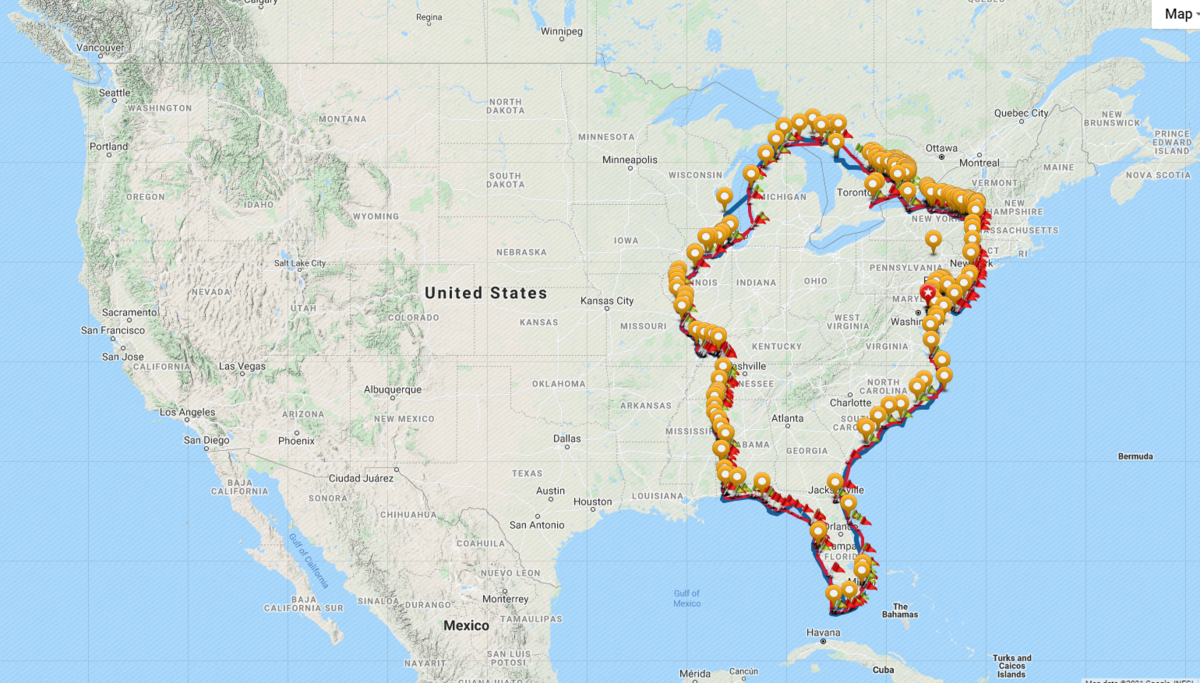 BENETEAU's powerboats division launched its new Swift Trawler range in North America just over a year ago. It didn't take BENETEAU long to understand cruisers' love affair with the Great Loop. Given the Swift Trawler 34 is a performance-based cruising boat offering impressive fuel efficiency at a time when cruisers need it most, the boat builder decided to test her true performance and comfort where the rudder meets the water - around The Great Loop.
The boat, appropriately named The Greatest Loop embarked on her maiden voyage in mid-May 2012 and end in Annapolis, Maryland in September 2012. She was outfitted with the latest equipment available in the marine industry including her engine, a Cummins QSB5.9 312KW (425HP) Diesel. Marine publications throughout North America and Europe were aboard The Greatest Loop for specific segments of the journey to document and shared with their readers experiences both on water and land along the way.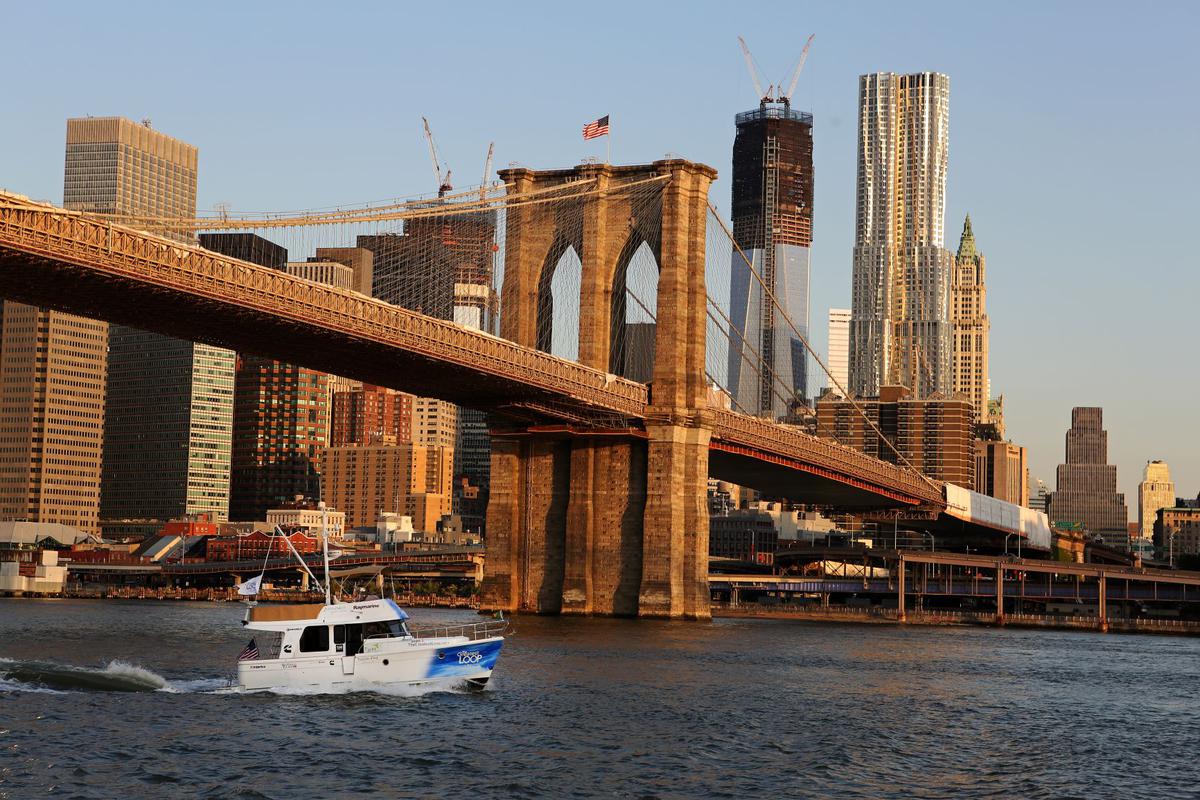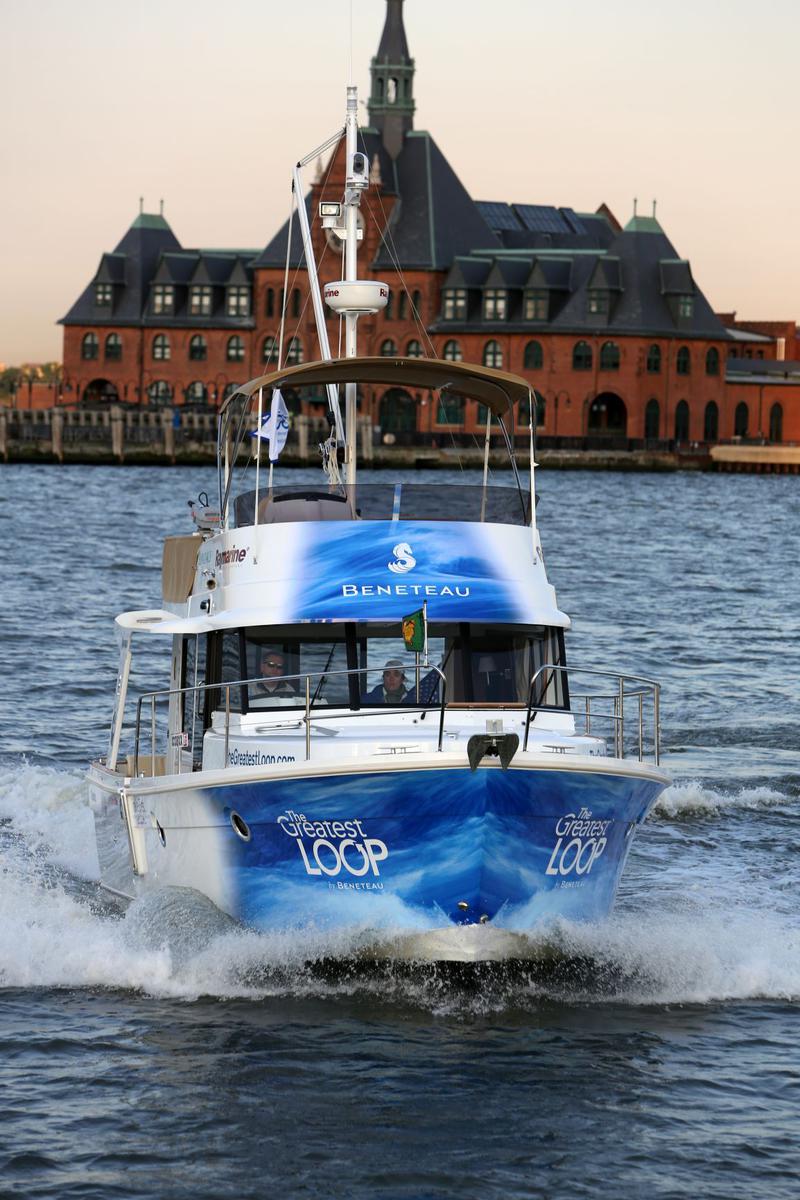 AND SO, SHE LEFT, ...
Let us first say "Thank you" to of all our partners, who have joined our team and made this journey possible; Cummins, a long term BENETEAU partner was the first to get on board, quickly followed by Onan, Raymarine. Navionics, SGB Finance our financial partner, Dometic, Valvtect, Delorme, Interlux, Waterway guide, Trawlerfest, the AGLCA, Marina Life, Zodiac, Westmarine, Blackdog Propellers, Wheems & Plath, and Boat US.
… and of course, our local dealer Annapolis Yacht Sales who commissioned and prepared the boat!
So here she was, ready to go after several hours of tests. She already went through a few big waves on her way to Norfolk, where she got the blessing of the AGLCA.
And then she was leaving Annapolis... It was only the start of a 6,000nm trip and 4 months…
Because everybody in the industry knows BENETEAU is making things happen, is investing in the market, is creating the buzz… and is poised to seduce more customers. Over the past few months, the project has already gathered tremendous exposure in the media, and attracted many prospects for this boat and even a customer for another Swift Trawler 34.
To the seasoned loopers though, we owe an apology, or rather an explanation. Some may argue we are "not really" doing the loop: going too fast to enjoy it, changing crew as if it were a relay race, not meeting all the must-see highlights, and setting a demanding schedule. All of this is true, and indeed none of us will pretend we did the loop. We wish we could, but the normal course of business continues for all of us – with many boat shows and product launches to plan. Several captains will take responsibilities for different legs, because the whole purpose is to give as many people – as safely & logistically possible – the chance to complete part of the loop.
What is critical, however, is that our Swift 34 will indeed complete the full loop. Our intention is to demonstrate that a simple boat -- 34 feet, single engine -- makes it easy, enjoyable and affordable to cruise the great loop! Of course we, as a boat builder, will also learn a great deal from that adventure, which means loopers will ultimately enjoy better boats from BENETEAU in the future!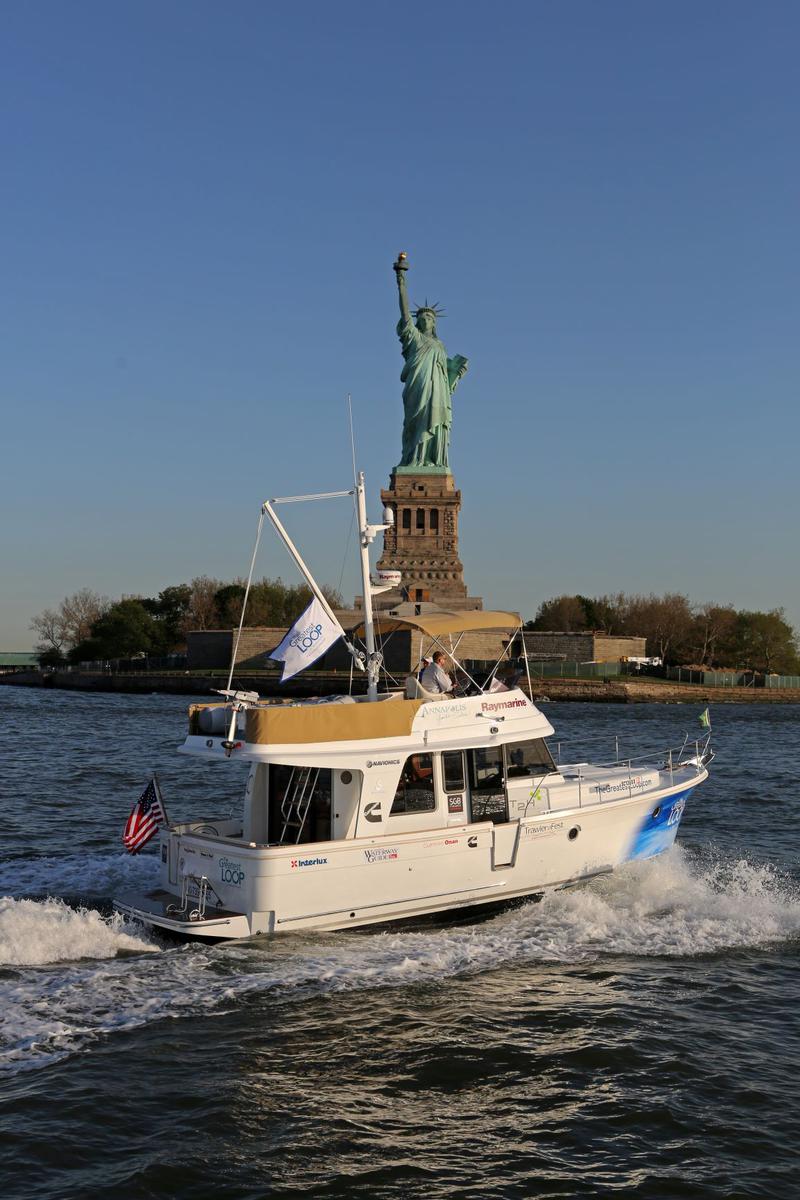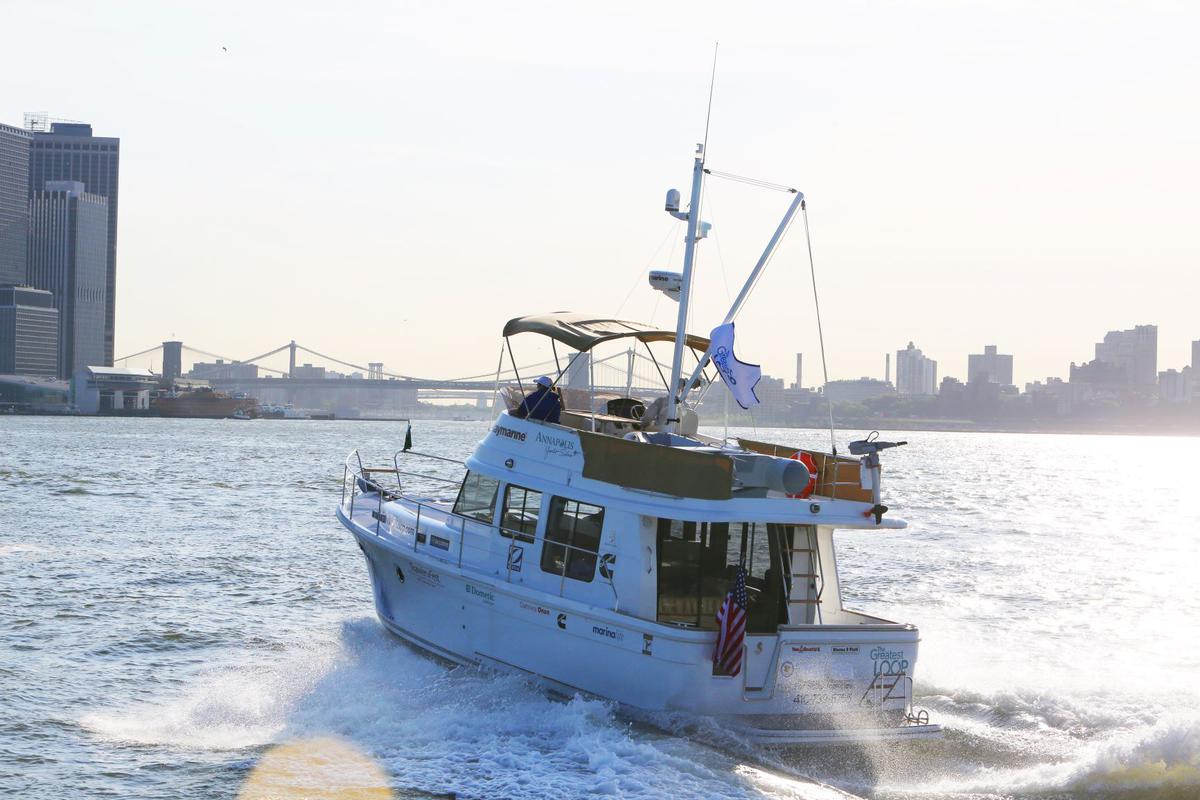 An interview with John Wooldridge, on the Greatest Loop from Hoppies Marina near Saint Louis, MO to Fairhope, AL
1- Why did you get involved in the Greatest Loop Adventure and what was your role?
I wanted to participate in the Greatest Loop adventure because it was relevant and interesting for my job as editor-in-chief of PassageMaker Magazine. It provided me with a great opportunity to learn, but also on a personal level, I definitely enjoy cruising whenever I get an opportunity!
Initially, I was going to captain the boat from Fairhope, AL to Key West, FL, but due to schedule conflicts from another crewmember, we needed to make adjustments. I jumped on the chance to join professional Captain Jeremy Hopkins from Hoppies Marina near Saint Louis, MO to Fairhope, AL. Since I had never experienced the inland rivers of our country, it worked out great. I'll admit though, it was both a professional and personal challenge.
2- What were your expectations of cruising the Mississippi? Would you do it again?
Before taking this trip, I read a lot of stories about people who had cruised the Mississippi, so I was looking for a certain number of things. I was expecting swift currents, weir dams and heavy commercial traffic, but I wasn't prepared for the beauty I saw there. It was totally unexpected. Beautiful landscapes, abundant vegetation, vast wilderness and plenty of agriculture too. Paradoxically, other areas further along would be buzzing with heavy industry, but not that many towns. From fields to power plants, then out of nowhere a rock quarry...it was always something different in a matter of just miles. Overall, it was much bigger than I anticipated. I felt really small and this feeling was quite amazing.
Keep in mind; summer is not the prime season to run this trip so there were not a lot of boats going down towards the Gulf of Mexico. We passed maybe half a dozen other boats going in the opposite direction. At times, it almost felt as through we were decades in the past. Despite the scarcity of recreational boaters on the Mississippi, I never felt lonely. Captain Hopkins and I became friends almost instantly.
I would love doing this trip again because it is a wonderful experience for people who enjoy cruising in general. It changes things up a bit. You can spend the rest of your life cruising on the Chesapeake Bay, but there are so many different things to do. I realized how lucky I was to take part in this trip.
3- What are the main differences between cruising down a river and riding on the open water?
Essentially, you have to be highly aware of everything at all times - staying in the channel (something Capt. Hopkins negotiated very well despite missing markers taken out by the current), looking at the chart plotter to keep water depth in check, following the river bed, anticipating currents and watching out for commercial traffic. There was always something to keep in mind. It was my first river cruising experience, so it really presented itself as a challenge to me.
4- How was the Greatest Loop running after 180 hours, 2,200 miles and about 2 months into her journey?
For us, the boat ran perfectly. It was just magnificent. The Swift 34 was light, yet strong with a very efficient diesel engine (a Cummins QSB5.9 425HP). We felt really safe with her. Her fuel burn was right where we expected it to be, and it made our planning around fueling stops very predictable – and actually our fuel consumption ended up less than theoretical figures. On the first day of our trip on the Mississippi, at around 11.2 knots, our average fuel consumption was about 5.06 gallon per hour whereas what we would normally expect with the Swift 34 in fair conditions is about 8.2 gallons per hour.
The favorable current on this river (at the headwaters of the Mississippi, the average surface speed of the water is near 1.2 miles per hour - roughly one-third as fast as people walk) together with the actual load of the boat and the wind justify this change in figures. It is actually amazing to see how much those facts impacted the performance of this particular boat.
5- According to you, what are the main strengths of the Swift Trawler 34? What feature or equipment did you particularly enjoy?
You know, there were just two of us on the boat, and she is quite simply a very good boat for two people. She would easily accommodate four people – just as long as they get along well!
The captain slept in the second stateroom, and I slept in the roomier forward cabin. Jeremy told me to go there because I'm so tall, you know! Meanwhile, Jeremy fit comfortably in the second stateroom. We had the option of opening up the sofa in the salon, but we preferred not to – one less thing to deal with in the morning, especially since we got underway very early each day.
The fly bridge of the Swift Trawler 34 is remarkably spacious and comfortable. We took turns driving the boat and taking pictures from the upper helm, and that was enjoyable. At one point, we brought a couple guests onboard. On the fly bridge, we never felt crowded. I'd be pressed to find anything wrong with it, except perhaps for the table that's a bit too large.
Overall, she is a great package for a couple and two kids.
I have to say I really enjoyed the inReach communication device. For hours at a time on the rivers we would lose network through the onboard 4G card, but we'd rely on the satellite-based system to post and receive messages. The SOS feature was just a push of a button away and even though we never got remotely close to a perilous situation, it offered great peace of mind.
6- So you mentioned earlier that you're tall. Exactly how tall are you? Did you encounter any headroom problems on the boat?
Oh, I'm six-foot three inches, and I actually did get a couple bruises. No seriously, the only time I hit my head was when I hurried back to my cabin to grab my camera, and well, I could have used a big sign with flashing lights above the threshold, "John, be careful!" In the cabin and throughout the boat, headroom was more than adequate.
7- What is the most memorable aspect of the trip you had not anticipated?
I think it was the unexpected kindness of people. One example, when we arrived on PickWick Marina late on a Sunday afternoon. The marina store was closed, and we got stuck with our 30 AMP power cord and a 50 AMP shore power plug. We sought the help of a security guard named Jim to find someone around who could let us borrow an adapter, but there was nobody at this hour. Jim took it upon himself to fetch the keys to the store and open it for us, so we could buy an adapter. That was really nice. He went out of his way to save us from a miserable night. Air conditioning in these hot and humid conditions was no luxury. It was necessity! Of course, we could have used the generator, but we preferred to keep the hours low on it since the boat will be sold upon its return to Annapolis.
At another marina, we called a nearby restaurant ahead of our arrival. They actually came to pick us up and drove us two miles to the restaurant then dropped us back off after our meal. It does not get any better than that!
8- Is there anything missing aboard the boat logistically or technically?
In my boat, I would have also added a handheld radio. Capt. Hopkins did bring one with him along with a handheld GPS. You can't have too many backups!
[Note: Beneteau downloaded the Navionics app on the Greatest Loop's resident iPad which was charged at night or with an inverter as needed]
And also, (I can say this now that my leg is over!) have a 30/50 AMP adapter on board. You might find some marinas in a few of the more commercialized sections of the river not offering 30 AMP shore power. Otherwise, plan on using your generator and save yourself the adapter expense.
9- What advice could you give to people who want to make this trip?
I would tell them to read everything they can about the Great Loop! They should also join America's Great Loop Cruisers Association. It's the best way to connect with fellow 'loopers' who've already experienced some if not the entire journey. And, they make great friends too!
Also, it's critical to bring good charts. A guidebook will also come in handy. I'd recommend the Waterway Guide which really helped us along the way, as did the Skipper Bob cruising guides.