Congratulations to all the 2020 BENETEAU Best Dealerships & 2019 Top Gun Winners!
BENETEAU America celebrates its top distributors and top-performing salespeople with its annual Top Gun Awards.
BENETEAU has been awarding Top Gun awards in America for 34 years. As it was in the beginning, these awards highlight the sales performances of BENETEAU America and its push into the American market.
"The Top Gun Awards are our opportunity to recognize dealership and individual accomplishments over the course of the past year. It is an amazing opportunity to showcase the level of commitment our dealer network and sales people demonstrate each day" explains JF Lair, President of BENETEAU America.
The yearly sales contest is designed to award individuals and dealers not only based on sales, but also on allegiance to the BENETEAU brand.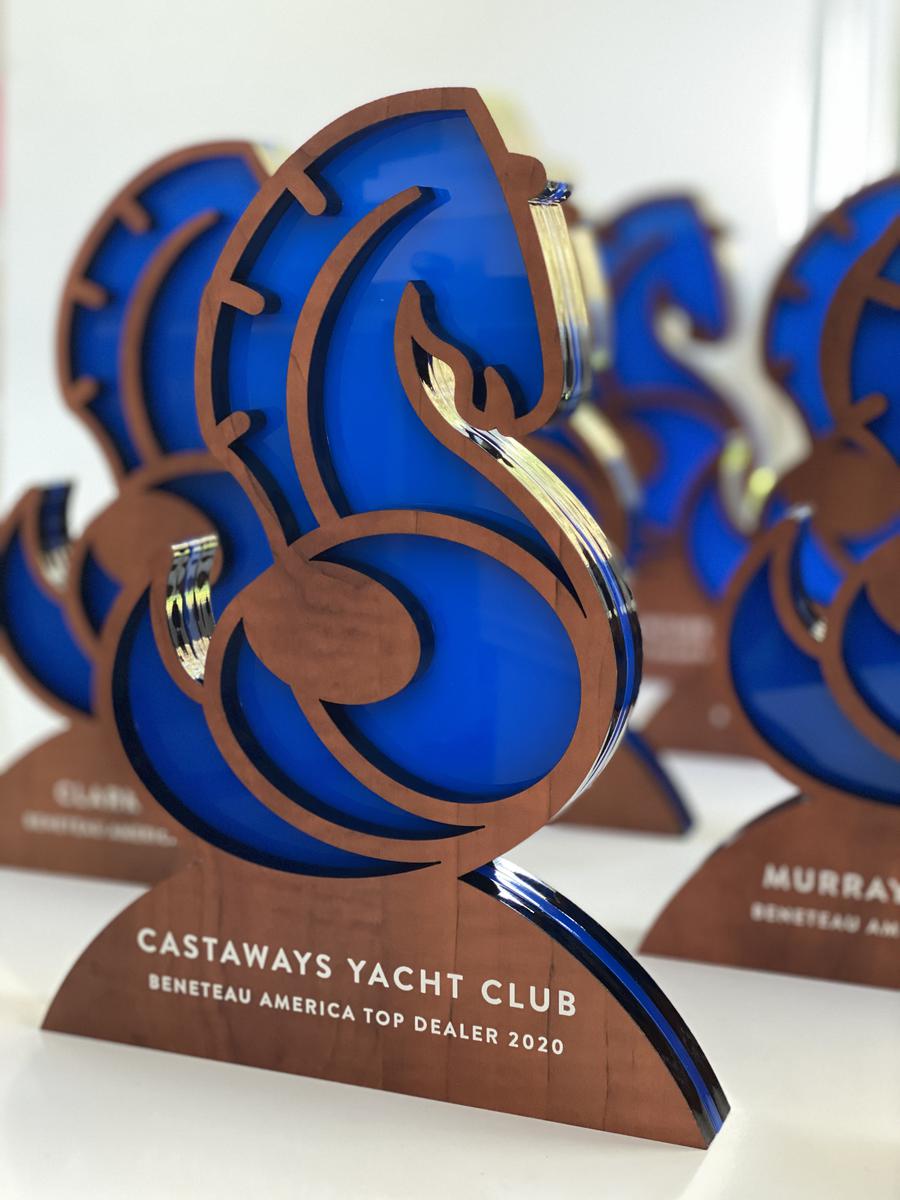 Recipients of BENETEAU America's 2020 Top Gun Awards are as follows:
Dealerships
Best Sailboat Dealership: South Coast Yachts
Best Outboard Dealership: Viage Group
Best Inboard Dealership: Denison Yacht Sales
Best Overall Dealership: South Coast Yachts
Top Sailboat Dealership: NAOS Yachts
Top Inboard Dealership: Clark's Landing
Top Inboard Dealership: Castaways Yacht Club
Top Sailboat Dealership: Murray Yacht Sales
Top Outboard Dealership: Nautical Ventures
Salespeople
#1 in Sailboat Sales: Tori Parrott, Signature Yacht Sales
#1 in Outboard Sales: Schulyer Donovan, Cape Yachts
#1 in Inboard Sales: Richard Moore, Cape Yachts
Top Sailboat Sales: Keith Mayes, Annapolis Yacht Sales
Top Outboard Sales: Andrew Summerour, Viage Group
Top Inboard Sales: Alex Wilkes, Viage Group
Top Sailboat Sales: Eric Brockmann, SMA
Top Outboard Sales: Beth Ciancaglini, Clark's Landing
Top Inboard Sales: Mark Rossetti, Castaways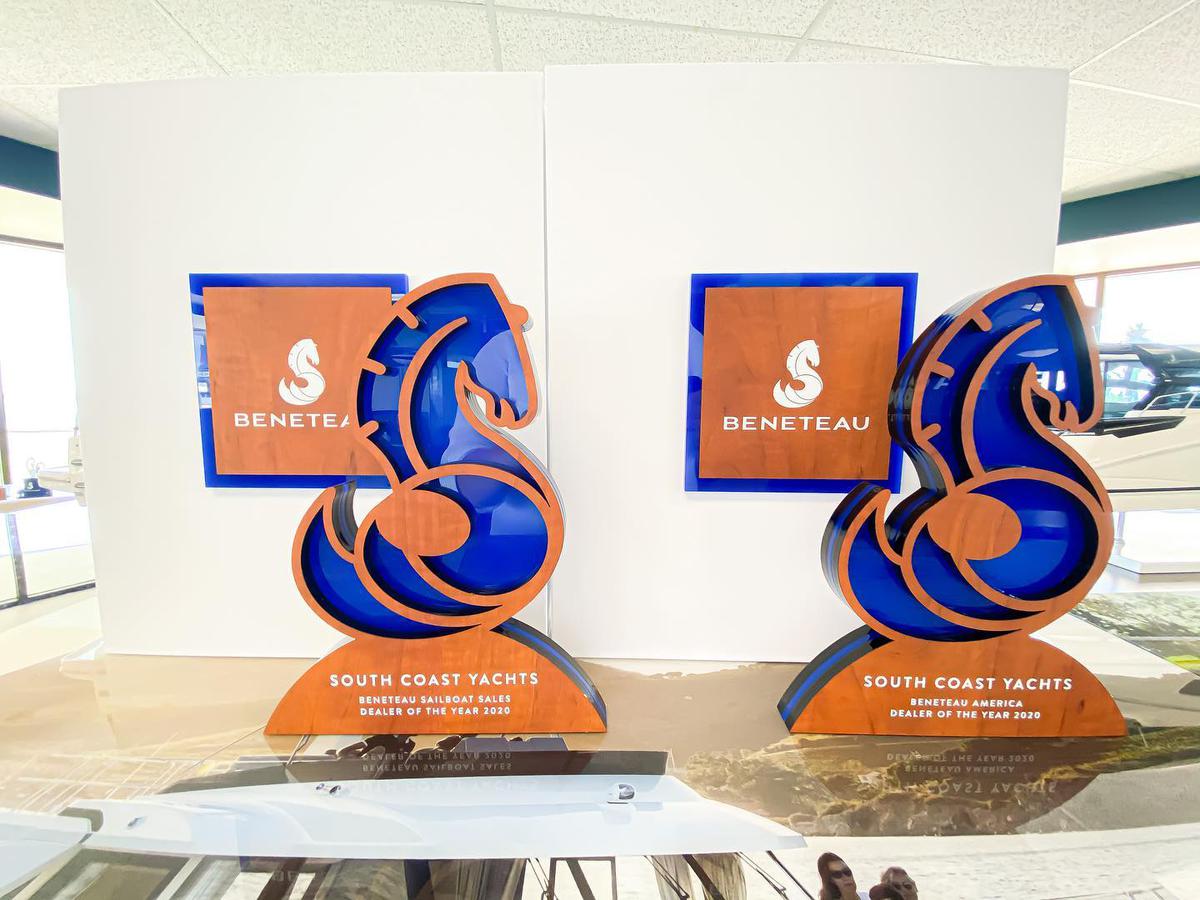 BENETEAU America congratulates each of the 2020 Best Dealerships and 2019 Top Gun Award winners and looks forward to what 2020/2021 will bring!
About BENETEAU
The first BENETEAU boats sailed from the shipyards of Croix-de-Vie over 135 years ago. Since that time, the BENETEAU brand has been synonymous with quality and innovation to all those who have taken to the water – first by the fishermen who made their livelihood from the sea and then by the legions of recreational boaters around the globe.
Over the years, our commitment to innovating and embracing ideas, no matter how unconventional, has been at the forefront of who we are in order to bring you the best boat possible. BENETEAU was one of the first boatbuilders many years ago to use computer-aided design (CAD) as well as lighter, stronger composite building materials. We've also been at the cutting edge of using greener materials and processes to do our part in protecting the incredible world which we explore. However, all this innovation doesn't mean we've turned our back on tradition. One thing we've discovered in over a century of boatbuilding is that new-world innovations work best with old-school craftsmanship. This combination has resulted in some of the most iconic sailboats and powerboats in the world – supremely seaworthy yachts renowned for their sense of style, luxury, and comfort along with their creative use of space and new technologies.