After Exciting the European Market, the New BENETEAU Flyer 7 Day Boat Is Set to Make Its Mark on the United States
The BENETEAU brand has long been associated with elegance and style. The versatile Flyer 7 is the perfect example of a Day Boat. Its' new sleek lines create an aggressive profile out on the water, and the silver and black hull graphics add to the timeless contemporary design. The Flyer 7 has taken the European market by storm. Now after a much-anticipated wait, she is available to buyers in the US.
The sporty visual aesthetics are not the only features of the Flyer 7 that make it such a coveted vessel. Boasting enhancements such as optimized social space that comfortably accommodates up to nine people, with improved ergonomics at the helm, the Flyer 7 is the obvious choice for anyone who loves superb, simple, convenient, affordable, versatile boating.
The Flyer 7 is available with two different deck versions to suit the different uses of a day boat: The SUNdeck, which includes a sun pad on the foredeck along with a sheltered cabin, and the SPACEdeck, featuring a center console layout, providing more space on deck with abundant cockpit seating and bow seating.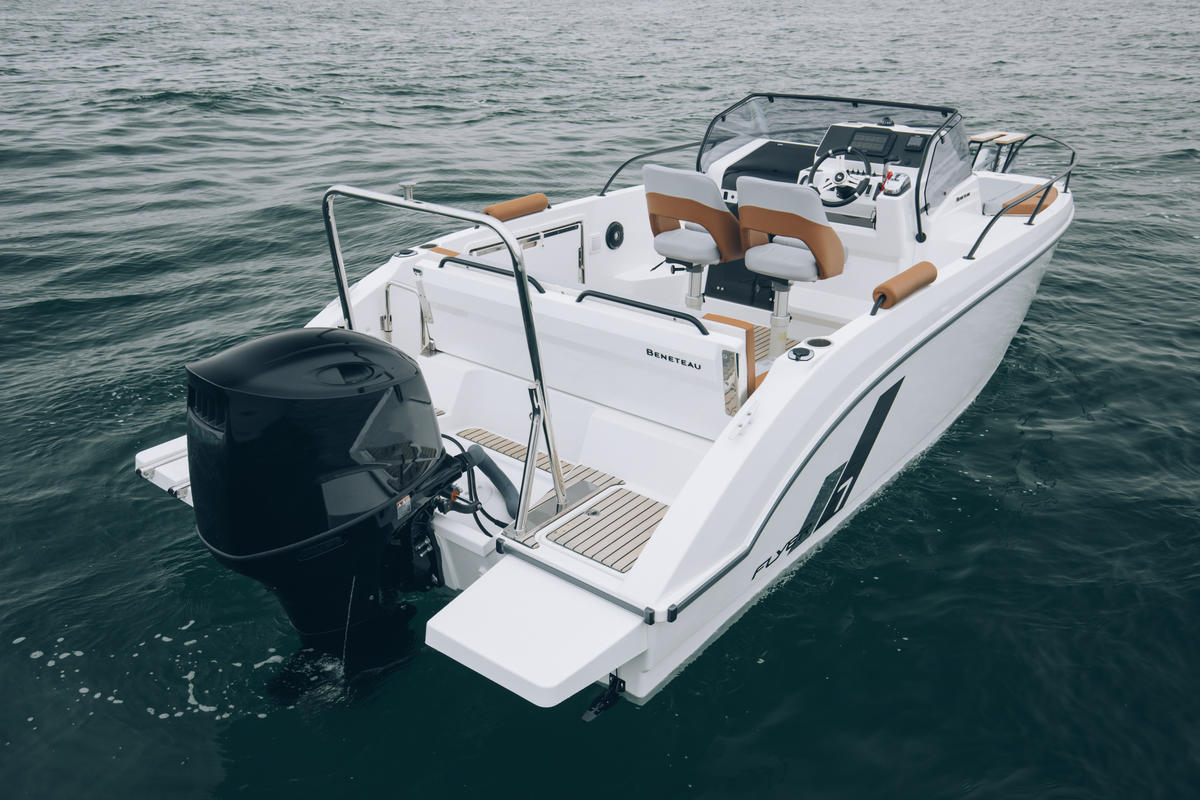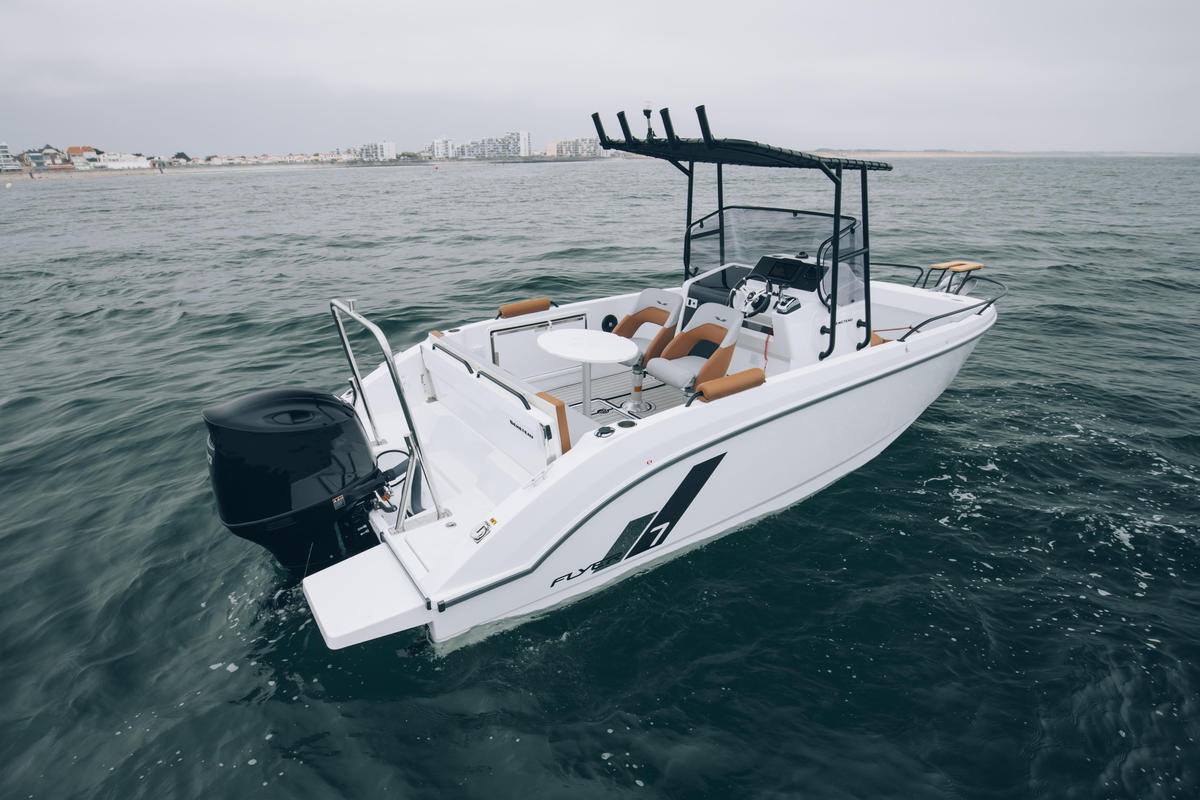 Flyer 7 SUNdeck Flyer 7 SPACEdeck
Aurore Bordage, Marketing Manager for BENETEAU America, expressed the company's excitement at finally being able to introduce the Flyer 7 models to US buyers.
"After the instant popularity these day boats gained in Europe, we knew pretty quickly that we had to make them available in the US. Americans were hearing about the buzz these Flyer 7's were generating overseas. The word coming in from Europe was that these boats are more than just a product - they are an experience.
Now that the wait is over, buyers in the United States can explore the full range of features the Flyer 7 has to offer. It's the perfect opportunity to learn why BENETEAU has earned a reputation not only as a company that knows boats, but also as a company that knows entertainment.