Korean sails oceans for 7 months with a Oceanis 423
And this non-stop sailing yacht is on permanent display at
National Maritime Museum in Korea
Kim Seung-jin, an adventurer, documentary producer, and sailor
There are very few people who have successfully sailed solo and non-stop around the world by yacht. Kim Seung-jin – an adventurer, documentary producer, and sailor from South Korea – is one of them. Having devoted his life to exploring the world, Kim began sailing in 2001 and has pulled off solo sailing adventures from Croatia and the Caribbean to Korea.
In 2014, he gave up his comfortable life and embarked on an around-the-world solo voyage on his boat Arapani, a Beneteau Oceanis 423. He challenged himself to make no landfall along the way, and used no power en route during his 210-day-long trip. He returned to the starting point of Waemokhang (a small port on the west coast of Korea) as a hero with his dreams fulfilled, having sailed around 41,900 kilometers in total.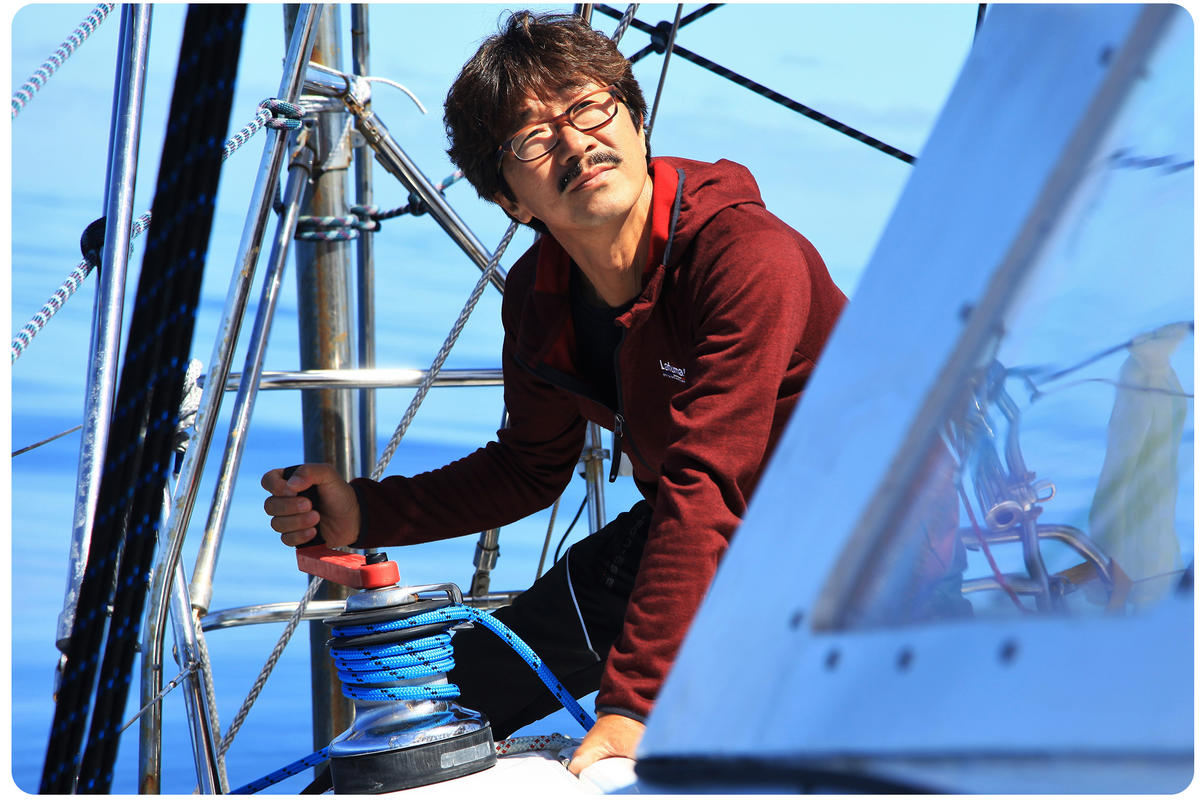 On board the Oceanis 423, Skipper Kim travelled across the Pacific, the Southern Ocean, the Atlantic, and the Indian Ocean, crossing the Equator twice. He overcame numerous difficulties and dangerous situations, including fixing equipment by himself, and encountering huge waves and strong winds when he passed Cape Horn at the tip of South America. He had a narrow escape from drift ice in the Antarctic Circle and had to pass through the pirate-infested Sunda Strait. But nothing could stop Kim from pursuing his dreams, and a film is being produced based on his adventure.

Currently, the Oceanis 423 that accompanied Skipper Kim throughout his around-the-world voyage is on display at the Korea National Maritime Museum as the first non-stop sailing yacht in Korea. The purpose of Kim's journey is to send a message of hope to people affected by the Sewol ferry incident, raising awareness about the beauty of the oceans and making South Korea into a true coastal country. Since the Oceanis 423 has significant meaning for both Kim and the nation, he has donated it to the museum for permanent outdoor exhibition.