Figaro Beneteau 3 achieves amazing results at Rolex China Sea Race 2023
We are pleased to share Figaro Beneteau 3, led by the Beneteau Simpson Marine team - Philippe and Cosmas Grelon, took double-handed 1st place and IRC Overall 2nd place at Rolex China Sea Race 2023. They were the 5th in Line honours and reached a top speed of 21 knots!
Hosted by the Royal Hong Kong Yacht Club, this prestigious sailing event kicked off on April 5th, 2023 at the iconic Victoria Harbour, Hong Kong after a 5-year absence. As the first offshore race in Hong Kong since 2019, 18 boats participated for the coveted Rolex trophy and among which, 14 teams are based in Hong Kong, three from the Philippines and one from mainland China.
Apart from the Figaro Beneteau 3 (FB3) led by the father and son team, two more Beneteau boats, a First 40 CR and a Sense 46, were racing in the same competition.
Starting from Victoria Harbour, through the South China Sea, to a finish in Subic Bay, the Philippines, the race is definitely a testament for the sailing skills, teamwork spirits, as well as perseverance to tackle the ever-changing conditions in South China Sea, covering 565 nautical miles.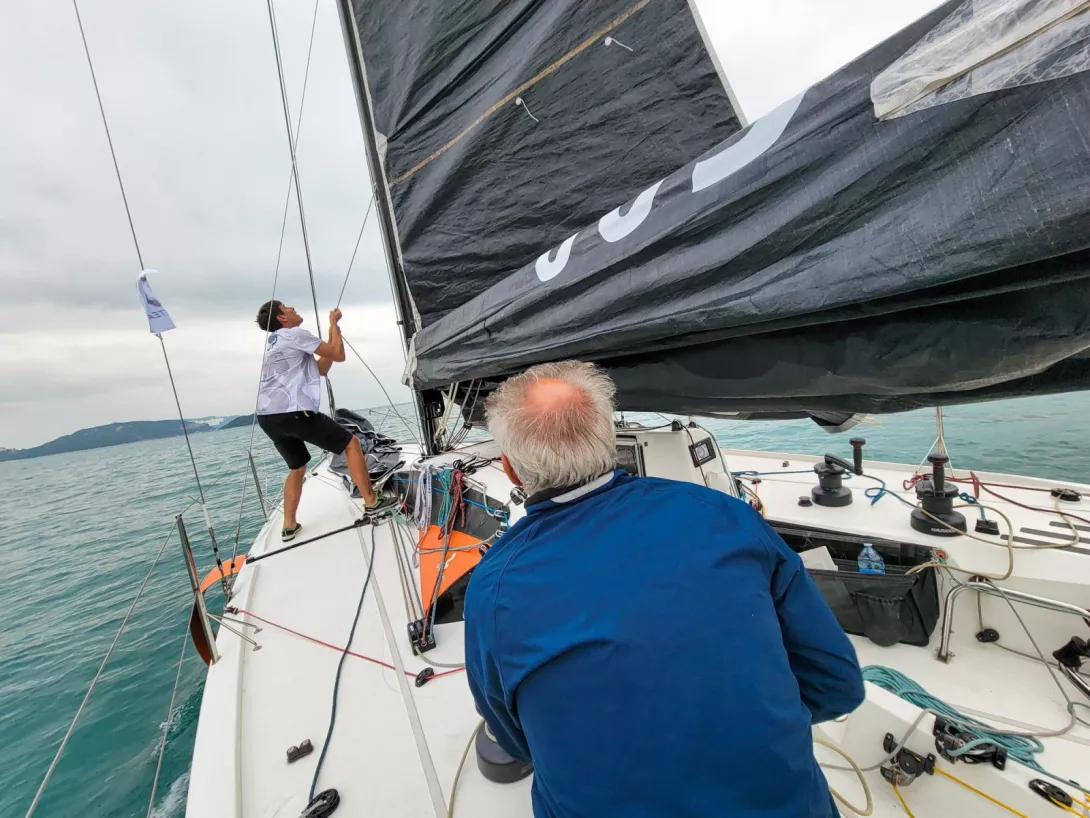 Cosmas, currently working as Beneteau Sales Manager at Simpson Marine Hong Kong, started sailing at a young age with his father and has participated in many sailing competitions. This is actually the second time for him to join this event with his father again.
With this experience, it surely brought advantages to the duo. This time, they had made extensive preparations and practised MOB drills before the race in order to give the best performance of the FB3 for the competition.
Their efforts finally paid off! The team finished sailing in 94h 47m 10s, taking double-handed 1st place and IRC Overall 2nd place at Rolex China Sea Race 2023.
Congratulations to the father and son team and the invincible Figaro Beneteau 3!
"The Figaro 3 is an absolute machine. We were flying downwind. It was the most exhilarating sailing I've done in years!". shared Cosmas Grelon.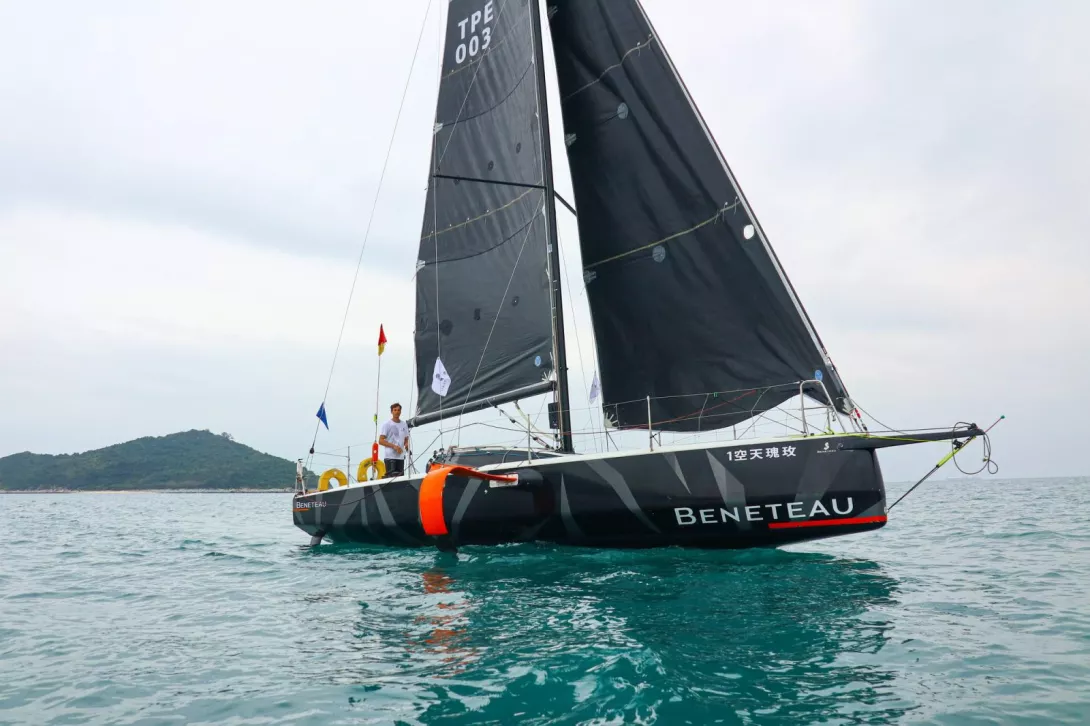 After the race, the Figaro Beneteau 3 will sail back to Hong Kong for an open day event hosted by Simpson Marine and please feel free to contact Simpson Marine for sea trial or enquires.