The arrival of 'Lenny' - the First 44 Performance in Sydney
We are pleased to announce that 'Lenny,' a First 44 Performance yacht and the division runner-up of Transpac 2023, has successfully completed her journey from Hawaii to Australia and has arrived in Sydney. This remarkable achievement sets the stage for the prestigious Rolex Sydney Hobart Yacht Race later this year.
During their voyage, the crew made stopovers at Fiji and New Caledonia, facing challenging weather conditions and demonstrating their resilience. Overcoming a ridge of high pressure and winds exceeding 40 knots, they reached the Australian coast on October 20th. Congratulations to the crew for their determination and skill!
The Transpacific Yacht Race (Transpac) is a distinguished biennial offshore event, covering a distance of approximately 2,225 nautical miles. The race begins at the Pt. Fermin buoy in San Pedro, California, and concludes at Diamond Head in Hawaii.
The owner of 'Lenny,' Charles-Etienne Devanneaux, is a seasoned ocean racer and the proud owner of Naos Yachts, the Beneteau dealership in California. Charles shares his admiration for the yacht, highlighting its exceptional safety features, well-designed deck, and cockpit. The crew encountered minimal technical issues throughout their voyage, further emphasizing the reliability and performance of 'Lenny.'
MAKING AUSTRALIA'S INAUGURAL APPEARANCE IN BENETEAU CUP - SYDNEY
Currently docked at the Cruising Yacht Club of Australia (CYCA) in Sydney, 'Lenny' and its experienced crew, led by Charles, are preparing for the upcoming Rolex Sydney Hobart Yacht Race. In addition, they will participate in the Beneteau Cup – Sydney which will be held at CYCA on October 27th. This event not only provides an opportunity for friendly competition but also allows them to connect with the vibrant Beneteau owners community in Australia.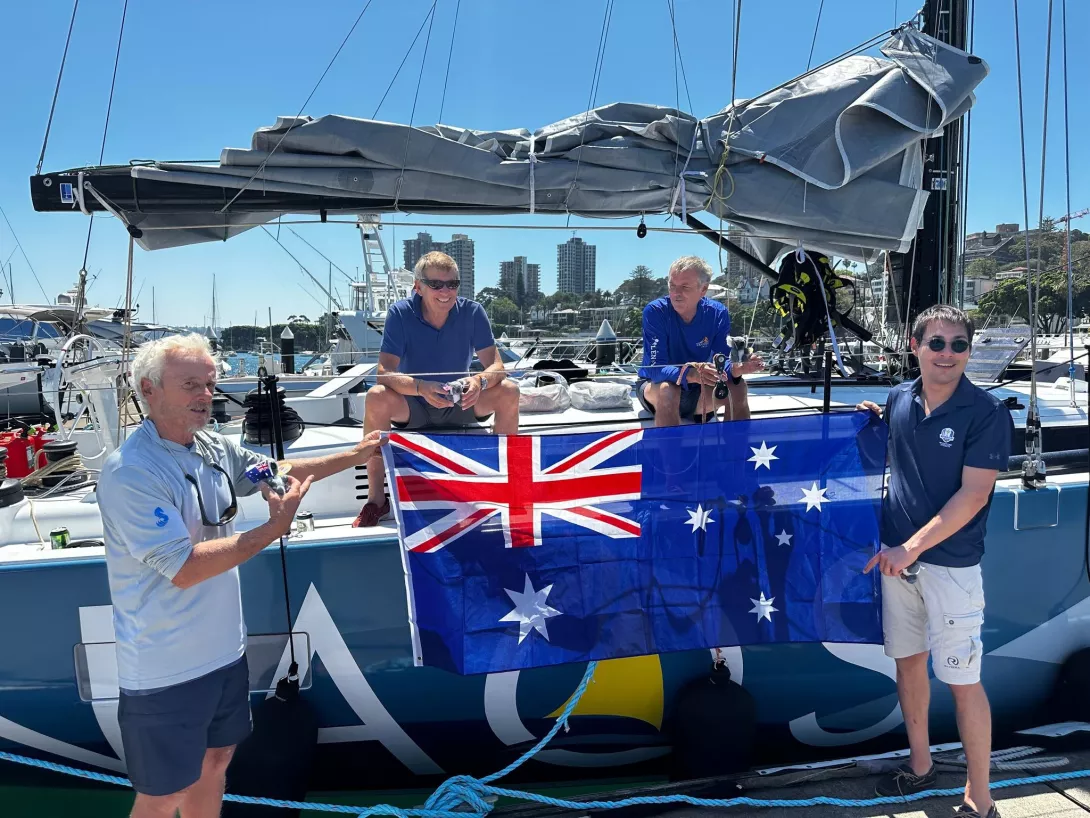 SETTING SAILS IN ROLEX SYDNEY HOBART YACHT RACE
Looking ahead to the Rolex Sydney Hobart Yacht Race 2023, 'Lenny' will be manned by Charles and his skilled French sailors, along with Yann Masselot, Chief Brands and Communication Officer for Groupe Beneteau's Boat division. Their combined expertise and dedication make for a formidable team.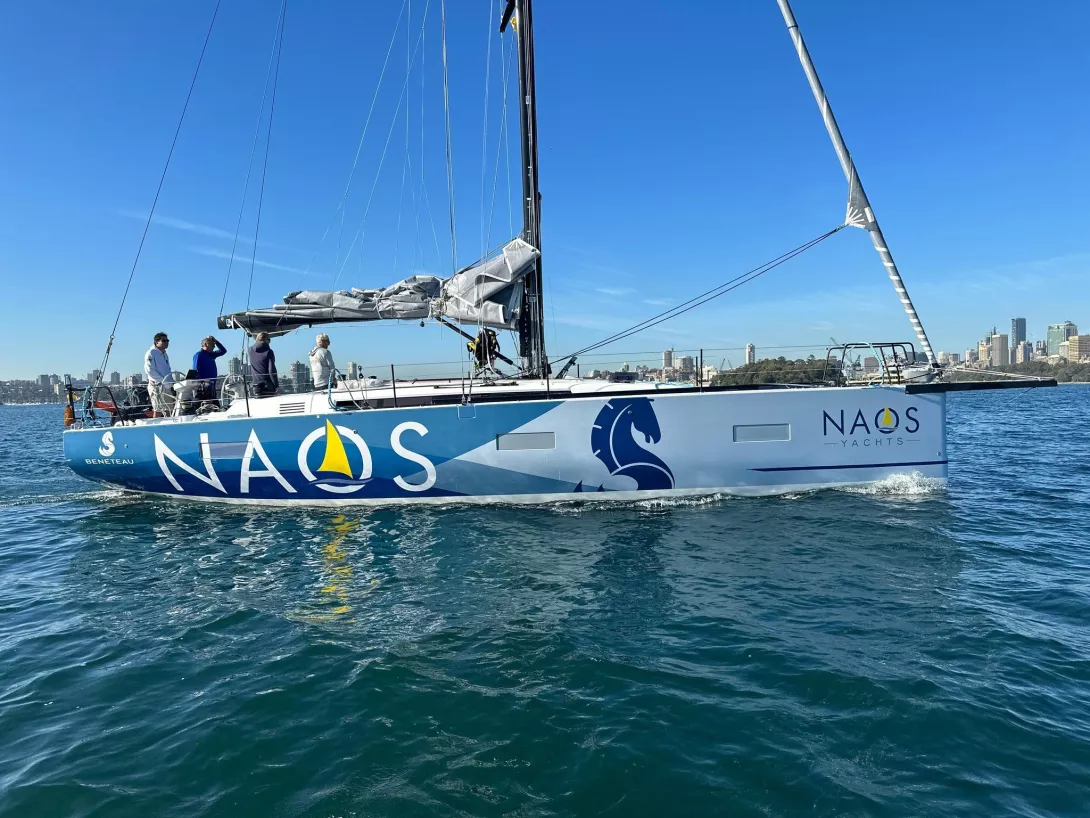 VIEWINGS BY APPOINTMENT
For those interested in firsthand experience and onboard viewings, please reach out to Flagstaff Marine, Beneteau's esteemed dealership in New South Wales, Australia, to arrange an appointment.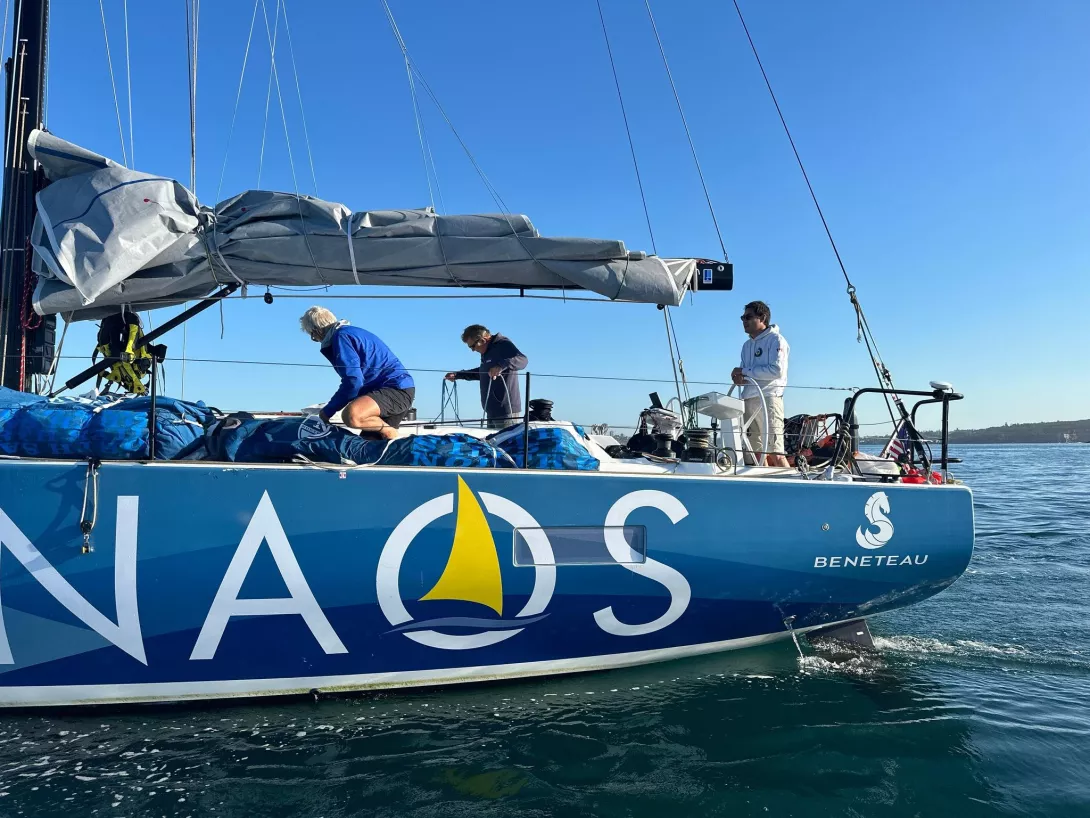 FIRST 44 IN ASIA PACIFIC
The First 44, the first of its kind in our region was premiered at this year's Yokohama Floating Yacht Show held from September 29th to October 1st in Japan, presented by our reputable dealer in Japan, First Marine.
FIRST EXPERIENCE
Since this September, Beneteau Asia-Pacific has launched the First Experience, a series of sailing events that provide boat owners and sailing enthusiasts with the unique opportunity to truly experience the legendary First models. The First Experience will take place in five different iconic cities across the region, with Hong Kong being the inaugural destination.