Interview with Sam Goodchild, skipper of a Figaro BENETEAU 3
Recent winner of the Dhream Cup in the Figaro BENETEAU 3 class and second in the Solo Maitre Coq, the English skipper Sam Goodchild talks about returning for the 2020 race, a month before the start of the Solitaire Le Figaro single-handed race.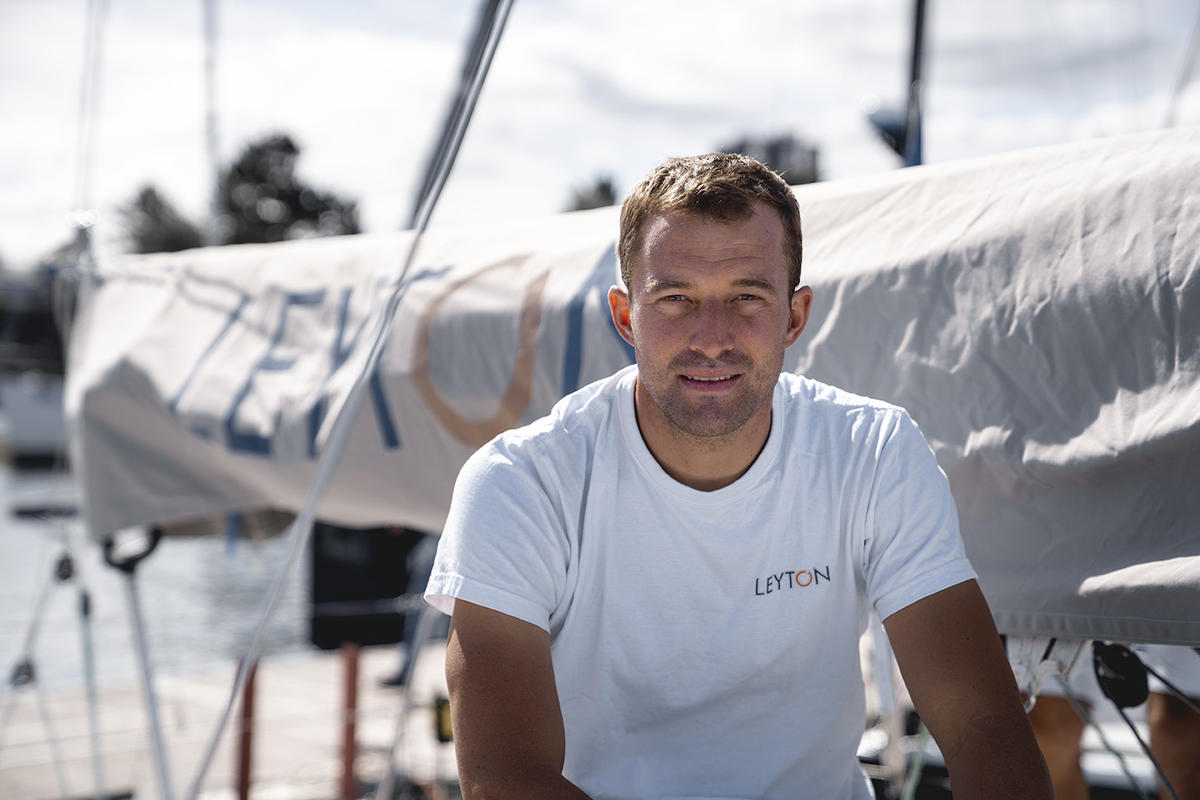 How long have you been sailing?
From the day I was born, I grew up on my parent's boat and I began match racing on a First Class 8, at an early age, when I was around 15.
How important is sailing to you?
I was lucky to learn how to sail in a number of ways. First, by living on a boat for 7 years. Then, by small-scale match races and lastly, through sheer performance on very light fast boats.
Today I really love the balance between challenge, adventure and offshore racing performance in the Figaro BENETEAU 3 class.
I love teamwork as well, even though I am alone on my boat, I am certainly not alone for the preparations!

Crédits: (c) Maxime Horlaville - polaRYSE - Leyton
What is your offshore racing history?
My first experience of ocean racing was with the Alex Thomson Racing team, when I was 17, on a delivery to New York from England. I really loved it immediately, so I set myself the challenge of starting a career in offshore racing. I started with the Solitaire Le Figaro single-handed race in 2011, followed by the Transat Jacques Vabre the same year.
You've already taken part in the Solitaire Le Figaro 4 times, can you tell us a little more about this?
I started on the Figaro BENETEAU 3 circuit through the Artemis Offshore Academy, which gave young British sailors a chance to start a career in offshore racing. They supported me for 4 years and this helped me progress in my sailing and to establish an offshore racing project.
Why are you returning to the Solitaire du Figaro in 2020?
For me, the Figaro circuit is the best level of offshore racing there is, with identical boats and highly experienced skippers.
I have come back for the very high level of racing and I have dreamt of winning since I discovered the circuit 10 years ago.
How long have you been sailing on your Figaro BENETEAU 3?
I started training double-handed in January this year, with the goal of competing in the Transat AG2R. I then continued single-handed after lockdown to prepare the Solitaire Le Figaro.
What do you like about your boat?
After 6 years of absence in the Figaro class, it's brilliant to come back on this new, much more technical and demanding boat, which has levelled out the playing field, since we have little experience of the boats.
We have foils, more sail area and a lighter boat, so it is easier to make mistakes and everything boils down to performance.
How are you preparing to take part in the upcoming Solitaire du Figaro?
I spent a lot of time training and learning early this year. There is now nearly 2 weeks between each race, so just enough to rest and get the boat ready again. This year's goal is still the Solitaire du Figaro and we are trying to balance out training without overstretching ourselves.
Talk us through a training day?
We start with a briefing on the pontoon with the coach and sailors to discuss goals, weather, trimming and how the day will unfold. We are on the water from 9.30 am to 4 pm with a programme in keeping with the weather. We end the day with a debrief, so we can share our thoughts and feelings about the day and our future goals. Then once a month we put out to sea for a 24 - or 48-hour offshore session.
Where do you go training? How often do you take the boat out?
The boat is based in Lorient this year. So, we train on the south coast of Brittany. How often we train varies, but it averages out at about 3 sessions per week.
Do you have training partners?
I train with a group of Figaro racers in Lorient. There are 7 to 15 of us, depending on each sailor's programme.
Can you share a fun fact with us?
On the first offshore of the year, I forgot my spoon and I lost a shoe!
How do you feel with the Solitaire du Figaro due to start in a month?
The 2 pre-season races went really well for me. This inspires confidence for the races to come. Since I have only been sailing on this boat for 6 months, I still have a lot to learn. I try to let this confidence inspire me and not to put pressure on myself.
Is there any other race you would like to take part in?What are your middle term projects?
I have dreamt of winning the Vendée Globe for a very long time. So I have always worked towards a Vendée Globe project.